Great ways to spend an evening in Prague
Prague heaves with holidaymakers in high season with thousands flocking to popular attractions such as the Old Town Square and the 15th century Charles Bridge that spans the Danube.
Thankfully, come nightfall the city gets a little easier to negotiate and reveals some of its more hidden charms. Here are some of the great ways to spend an evening on your city break in Prague.

A night at the Opera
The Estates Theatre dates back to the 18th century and is one of the most beautiful historic theatres in Europe. It is unique in that it is preserved in virtually its original state.
The venue, which has seen performances by many famous artistes over the years, housed the world premiere of Don Giovanni in 1787 which was conducted by Mozart himself, and it was in this venue that scenes were filmed for Milos Forman's biopic Amadeus. It is the only surviving theatre in which Mozart conducted.
The theatre also staged the first production of La Clemenza di Tito in 1791 to mark the coronation of King Leopold II. Other notable concerts include those of conductor Gustav Mahler, as well as recitals by the violin virtuoso Paganini and the pianist Anton Rubinstein. The theatre provides a wonderfully atmospheric setting for a memorable night out.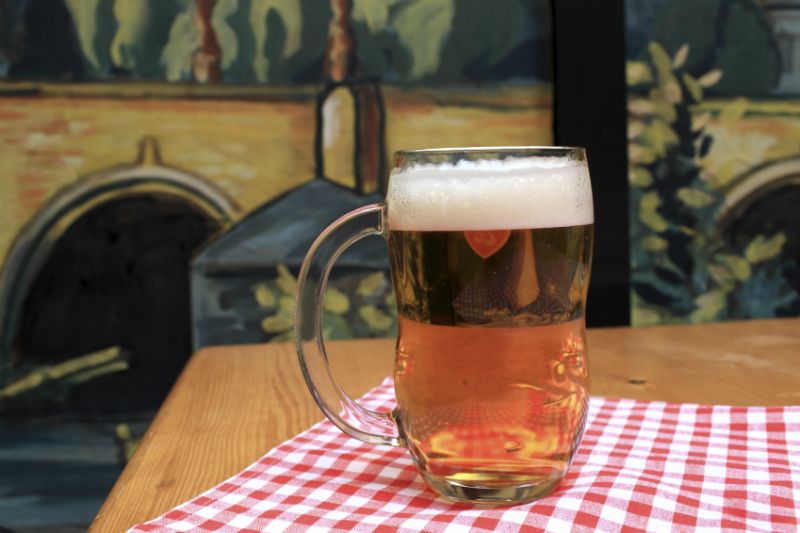 Head for historic beer halls
Prague is a beer enthusiast's nirvana, reflecting centuries of tradition in the noble art of brewing. Anyone on a city break to Prague in search of an interesting night out should give consideration to the many popular beer halls.
Firstly, head to U Fleků. This Prague institution was first mentioned in a document in 1499 and is the only brewery in Europe to have been brewing continuously for over 500 years. It has eight beer halls as well as a garden and is able to accommodate over 1,200 people.
One of the most popular halls is Vacklavka, or the Knight's Hall, which has been refurbished in Gothic style and boasts stained glass windows. It was where Prague celebrities would meet during the 19th and 20th century.
Another historic beer hall worth raising a glass at is U Medvidku Beer Hall and Restaurant, which is approximately 550 years old. This former medieval brewery was subsequently converted into a three-star hotel and is the only hotel with a brewery in Prague, located in the city centre near to Old Town Square.
It is famous for brewing X-Beer 33, a bittersweet lager which is kept in an oak barrel to ferment for six months and has an alcohol content of 11.8%.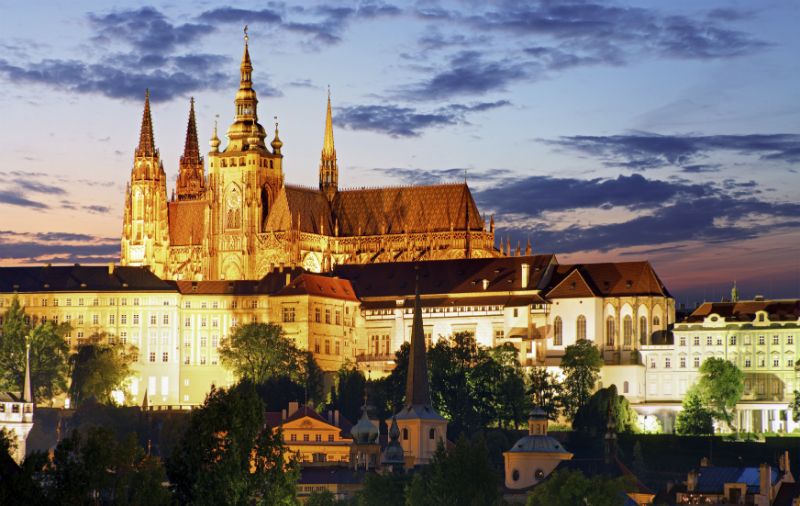 Take a guided tour of Prague by nightfall
Options include a tour of Prague Castle and the Old Town, taking you through the days of pagan history, the dabblings of the 'Alchemist Emperor' Rudolf II, the Nazi occupation and communist rule, and all the way up to present day.
See old courtyards and streets, visit Golden Lane, the address where Franz Kafka (one of the most prominent writers to come out of the late nineteenth and early twentieth century) lived. You can also explore underground Prague by lamplight, including a tour of former dungeons and torture chambers beneath Old Town Hall and a lamplight 'ghost tour'.
Catch a film at an independent cinema
Forget the megaplexes, and visit Prague's independent cinemas. One of the most popular is Bio Oko, which shows films in their original languages with English subtitles. It's housed in a 1930's Czech Bauhaus residential building and has a bar and seating that includes an old Trabant car and deckchairs and hosts a summer film festival held in July and August.
Art house film buffs are directed to Kino Aero (nearest metro stop, Zelivskeho) which has a bar, a fast food stand and shows an eclectic range of films.
Other options during the summer months include 'summer cinemas', the most popular of which, Strelecky Ostrov, can be found on Shooter's Island. The American Embassy is also an option, as it shows classic US films for free, every Tuesday.