How to make the most of a Sorrento mini break
With idyllic views of the Amalfi Coast, Naples and Mount Vesuvius, Sorrento is a stunning, up-market place to enjoy an Italian mini break. If you're looking for a sophisticated, old-town experience, you'll find even its souvenirs are a cut above the norm, with fine, old shops selling locally produced ceramics, lacework and woodwork.
Sorrento is perhaps best experienced at your leisure over a week or two, but if you are on a tight schedule, there's plenty to discover, even on a Sorrento mini break. To help you plan your trip, here are a few ideas on how to spend your time:

Duomo
Take a stroll down from Piazza Tasso to the main cathedral, otherwise known as the Cathedral of San Filippo and San Giacomo – its striking exterior fresco will make you want to stop. Once inside, an ornate interior ceiling and marble archbishop's throne will continue to amaze, as will its triple-tiered bell tower with elegant majolica clock. The cathedral's original structure dates back to 15th century while in the early 20th century the current facade was added.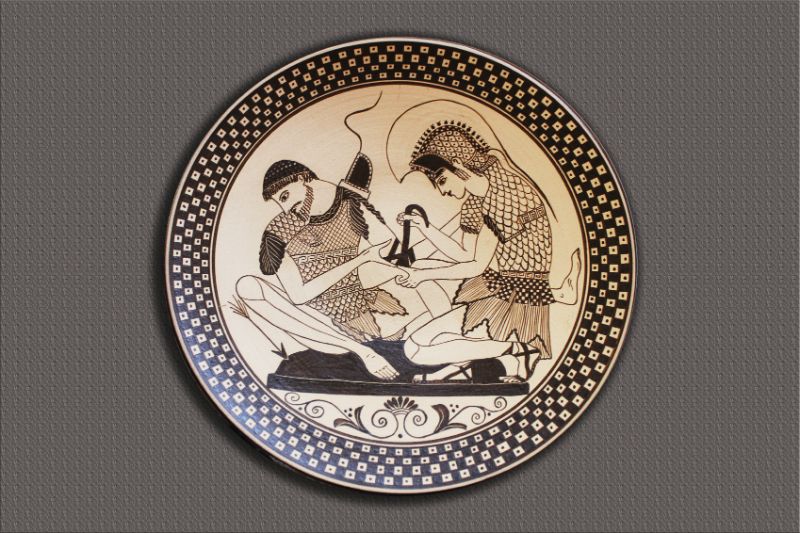 Museo Correale
A must-see for all clock collectors, embroiderers and archaeological enthusiasts, this museum is bursting at the seams with fine arts and crafts, including Japanese, Chinese and European ceramics, clocks, furniture and, on the ground floor, Greek and Roman artefacts. The bulk of the museum's collection was donated to the city of Sorrento in the 1920s by aristocratic counts, Alfredo and Pompeo Correale.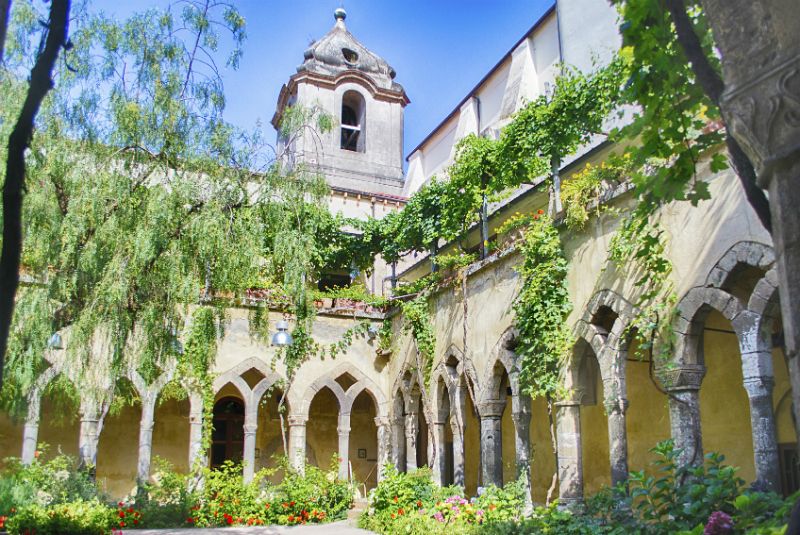 Chiesa di San Francesco d'Assisi
 Arguably one of Sorrento's most beautiful churches, Chiesa di San Francesco is a sanctuary of peace, surrounded by blooms of bougainvillea. The church is as much a religious place as a magnificent concert hall for a summer programme featuring world-class classical music performers. You can also enjoy regular art exhibitions here, and wander around the cloisters with their interlaced arches and an Arabic portico, which make discovering this striking place all the more evocative.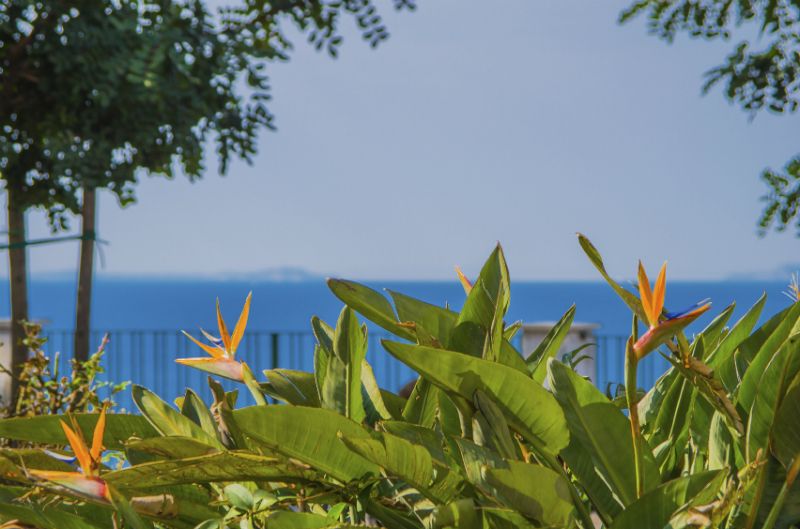 Villa Comunale Park
For some fresh air and awe-inspiring views over the Bay of Naples, step out of the church and wander around the adjoining gardens with their breathtaking sea views and elegant palms. This beautiful, landscaped park is a popular green space, ideal for whiling away the sunset hours. Here you can listen to operatic buskers, or go to one of many festivals and other events which take place throughout the year. Failing that, you can stop for a leisurely drink at the small bar and take in the park's peaceful atmosphere.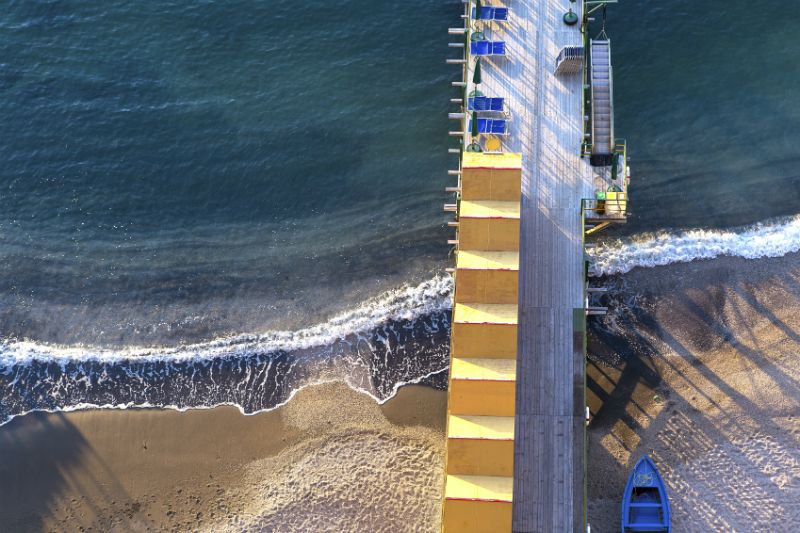 Bathing platforms
Sorrento is rocky, so bathing Sorrento-style is via wooden or stone bathing platforms set beneath the cliffs, which make it easier to take a dip in the sea. Seafront hotels usually have their own, and public platforms often charge a small fee in return for changing areas, showers and picturesque places to eat and drink.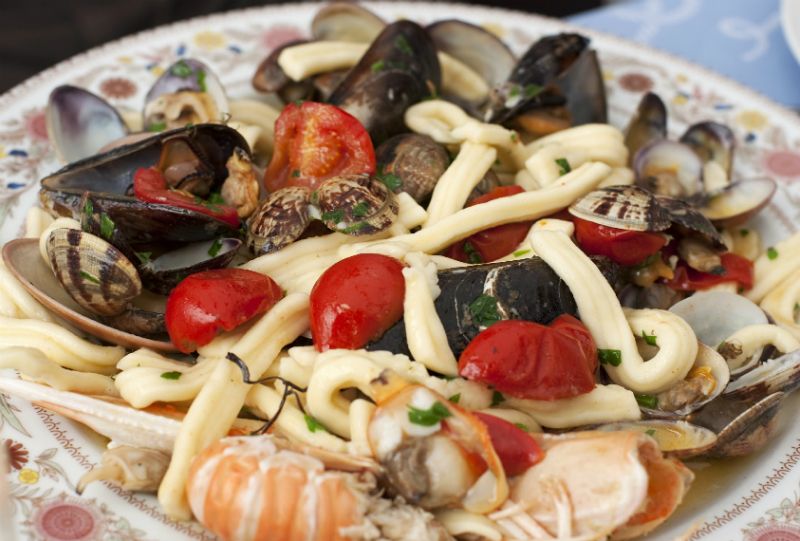 Food and drink
 Good food and drink at pavement cafés or restaurants tucked away from it all are highlights of any Sorrento mini break. A taste of the locally produced Limoncello is a must: sweet and syrupy, you'll find this lemony liqueur all over town in restaurants, bars and shops.
Sorrento likes to spoil its visitors with authentic cuisine. But where to go? Here are a few suggestions:
Da Emilia – Overlooking the fishing boats in Marina Grande, this spot is about as atmospheric as you could dream of. Founded in 1947 and still run by the same family, an informal dining room, complete with old photos of ex-patron Sophia Loren serves up a no-nonsense menu of southern Italian classics such as mussels with lemon and spaghetti with clams.
Ristorante il Buco – Sitting in a monks' former wine cellar, get ready to experience the flavours of innovative regional cooking. Expect interesting, modern combinations like pasta with rockfish sauce or cheese and prawns served on a bed of capers with tomato and olive sauce.
Aurora Light – Mainly vegetarian, this restaurant serves imaginative salads such as spicy chickpeas and spinach, or fennel with beetroot and orange. The enthusiastic, young owner has also given traditional dishes innovative twists, like white bean soup with baby squid, aubergine parmigiana with a swordfish sauce and more.
Bollicine – An unassuming wine bar with a dark wooden interior, Bollicine uncorks the big Italian names alongside a selection of local labels. If in doubt, the helpful barman will help you choose what's best, perhaps to accompany the modest menu of panini, bruschettas and pasta dishes also served here.

Pompeii
Your holidays in Sorrento are often conveniently near other top tourist sites in the area – including Pompeii, Naples, Paestum and the island of Capri.
No Sorrento mini break is complete without exploring the unique ruins of nearby Pompeii, the ancient city, destroyed by the Mount Vesuvius volcanic eruption in AD 79. Most tours take you to view the excavated remains of the forum, thermal baths, Lupanar and Vetti's House. Before returning to Sorrento, you'll usually be given extra time to spend at your leisure in Pompeii town – perhaps a great opportunity to shop, take lunch or simply relax and take it all in before your return to Sorrento.