Markets to visit in Copenhagen
Packed to bursting with history and culture, the cobbled streets of Copenhagen are home to an amazing collection of street markets, flea markets and food markets – not forgetting the famous Christmas markets. In fact, whatever time of year you travel, you are guaranteed to find a market and a bargain!
Here we have listed a few of the best, to get you started: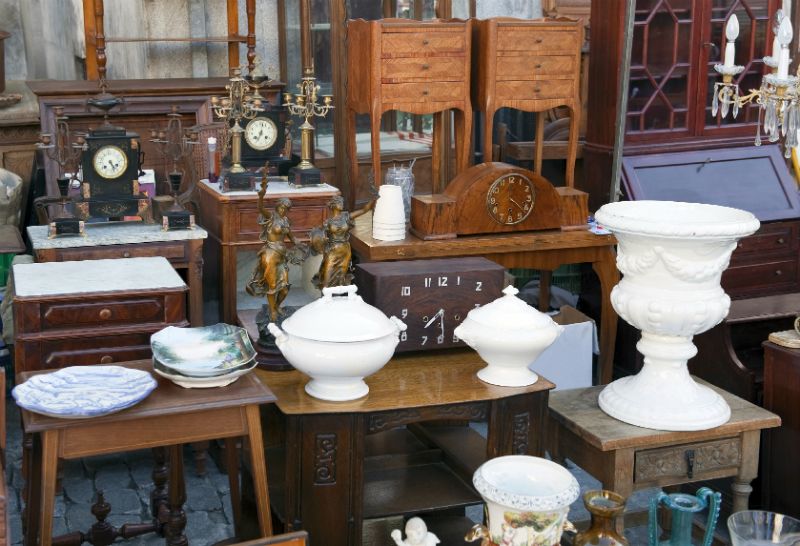 Furesøen's Flea Market
Open: every Sunday, from late April to September.
Located north of the city, on Farum town square, this sprawling market is a maze of 150 stalls, weather permitting. You really need to be disciplined in picking a route through the stalls as it's easy to miss out sections of the market. It's a little like a car boot sale without the cars. Bargains are aplenty, but taking a fold up stool for a rest might be a good idea.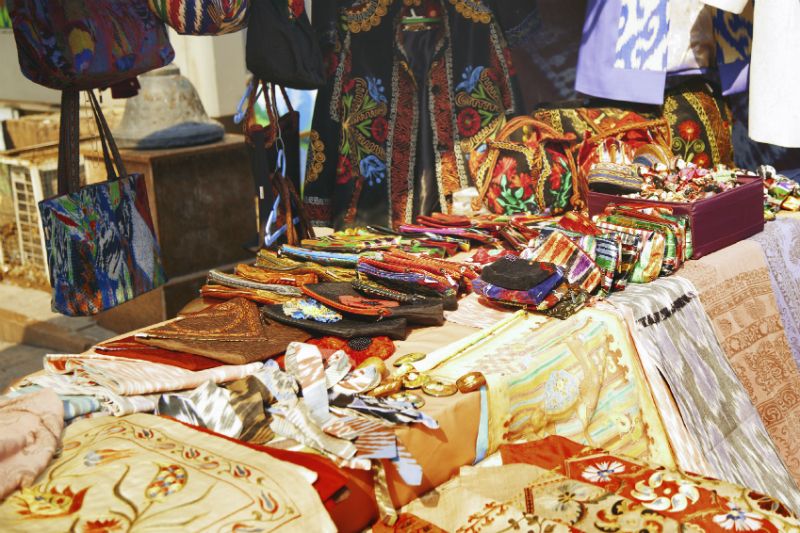 Remisen Indoor Flea Market
Open: Saturday and Sunday
If you love all things retro, then this is a great place to visit. There is a small admission charge of DKK 10, but it is indoors, so at least you are protected from the weather. Remisen is near Trianglen Square, in the Østerbro area of Copenhagen, and has lots of vintage knick-knacks and treasures to sort through, including vinyl records, toys and shoes. Check before you go as on some weekends the market is entirely devoted to selling clothing.

Loppelunden
Open: the first Sunday in the month, May to October
You will find this market in an unlikely location; Loppelunden's home is at Emdrup Station in Copenhagen. The market is run by Rolf Plant, who takes the modern trend in up-cycling to repurpose old items into something beautiful or useful. The 50 or so stalls are jam-packed with inspiring items. Who knew that an old violin would make a perfect cupboard? Or what about a lampshade made from nautical flags? Our favourite has to be the top hat plant container. Loppelunden may well make you want to go home and rifle through the loft!

Torvehallerne
Open: Every day
Two giant glass and steel structures dominate the landscape at Israels Plads, a large square in the centre of the city. This is a farmers' market on a vast scale, with 80 stall holders selling everything and anything edible. The smell is almost overwhelming and there are free samples aplenty. It is always a good sign when the locals shop at a market as well as the tourists, and restaurant owners come here to stock up. It's a treasure trove of food stuffs, with cheese and caramel from local islands and aromatic herbs, spices and cheeses fill your nose at every turn. If it all becomes a little too exhausting, you can sit down and enjoy a coffee and a famous Danish open sandwich at one of the many cafés.

Tivoli Gardens Christmas Market
Open: from mid-November until Christmas
The Danes excel at Christmas markets. Tivoli Gardens Christmas Market  is centrally located off the H.C Andersens Boulevard and is filled with twinkling fairy lights and festive stalls to fill your heart with Christmassy delight. There is a cost to get in, but as Denmark's most popular Christmas market, it's worth every penny. You can buy unusual gifts and sweet treats, cosy slippers and traditional knits. The choice of Christmas decorations is staggering as they hang from the stalls, filling every available space. There are fairground rides, reindeer and of course Santa Claus in his grotto.
The firework festival explodes with light, between Christmas and New Year. There are food and drink stalls selling delicacies such as traditional mulled wine called Gløgg, cakes, pastries and roasted almonds. The market has disabled facilities and access is easy if you have a wheelchair..
The setting truly can't be beaten and this has to be the most Christmassy place on earth. Remember to wrap up as Danish winters can be cold. If you're lucky enough, you may even get a sprinkling of snow.