Our guide to a St Lucia holiday
Emanating tropical beauty and renowned for its outstanding beach resorts, St Lucia is a dreamy destination for mature travellers in search of luxury.
Jungle-clad mountains and golden beaches provide the natural backdrop, and a culture of colour and flair always impresses first-time visitors. If you're thinking about visiting this Caribbean island, here is what you can expect:
The iconic St Lucia holiday
With warm Caribbean waters and dozens of secluded beach resorts, St Lucia is very much about lazing on a sun lounger and sipping on cocktails. You're immediately swept into its tranquil atmosphere and it's hard to imagine a more indulgent holiday.
While there are many day trips available (see below), St Lucia effortlessly responds to the preconceptions of tropical island escapism. Relax. Rejuvenate. Take off the shoes, admire the view, and marvel at the silence. Stress fades away because, well, what could be stressful on a luxury Caribbean island? Best of all, the remoteness of St Lucia, virtually devoid of the younger crowds or the young families, makes it quieter than its neighbouring islands, something that helps explain its popularity with mature travellers. St Lucia makes a great destination for mature couples, perhaps looking to celebrate a big wedding anniversary or retirement.
In essence, St Lucia enables you to explore two different islands in one. The north and south have distinct feels and both can feature on your St Lucia holiday.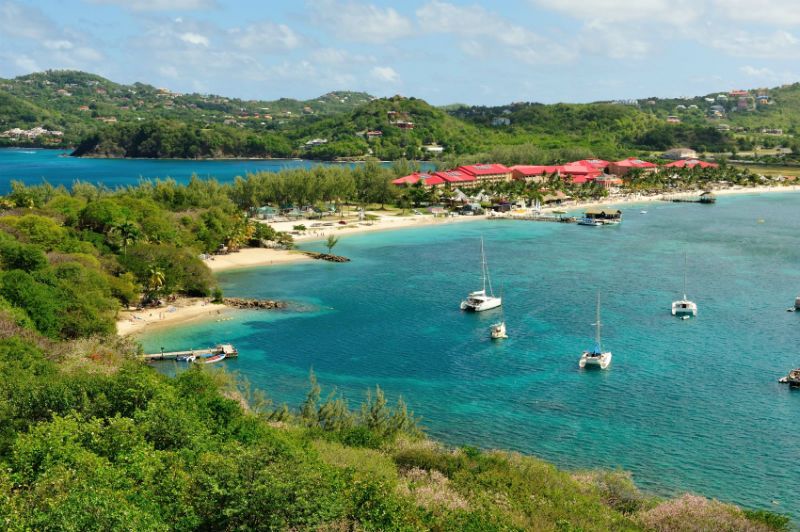 Luxury St Lucia resorts
St Lucia has a wide choice of all-inclusive resorts for a one week or two week holiday, these are well-spaced along Rodney Bay in the north of the island. This part of the island combines Western comforts with exotic panoramas and a delectably Caribbean atmosphere.
Resorts in St Lucia are known to be more luxurious and up-market than those on neighbouring Caribbean islands. However, travel outside December to April and the luxury resorts can be excellent value.
As well as having the best beaches, you can find dozens of international restaurants and many languid cocktail bars, all in close proximity to the eclectic choice of resorts. With the capital (Castries) being so close, also means you can add some quaint city flavours to your holiday.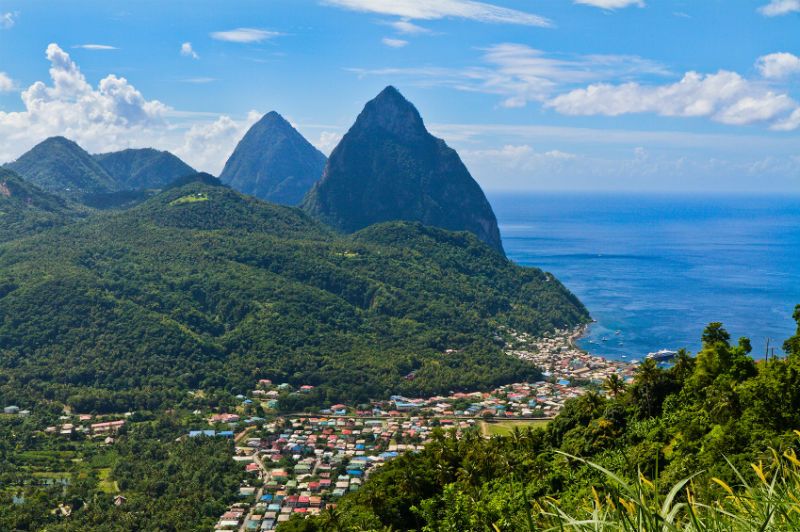 The Caribbean charm of the southwest
The rugged, green Piton Mountains snake down St Lucia's south western coast, towering over the charming old capital of Soufriere. This is where the island's natural wonders are found: vertiginous volcanic cones rising directly out of the azure waters. You will find silvery beaches and even fewer tourists. It's indelibly tranquil and slightly off the beaten track, making it a prime spot for a romantic break or just getting away from it all.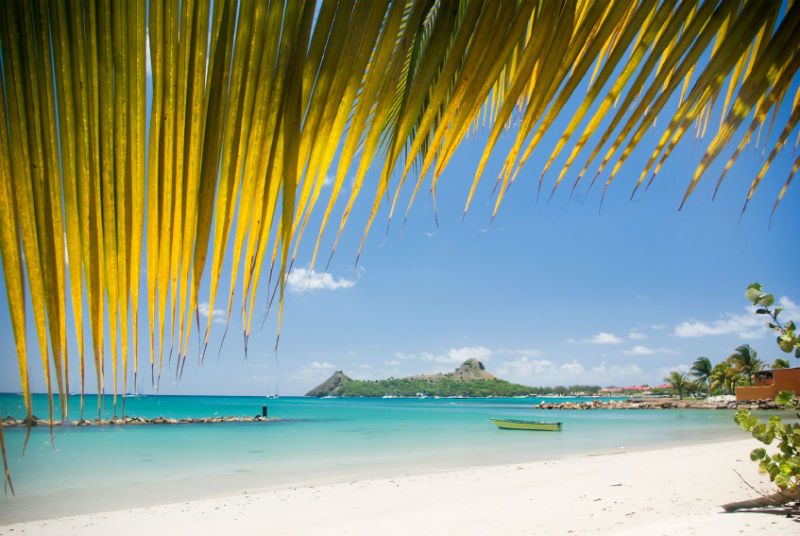 When to visit St Lucia
St Lucia's tropical climate is intensified by its mountain topography. It's wetter here than on other Caribbean islands and a hurricane season kicks off during September and October.
The dry season months of December to April coincide with peak season and the highest St Lucia resort prices. Summer school holiday times also bump up the price so July and August aren't advised as they also bring humid and sticky weather.
In the other months you'll get better value and find less footprints on the beach. In particular, the shoulder months of May and November tend to experience clear weather without the prices.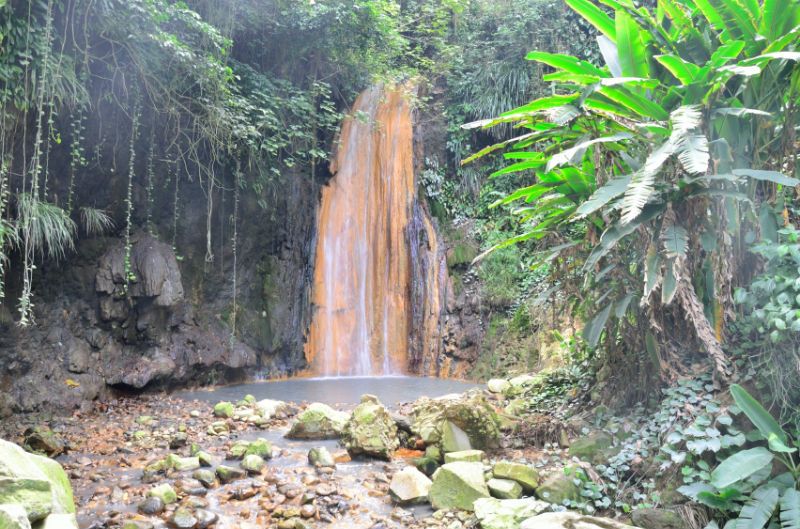 Exciting excursions
While it's easy to lounge away two weeks on the beach, you might like to consider these day trips for seeing more of St Lucia's emerald beauty.
Search for the colourful St Lucia parrot on the easy-to-walk Ses Cartiers Rainforest Trail.
Taste authentic Creole cuisine at some of Castries's gourmet restaurants.
Take a boat to the 16th century pirate hangout of Pigeon Island.
Visit in early May for the colourful St Lucia Jazz Festival.
Take a tour to Soufriere Volcano where you can drive up the crater edge and soothe away aches in the natural mud baths.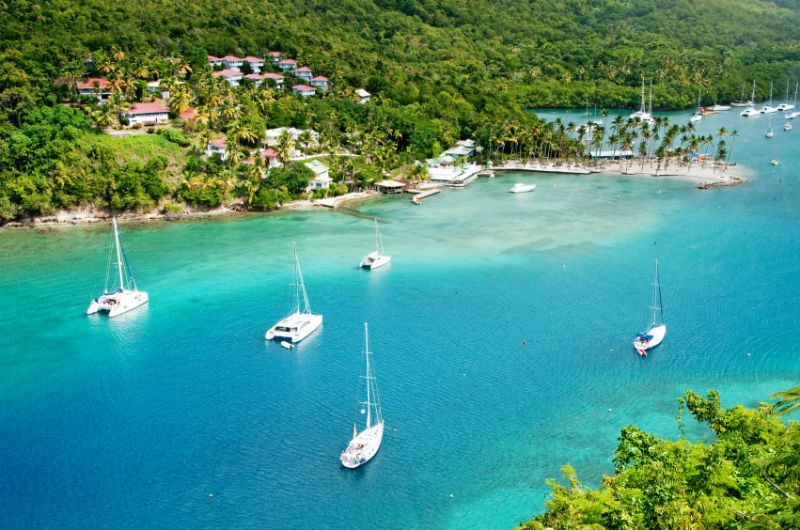 Practical information
St Lucia is an 8 – 9 hour direct flight from the UK.
UK citizens don't need a visa to visit St Lucia on holiday.
St Lucia has been both a French and British colony through the years but the island's official language is English.
St Lucia uses the East Caribbean dollar (EC$), which is pegged to the US dollar. British pounds can be changed at many resorts. US$ and EC$ can be used interchangeably so it's worth arriving with some US$.
There is a limited number of ATMs on the island although most up-market restaurants, shops, and hotels accept cards.
St Lucia uses standard three-pin UK plugs, so you won't need to pack electrical adapters.
Looking  for a fantastic deal to jet off to St Lucia soon? Call our travel specialists on 0800 652 1318 or visit our new website and search for your dream Caribbean getaway.