Seven reasons that holidays in Dalaman are getting more popular
The stunning Dalaman region extends along Turkey's beautiful south-west coast in Mugla Province. It is already quite popular with holidaymakers, but Dalaman itself, a small farming town is fast becoming a holiday destination in its own right with plenty of plans for expansion in the pipeline, including a new golf course and marina.
If you're interested in finding out why Dalaman could be Turkey's next big holiday destination, here are seven reasons that help explain its growing popularity.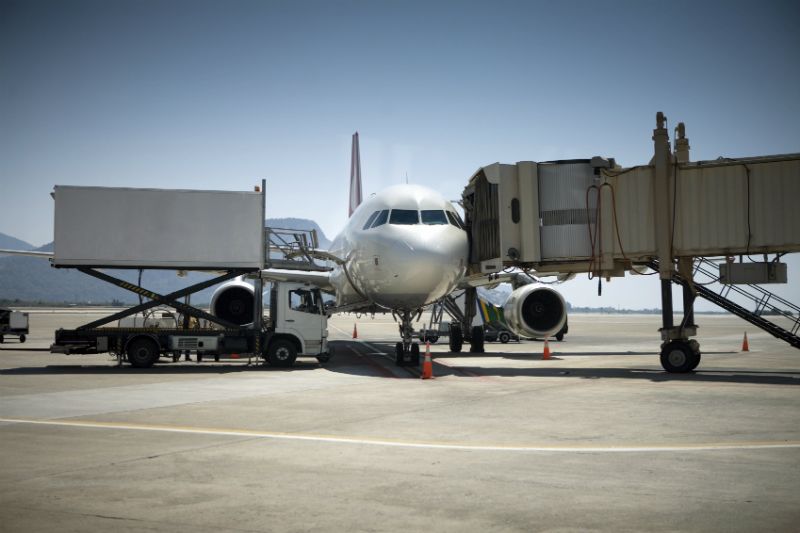 The airport
If you're travelling to south-west Turkey, chances are your plane will touch down at Dalaman airport. Even though small it has recently opened an international terminal to cope with the growing numbers of holidaymakers who are expected to be attracted to the region in the coming years.
So if you're planning to stay in one of the hotels in Dalaman, you'll have the airport and a whole host of beautiful seaside resorts, such as Marmaris, Dalyan or Fethiye just a stone's throw away.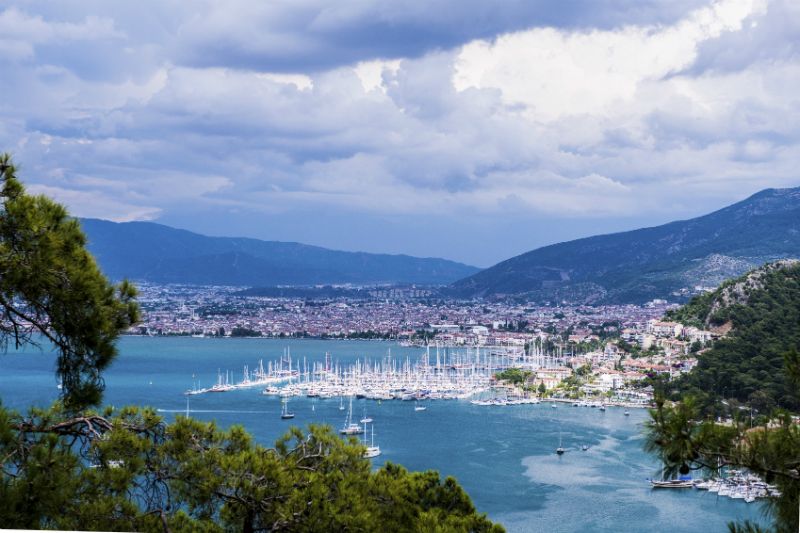 The climate
In this part of the world temperatures regularly top 30 degrees Centigrade in the summer and can even exceed 35 degrees in July and August. The good news is that the heat is rarely of the sticky, uncomfortable variety and after sunset you can enjoy temperatures in the low 20s.
If you're thinking of travelling to Dalaman in the off-season, you'll be greeted by pleasant temperatures that hover around the 17 degrees Centigrade mark from December to February.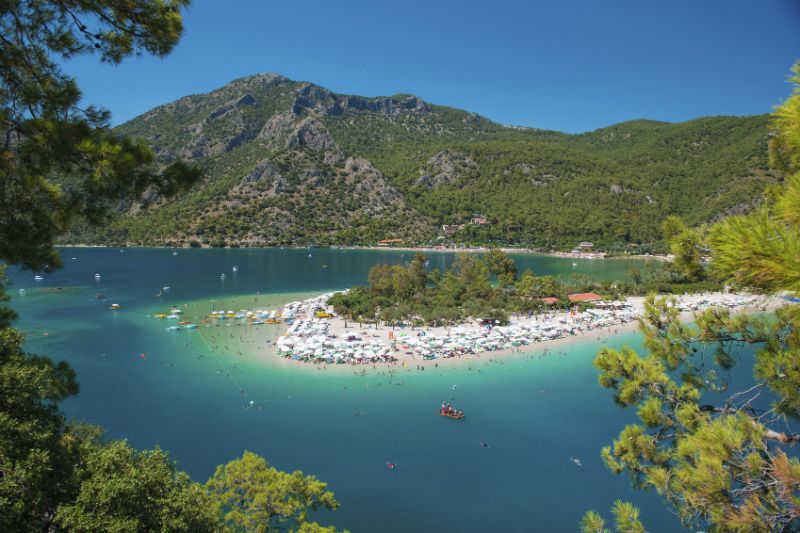 The beaches
Whether you're looking for relaxation, adventure or a bit of both, beaches in the Dalaman area may well be just what you are looking for; all share one common theme, being utterly stunning with many protected by environmental agencies.
Also known as the Turquoise Coast, the colour of the water really is a mesmerising blue. Enjoy it from a pebble cove or get even closer by paddling or bathing in rich blue lagoons. Olu Deniz's Belcekiz Beach offers a sand and shingle mix with a wide variety of shops, bars and restaurants along the seafront to keep you refreshed.
For sunbathing on pure sand, just outside Dalaman and a short boat trip away is Istuzu Beach, offering nearly five kilometres of unspoilt coastline. Icemeler and Marmaris are also within easy reach of Dalaman, with the former offering great sunbathing opportunities and the latter a wide variety of entertainment.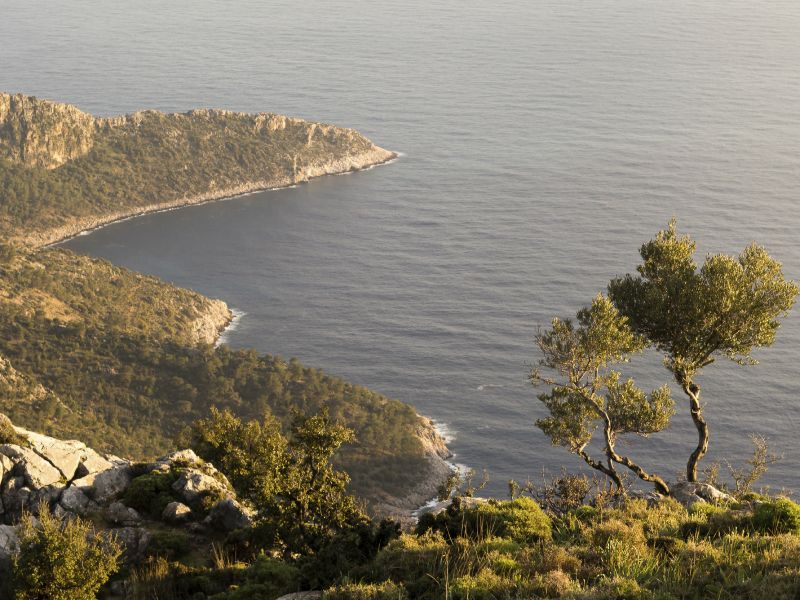 Destinations
Dalaman is conveniently located to provide you access to all kinds of attractions; such as Lycian Way which offers over 300 miles of beautiful, unspoilt scenic walks and for the sportier, the Hilton Dalaman Golf Resort and Spa offering luxury accommodation, relaxation and a superb location for a round or two of golf. Or you may want to relax in the world famous mud baths of Dalyan. The mystic mud is said to relieve all kinds of skin and rheumatic conditions, some even say a dip in the mud could leave one looking years younger.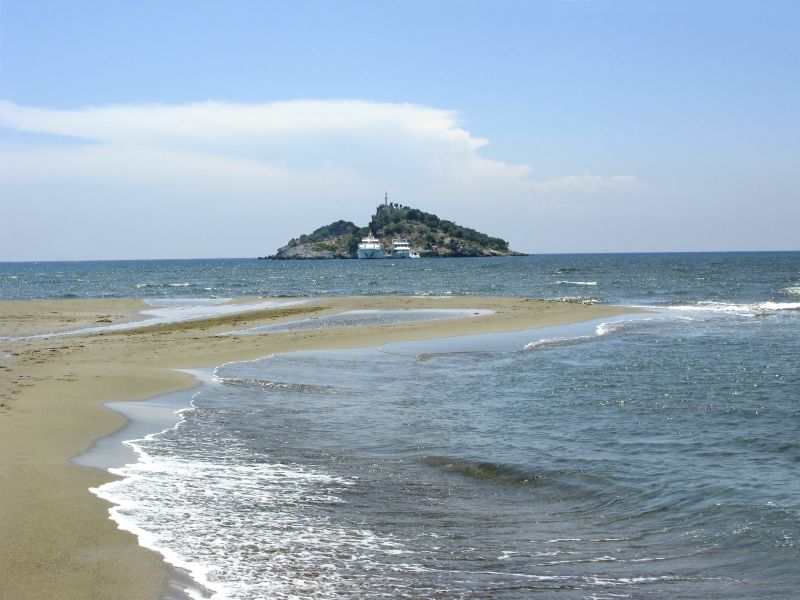 The turtles
Holidays in Dalaman give you an excellent base from which to see one of nature's rarest creatures, the loggerhead turtle. Early morning boat trips gently take you along the river to Istuzu. Keep an eye out for river turtles regularly swimming up to your boat in search of food.
Istuzu Beach itself is a popular nesting ground for the loggerheads and if you're in luck, you might catch a glimpse of a beautiful creature few get to see. So get your camera at the ready!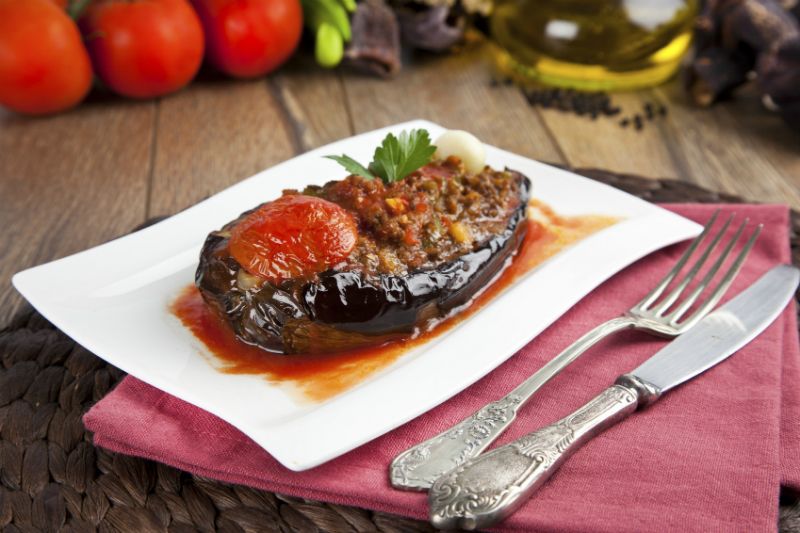 The food
Local food takes its inspiration from the delightful Ottoman cuisine and lamb and minced meat are mixed with all kinds of spices and vegetables are popular ingredients. Dalaman offers plenty of informal dining opportunities. Try karniyarik, aubergines packed full of delicious minced lamb, dried fruit and pine nuts washed down with the local beer (Efes).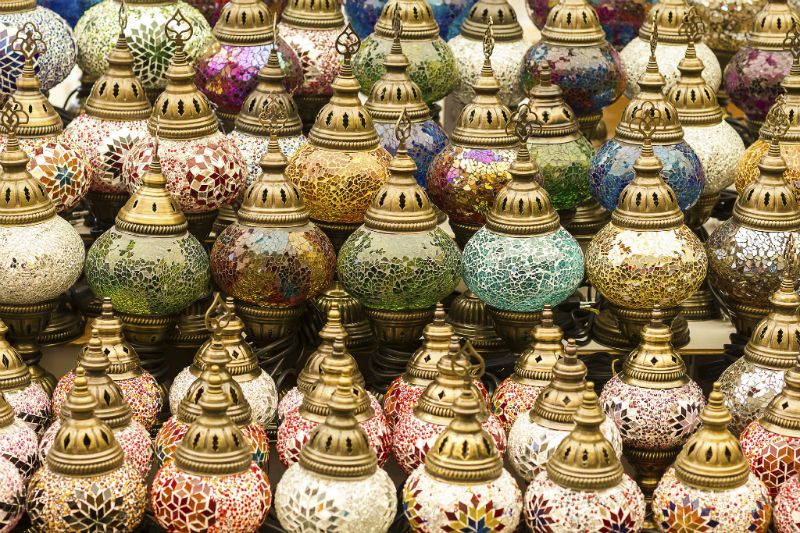 The shopping
Turquoise may be the colour that Dalaman is famous for, but gold comes a close second. It's big business in this area of Turkey, mainly because hiring jewellery-makers costs less here than in most other countries. It means you're likely to find some sparkling one-off bargains in the Grand Bazaar at Marmaris, or in one of the jewellery stores in Olu Deniz.