72 hours on the Lisbon coast
Portugal's coastal capital city mixes a dynamic waterfront culture with the aching allure of yesteryear. Step away from the city and the Lisbon Coast is blessed with unmissable beaches and year-round sunshine.
If you are off on a short holiday to Lisbon, here are some interesting ideas for a three day Lisbon city break: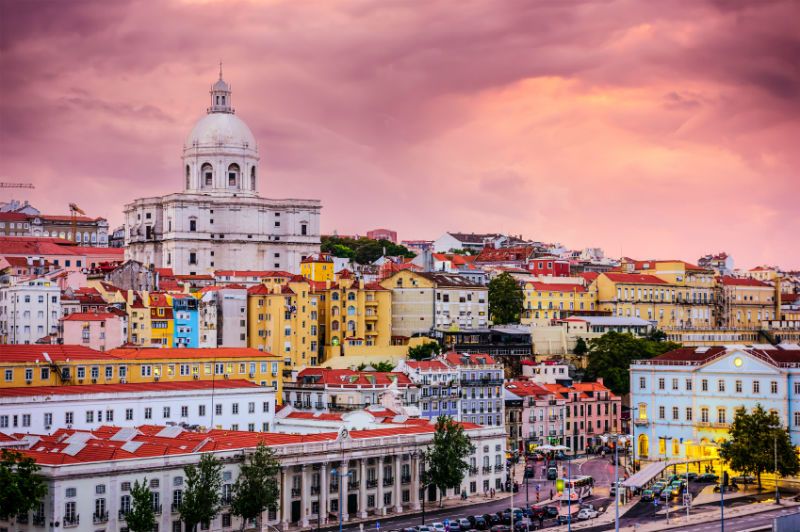 A historic day in Lisbon on Tram 28
Like many European capitals, Lisbon's historic suburbs can immediately hold you captive. Baroque alleyways weave through the Baixa district, 17th century churches stand in Chiado and Bairro Alta, and white bleached houses elegantly reflect the sun's hues. These old suburbs are worthy of a full day, but they're all built on steep hills. So how do you get around on a holiday to Lisbon? Early 20th century wooden trams still rumble around the city, with tram 28 traversing all of Lisbon's "Old Town" from Graca to the Moorish remains of Alfama, then all the way to Campo Ourique via Baixa and Chiado.
Buy a green Viva Viagem rechargeable transport card then just hop on and hop off at the different neighbourhoods. Single journeys cost around €1.30. Note that the Viva Viagem card is an economical option as it can be used on any tram, bus, or metro service.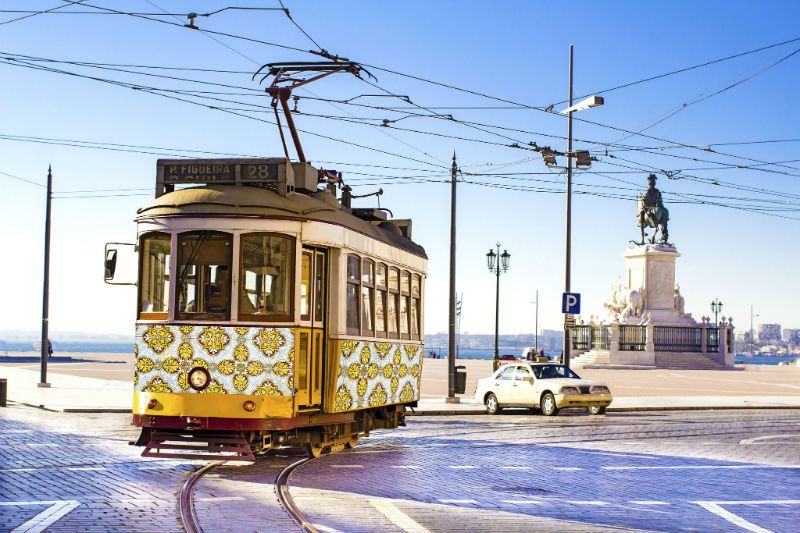 Ride the Lisbon funiculars in the morning
The Atlantic dazzles every morning, sunrise leaving drawn-out orange tints across the ocean. Early risers are treated to some of the best city panoramas in Mediterranean Europe, with Lisbon's iconic funicular railway taking you up to towering viewpoints above the city. Check out the view before 10am and you'll be riding the funiculars in spacious comfort, before the afternoon crowds make it hard to get a seat. Gloria and Lavra Funicular are the oldest and most charming, while Bica Funicular follows the seductive route through the old suburbs.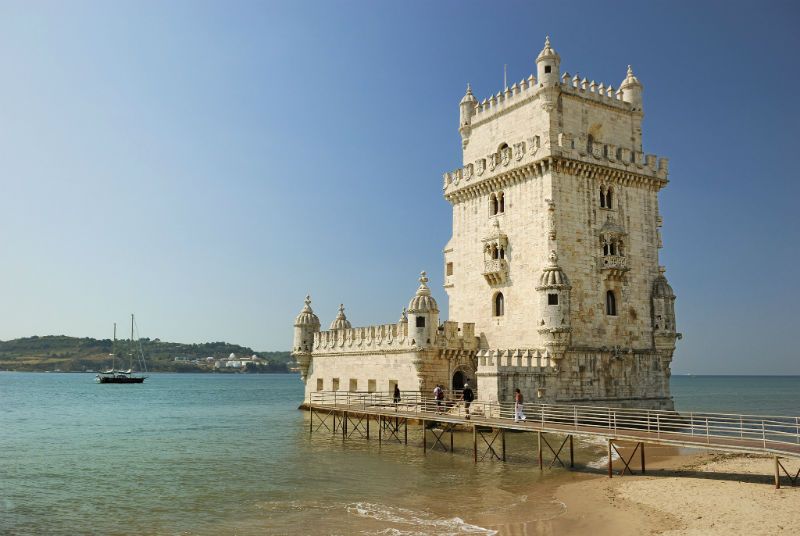 See the monuments of Belem
It's impossible to miss the monuments on a Lisbon city break. Odes to the past cascade through the city, from the remains of mosques to famous Christo Rei statue on the Tejo Riverbank. But if your holiday to Lisbon is short, the Belem neighbourhood is where you can admire the greatest concentration of sights. Take tram 15 or bus 28 out to Belem and there are five great attractions to choose from:
Belem Cultural Centre features a wonderful contemporary art collection, including pieces from Dali, Picasso, and Warhol.
The Coach Museum is home to the world's largest assortment of royal vehicles and horse-drawn coaches.
Belem Tower is Lisbon's most-visited site, just be aware that accessing the top floor is via a very steep spiral staircase that won't be suitable for all mature travellers.
Jeronimos Monastery is serene and sublime; easily Lisbon's most impressive religious monument.
From the monastery there's a pedestrian walkway to the Monument to the Discoveries – the iconic Lisbon photo stop.
To reduce the walking, some mature travellers choose to hire a taxi for an afternoon tour of these attractions.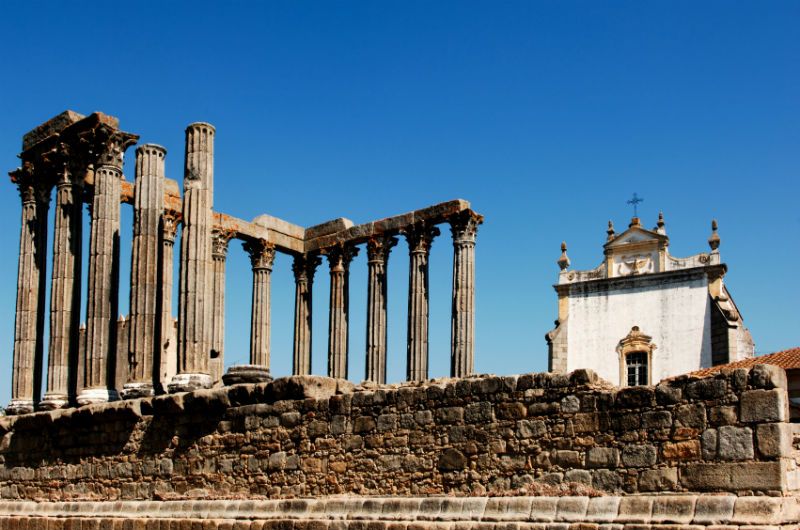 Cultural history on the Lisbon Coast
The Lisbon coastline is also a ride through history, from Roman settlements to idolised Renaissance cathedrals. Most of the famous destinations aren't well connected by public transport, so most mature travellers choose a guided tour to complete their Lisbon city break. The following can be combined on a long day trip:
Evora is a World Heritage site with 4,000 years of history etched into its stone ruins.
The town and castle of Sintra are UNESCO World Heritage sites nestled in radiantly green valleys.
Fatima's Roman Catholic Sanctuary and the archaic crumbling walls of Obidos are the strongest reminders of the coast's tempestuous history.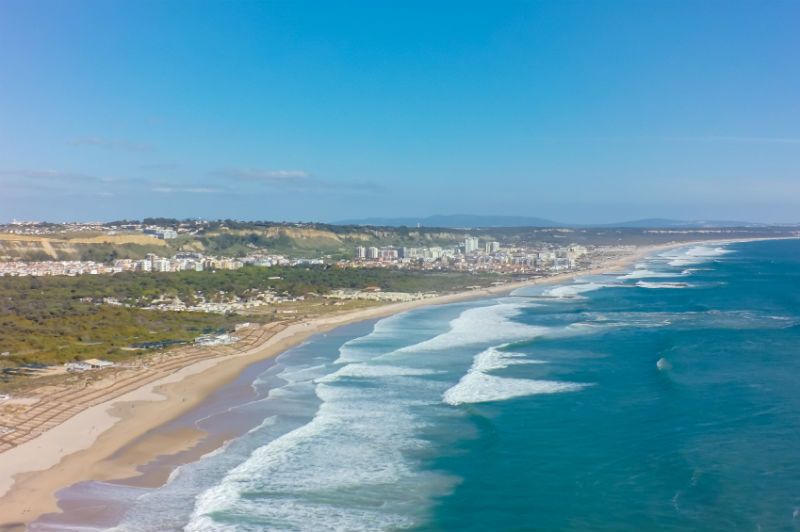 Relax at the beach
To complete your Lisbon city break, you could enjoy an afternoon at one of the region's bewitching beaches. From the city, it's just 15 – 20 minutes by taxi to Costa de Caparica, a wide almost-white beach with dozens of cafés and restaurants adjoining the sands. If you're looking for more deserted sand, consider heading a few miles south of Caparica. For something really secluded, Troia is ideal for a longer day trip.
Alternatively, head north of the city and seaside indulgence comes in the form of cute fishing villages and elegant seafood restaurants. Praia das Macos, Paco de Arcos, or Sesombra are all popular destinations for mature travellers along the Lisbon Coast.