The most relaxing beaches in the Canaries
The Canaries are a small yet impressive bunch of Spanish islands floating in the sea between Spain and Africa. Mostly volcanic, the Canaries are famous for their abundance of black sand beaches and year-round high temperatures. The location of these islands means they benefit from sea breezes and temperatures are not generally considered to be overpowering or oppressive.
Holidays to the Canaries are built around beach life and long, peaceful days in the sun. With that in mind, here is our pick of the most relaxing beaches in the Canaries: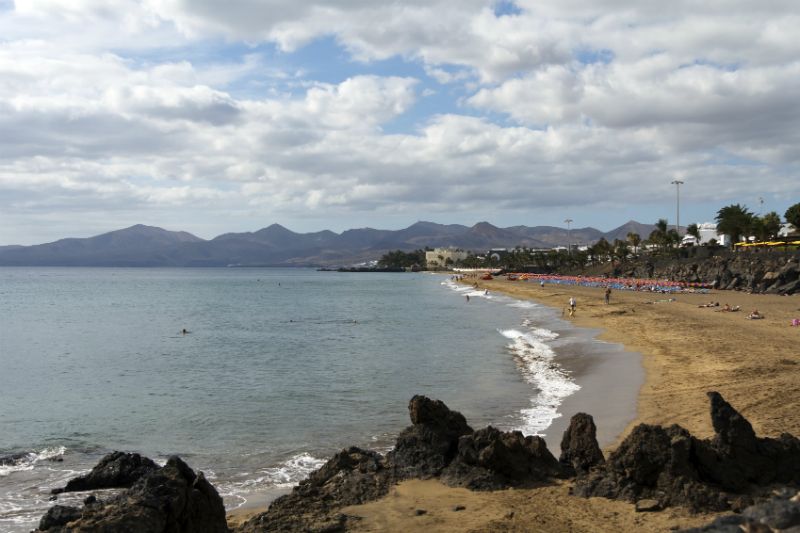 Lanzarote
One person's idea of relaxing isn't always the same as another's, so we'll start by mentioning Lanzarote's livelier side: Puerto del Carmen is the busier face of Lanzarote and the beaches do get crowded in high season. Playa Grande is the most popular beach in the area and is perfect for those who like to people watch. With fantastic facilities and no shortage of sun loungers and shades, this beach is a good choice if you don't mind sharing the beach with a few other tourists and you like a good selection of eateries.
If you prefer to relax in quieter surroundings, Playa Blanca on the southern tip of the island has some lovely beaches with good facilities. If you like to discover hidden bays and secluded spots, there is a series of inlets on this coast called the Papagayo Coves which are perfect for pitching up and enjoying peace and tranquillity.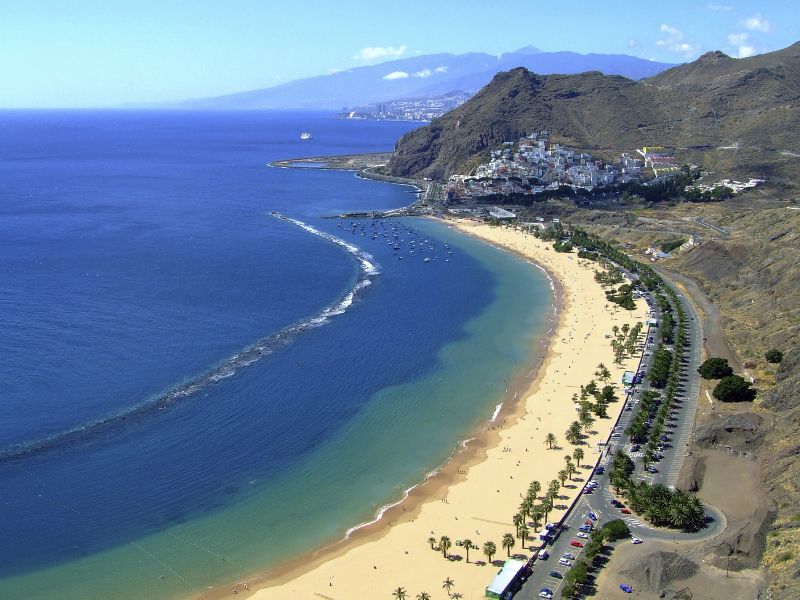 Tenerife
On the northern coast of Tenerife, San Andres has an outstanding beach called Playa de Las Teresitas. This is a lovely spot for relaxing amid the palm trees and beautiful golden sands. There's an artificial reef here which makes it perfect for having a paddle or taking a swim. Relaxing on this beach is made all the more special by the stunning lush green hills that flank the picturesque bay. This is a spectacular location offering hours of relaxation on its shores.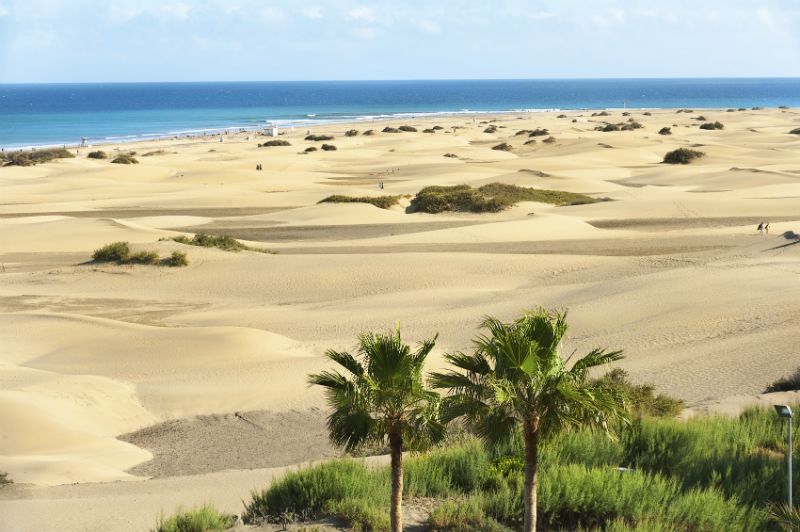 Gran Canaria
On the southern coast of Gran Canaria, Maspalomas has a long stretch of coastline which includes quiet beaches and an intricate system of sand dunes with a nature reserve. You will find sun loungers and shades here for those who like to take advantage of the facilities, but you'll also find sparsely populated sands where few people go. This is the perfect place to get the best of both worlds by appreciating nature at the same time.
At nearby Playa Del Ingles you'll find a busier resort, but still with a great beach. This one does get crowded in high season, but the golden sands and good facilities are a testament to why people love it.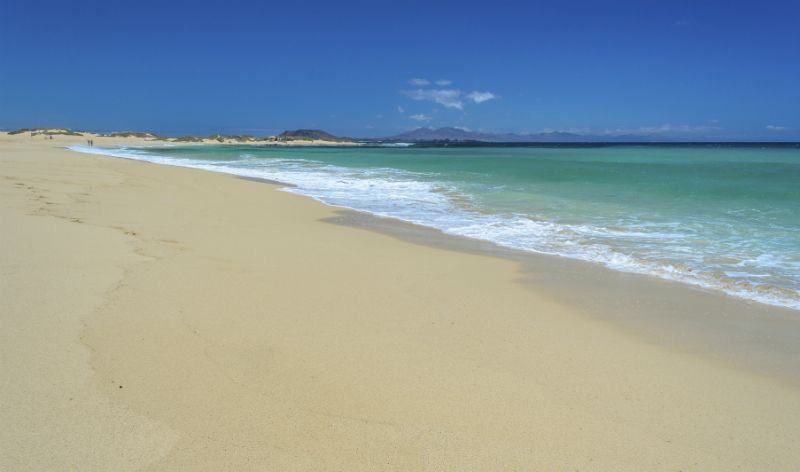 Fuerteventura
Just south of Corralejo there are a selection of glorious beaches that sit within the Corrajejo Natural Park. The location of these beaches within the nature park means they are well maintained and are of a high standard of cleanliness all year round. This is a beautiful place to relax and the waters are crystal clear.
The area is popular with divers and snorkelers due to the sea life and excellent conditions. La Oliva Beach attracts windsurfers due to its position on the exposed coast but, for the most part, this is a tranquil area. Take your binoculars and spot the many species of birds and other wildlife, or just sit back and relax in this area of outstanding beauty.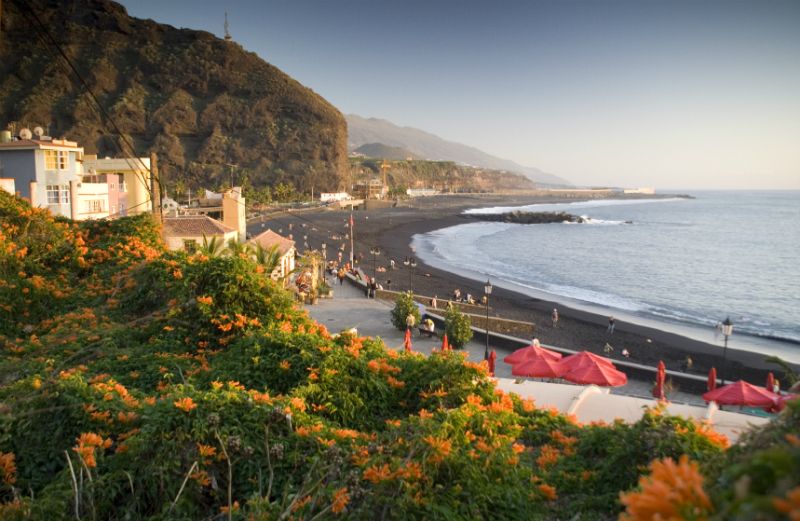 La Palma
La Palma is the quietest of all the Canaries and the beaches here are calm and sleepy in peaceful surroundings. Some travellers are put off by the volcanic black sand on this island, but if you have any reservations about that, rest assured the island is beautiful and the beaches are quite unique and stunning in their own right. Palm trees sway gently in the fresh breeze here and the general atmosphere is of laid back island life. Nearby bars and restaurants serve the beaches well and all you have to do is relax and enjoy.
Holidays to the Canaries are all about taking your time, winding down and enjoying the gentle pace of life. The islands are awash with fantastic beaches to suit all types of travellers and are havens if you are looking to spend your days with sand between your toes. The unique climate on the islands makes them ideal choices for year-round travel, no matter when you feel like taking your beach holidays to the Canaries.