The top ten beaches of the Balearics
The Balearic Islands are formed of a small cluster of Spanish islands in the Mediterranean Sea. Famous for their fine white sand beaches, glorious weather and island history, these islands are a firm favourite with travellers.
Package holidays to the Balearics offer a great way to get the most out of your trip and take you straight to the best coastal locations so that all you have to do is soak up the sun.
With so much to choose from in the way of stunning sandy beaches, here's our top 10 of the Balearic's best beaches: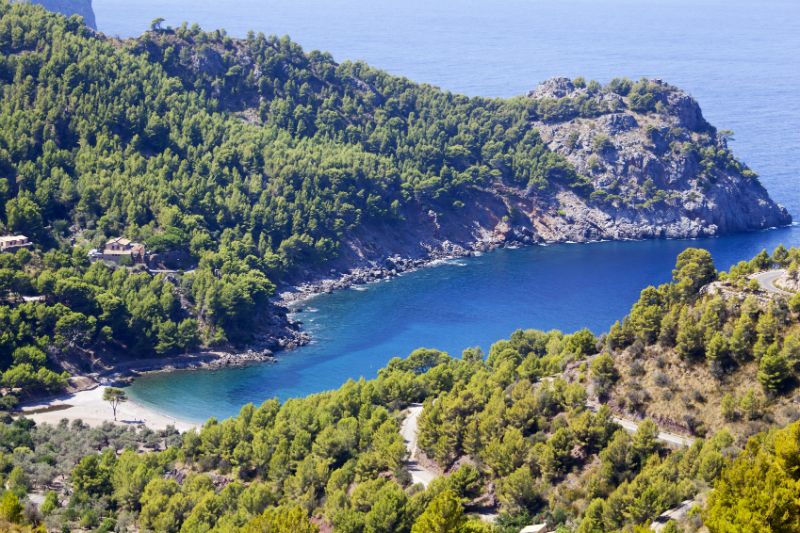 Mallorca
Cala Comtessa is a small but popular beach south of Illetes. The bay here has idyllic, fine sand and a sloping shoreline into clear blue waters. Sun loungers and shades are available, as well as a kiosk selling drinks and snacks.
Cala Tuent is a peaceful little beach amid pine trees and hills. The surrounding rocky cliff makes it feel extra secluded and you won't see crowds of tourists here. Perfect if you like it quiet, but bear in mind there are no facilities at this rustic little bay.
Cala Varques is one for adventurous travellers who like to seek out something hidden. This is a secluded white sand bay with stunning turquoise sea and enticing cliff caves. The beach is only accessible by foot or boat and is always quiet.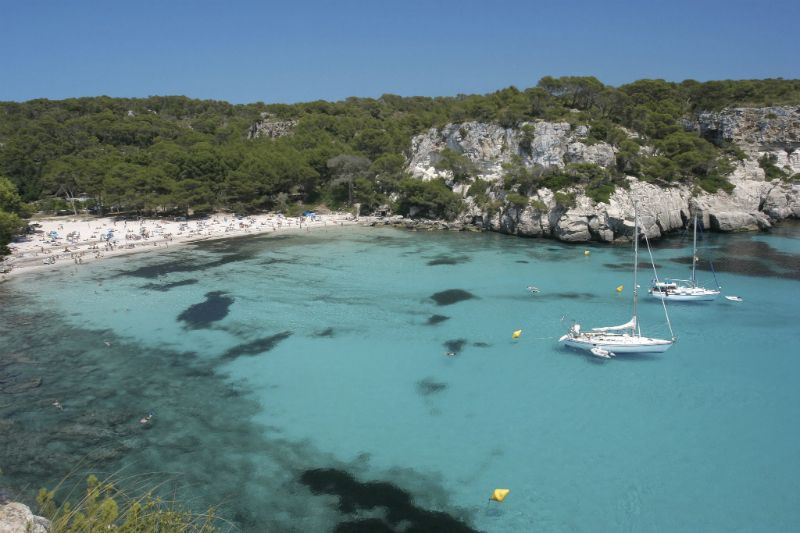 Menorca
Cala Macarella has beauty and charm alongside good facilities and the most incredible clear turquoise waters. Stunning to swim and snorkel in, the sea is perfect for spotting marine life. This beautiful beach does get busy in high season, but bag yourself a quiet spot and enjoy one of the most picturesque bays you'll ever see.
Cala del Pilar is on the northern coast of Menorca and is surrounded by rocks which could make it difficult to access for some people as you will need to take a 30 minute walk down to the beach along a well marked trail. It is worth the walk for the terracotta sands and rocks which create a spectacular view. The beach is nearly always quiet, but do consider the terrain before you go.
Es Grau is on the west coast of Menorca and is fantastic for nature lovers. The beach is at the end of a nature reserve and you'll see some of the 100 species of birds that visit here. The beach is quiet and has calm, shallow waters lapping its shore.
Ibiza
Benirras Beach is on the northern coast of Ibiza and has become a magnet for those seeking a spiritual experience. At sunset every Sunday you'll find a group of people arriving to watch the sun go down in contemplation. There's no denying, the sunsets here are spectacular and if you like some thoughtful time with nature, this one's for you.
Niu Blau, on the northeast coast, is where those looking for clean and healthy living head to. This beach has yoga lessons taking place on its sands, spa treatments and detox sessions – a must if you want to unwind with a healthy mix of spa and spiritual activities.
Cala Jondal is for the young at heart who want to take a peek at Ibiza's famous party personality, so ifyou don't like crowds, avoid this spot. The beach is clustered with sunbeds and shades and has a lively atmosphere. However, facilities are great, and the beach is beautiful.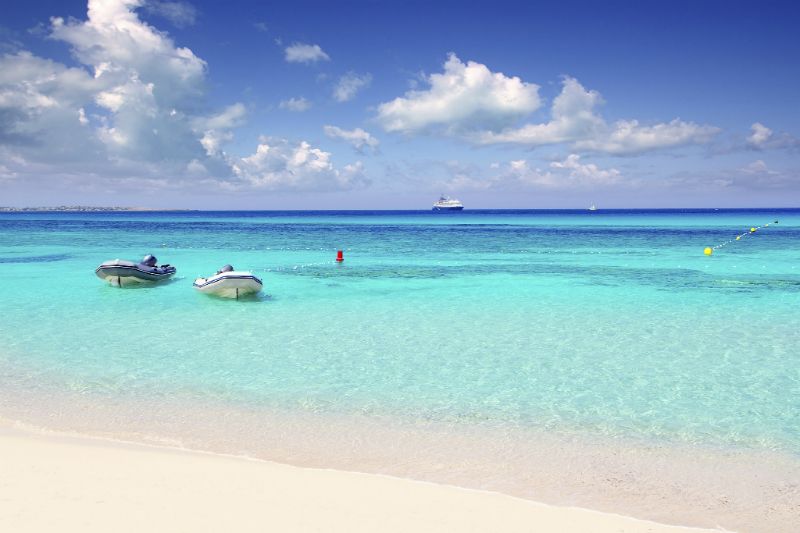 Formentera
Illetes is on the northern coast of the lesser known Balearic island of Formentera. Nevertheless, this is a popular beach and is frequented by several sophisticated and glamourous guests. Its' also a favourite for water sports enthusiasts and is atop rated diving site. With beautiful turquoise water and pretty surroundings, this is a trendy spot for fashionable travellers.
Package holidays to the Balearics give you the freedom to discover much of the surrounding landscape and try out different coasts and areas. We recommend hiring a car for a couple of days and heading out to discover some of the spectacular beaches and secluded bays. You can spend hours relaxing at hidden coves and pure white sandy beaches before heading back to your hotel for a delicious meal and a few drinks.