Three days exploring the best of Barcelona
Barcelona always feels like a summer holiday, its Mediterranean and Catalonian treasures wrapped into one easy to explore package.
The streets dance with architectural intrigue while coastal pleasures are framed against blue skies, and there's a warm welcome regardless of the season.
On any holiday to Barcelona you're immediately immersed in the city's idiosyncratic atmosphere. Food, casas, beaches, monuments…every attraction has an undeniably distinct feel. But if your holiday to Barcelona only lasts three days, how can you see it all? To help you get the most from your trip, here's our quick guide: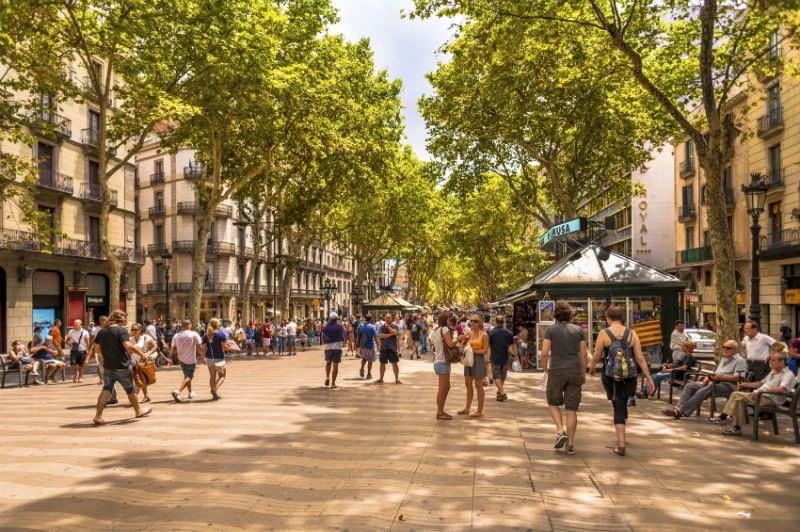 Day One – Barcelona's famous neighbourhoods
Barcelona's charms start in the neighbourhoods that weave their way away from the harbour. Rather than charge off to the monuments, a leisurely first afternoon can be spent slowly exploring these historic streets. Start with the vivid atmosphere of Las Ramblas, the pedestrianised street that rolls to a rhythm of street performers and summer tones.
From Drassanes metro station just walk away from the coast, dipping into side streets that open onto plazas of indulgence and boutiques that stand on cobblestones. Explore Mercat de Sant Josep de la Boqueria, the atmospheric market for sampling fresh jamón and other funky Catalonian flavours.
Then turn right and wind into the labyrinth of Barri de Gothic, home to enchanting alleyways that lead to ancient cathedrals and the Museu Picasso de Barcelona.
For mature travellers on a holiday to Barcelona, this compact and pedestrianised area has two great advantages. There are hundreds of cafes and outdoor terraces so resting for a beer or coffee is always around the corner. Plus you're never more than five minutes walk from a metro station. For a really enchanting experience, consider Barcelona hotels in this area. They may be more expensive but they're always a treat.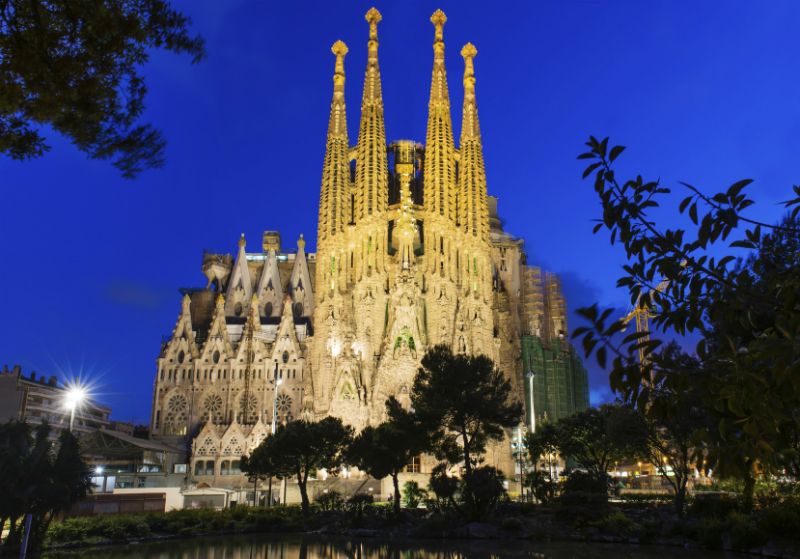 Day Two – Gaudi and the Modernista Movement
Gaudi's masterpiece towers over Barcelona, the twisting spires of La Sagrada Familia completely dominating the skyline. This iconic cathedral is still being built after over 100 years and it's unmissable on your trip to Barcelona.  You can avoid queuing by purchasing a ticket online and trying to visit before 10am.
La Sagrada Familia is surrealism on a huge scale, while the much smaller Casa Batllo offers Gaudi in bite-sized brilliance. Take the metro to Passeig de Gracia, Barcelona's street of modernista buildings. Close to Casa Batllo you can also visit Casa Amatller and Casa Lleo Morera, two more odes to Catalonian expressionism. If your feet are a little tired now, walk just 200 or so meters to the end of Passeig de Gracia and you'll find the Jardins del Palau Robert, a tranquil park to relax in the heart of the city.
Barcelona is packed with al fresco terraces and cafés to wile away some time. There's no need to go searching for them as all Barcelona hotels will have an eclectic choice on their doorstep. After a languid afternoon, Poble Espanyol de Barcelona is an iconic place to spend the evening. It's a 10 – 15 minute uphill walk from Playa Espanya metro station but you can also get a taxi for around €6. From here, there are glorious sunset views over the city and when dusk arrives, the Montjuic fountains erupt with a spectacular display of colour.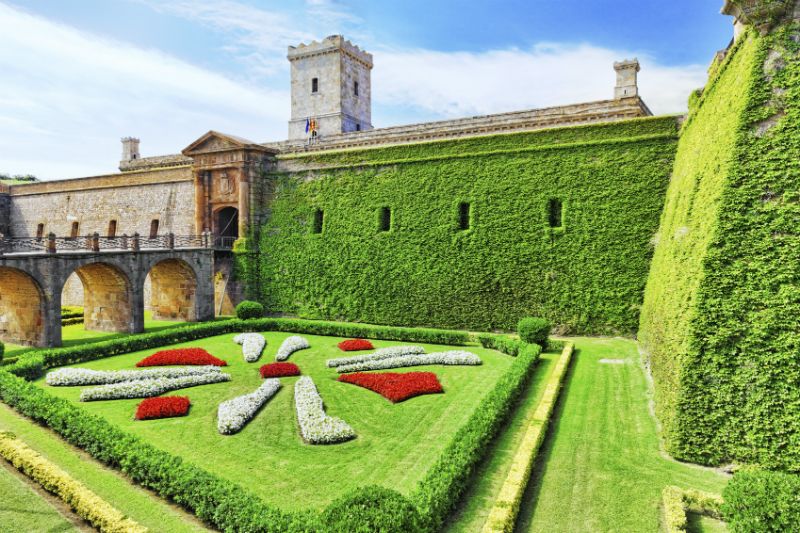 Day 3 – Iconic sights
On any morning Barcelona wakes slowly. Coffee aromas spill from cafés and townhouses gradually emerge into the sun's Mediterranean tones.
There are three iconic attractions still to see, each with a different appeal. These are spaced out throughout the city so you'll have to pick one or possibly two to fill your day.
Head to the city's outskirts to Parque del Laberinto de Horta, a green space of hedge mazes and few tourists (metro station Mundet).
Rise above the city and marvel at the remains of Montjuic Castle, a feast of stone walls, perfect for medieval-style musing (take the bus from Parralell metro station).
Gaudi's brilliance can also be found in the Park Guell, somewhere that few visitors want to miss. Take the metro to Vallcarca and there is a series of escalators to assist you on the 15 minute uphill walk. All these are spaced so out so you'll have to pick one or possibly two.
Afternoons and evenings
The Barri de Gracia neighbourhood is a timeless, artistic celebration of everything Catalonia and Barcelona. You'll find the city's best tapas, its most alternative boutiques, and many small squares with welcoming atmospheres.
Getting around
The metro and bus are the easiest ways to get around the city. They'll also connect you to almost all Barcelona's hotels so there's no need to keep taking taxis. When you arrive, buy a T10 multi-trip ticket; it's cheaper and quicker than buying individual tickets.