A stunning desert location and contrasting glitz and glamour help make Dubai a unique destination. Think holidays in Dubai and you probably think of casinos and expensive stores, along with awe inspiring buildings shining in the intense sunshine, palaces and more sand than you can imagine. You'd be right about all of that, but holidays in Dubai have a few surprises in store too.
For a round-up of our highlights for holidays in Dubai, here are three days worth of exciting things to do:

Dubai Marina walk
This is a gentle stroll along 7kms of walkway by the water. The high-rise buildings and marina setting make Dubai Marina Walk a spectacular experience and you can spend hours stopping off to enjoy the cafes and restaurants that pepper the route. The marina walk is also beautiful at night when the buildings are lit up and the water reflects the colours of the city in the evening. This is a great way to start your trip as it eases you into the area and gives you an overview of the atmosphere and setting of Dubai.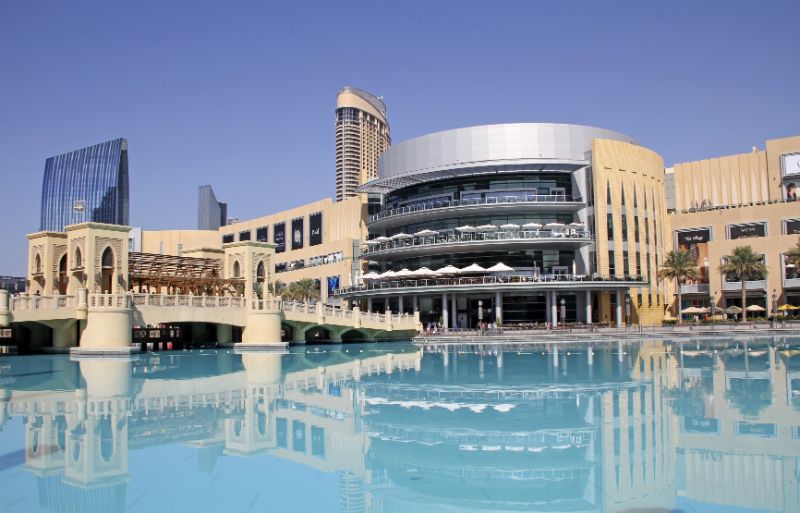 Dubai Mall
This is where Dubai gets its shopaholic reputation.
Although you'd need at least two days to cover everything in Dubai Mall, it's still worth a visit just to take in the sheer size of the place and to marvel at the vast expanse of shopping opportunities. This is where Dubai gets its shopaholic reputation. The mall has over 1,200 shops and is one of the biggest shopping centres in the world. To put the size of this mall in perspective, the total floor space would just about fit into two full-sized football grounds.

Burj Khalifa
From the mall you can gain entrance to the Burj Khalifa. This is the tallest building in the world and a 'must do' experience while you're in Dubai. If you don't have a head for heights, you might want to sit this one out, or take a deep breath and take the fast lift all the way to the top. The 124th floor is the very top of the Burj Khalifa and rewards you with spectacular views over Dubai. The observatory deck allows 360 degree views and some thrilling photo opportunities.
 
Dhow cruise
For a fantastic evening excursion, take a dhow cruise. There are plenty of boat companies offering trips and most include an evening meal with the price. Top deck on the dhow is an experience you won't forget as you sit and enjoy fine dining in the open air with the city moving along beside you. The cruise has a party atmosphere and this is a great way to see Dubai at night while enjoying an evening out.
 
Old Dubai
For a trip back in time, visit old Dubai. If at any point in your stay the bright lights and glamour of downtown Dubai get too much, old Dubai is the perfect antidote. But even if you can't get enough of the tall buildings and glitz, old Dubai is an experience not to be missed. The old wooden boat ride across Dubai creek to Bur Dubai is worth it alone, and once you are there you'll feel like you've entered another world.
This is a fascinating look at the early years of Dubai before the skyscrapers arrived, and the people who inhabit this part of Dubai have barely changed the way they live from those early beginnings. This is a whole other side to Dubai and well worth a trip.
 
Gold and spike souk
Rumour has it that the gold on sale in this souk is least expensive in the world. We can't verify that claim, but one thing is for sure, there is an awful lot of genuine gold on sale here. The gold souk holds an incredible collection of gold and diamonds and even if you aren't planning on buying anything, it's amazing to wander around and gaze at the precious items on display here. This is window shopping at its best and if you do fancy buying some gold and diamonds, this is the place to do it.
Holidays in Dubai are packed full with glamorous, spacious shopping opportunities and shiny modern buildings reaching high into the sky. But holidays in Dubai are also about a culture that's constantly upgrading and reinventing itself. It's an intriguing place to take a trip to and one thing's for sure: whatever you do while you're in Dubai, three days probably won't be enough.