Top 10 beaches in the Algarve
Holidays to the Algarve are a sun lover's paradise, with arms full of beautiful beaches and long days of perfect hot sunny weather. It's no wonder that most travellers taking holidays to the Algarve are looking for perfect sandy beaches with lush clear waters and stunning scenery. And if that's what you're looking for you won't be disappointed. But with so many spectacular beaches it can be hard to know where to begin, so to get you started here's out top 10 beaches in the Algarve.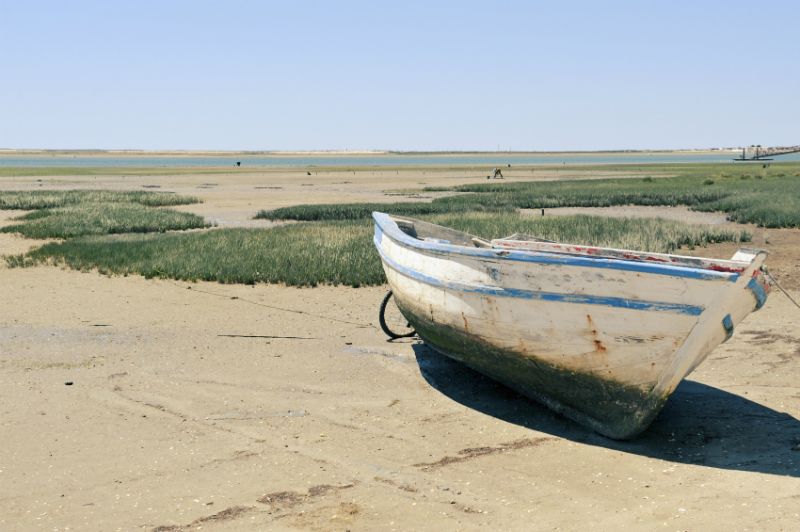 Faro Island
We're starting off with the most unusual beach in the Algarve. This is an island of beach with two separate sides to it. On one side is open pure sand as far as the eye can see and on the other there's a nature reserve. Access to the island is by a narrow bridge road, making it feel mysterious and cut off. Faro island is an experience you won't find anywhere else in the Algarve and one for those who like something a little different. Relax on the acres of soft sand and then do a little wildlife spotting.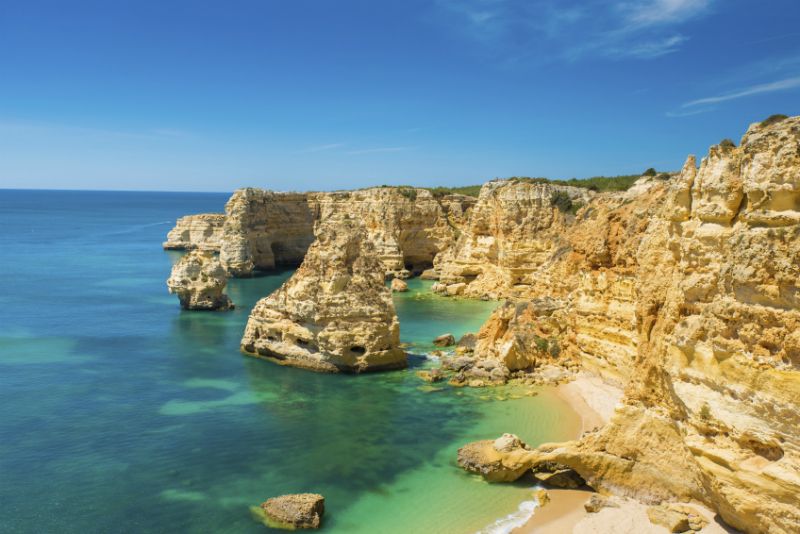 Praia da Marinha
Praia da Marinha is the most photographed beach in the Algarve due to its arched rock formations. If you've ever seen beach photos of the area chances are you've seen this. This is a stunning beach, but bear in mind it's only accessible by steep steps and not suitable for anyone who isn't very mobile.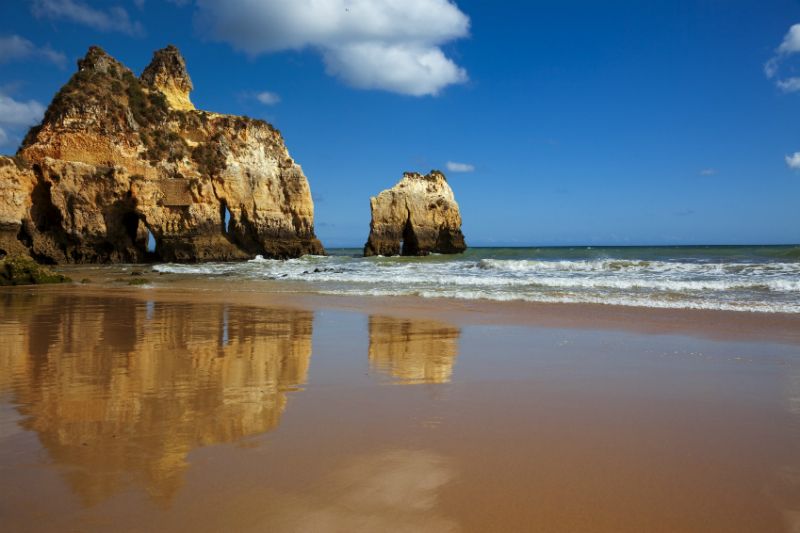 Praia Tres Irmaos
This is a scenic beach with soft sand and a series of intricate coves to explore. A beautiful area of coastline with some fantastic beach restaurants.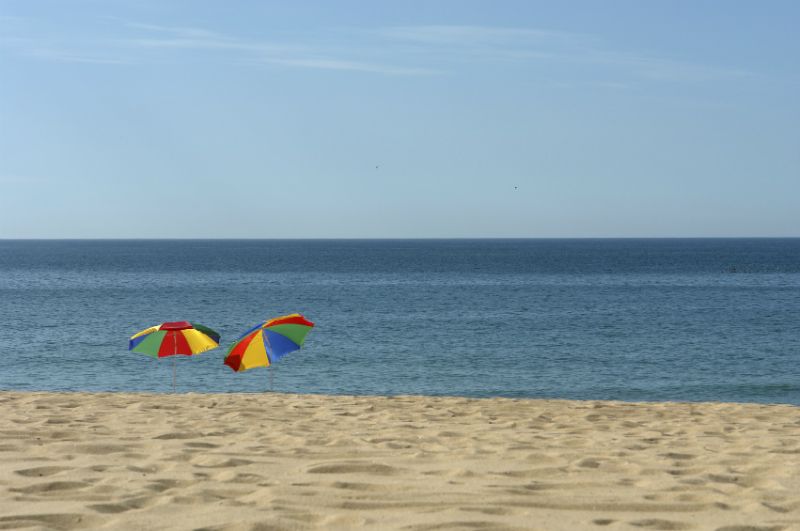 Meia Praia
Meia Praia translates as 'half beach' which is exactly what this is. The other half of the beach here is Alvor beach, another beautiful stretch of sand. This is a popular area of coastline and it does get busy in high season. Situated near to Lagos the beach is backed by villas and restaurants.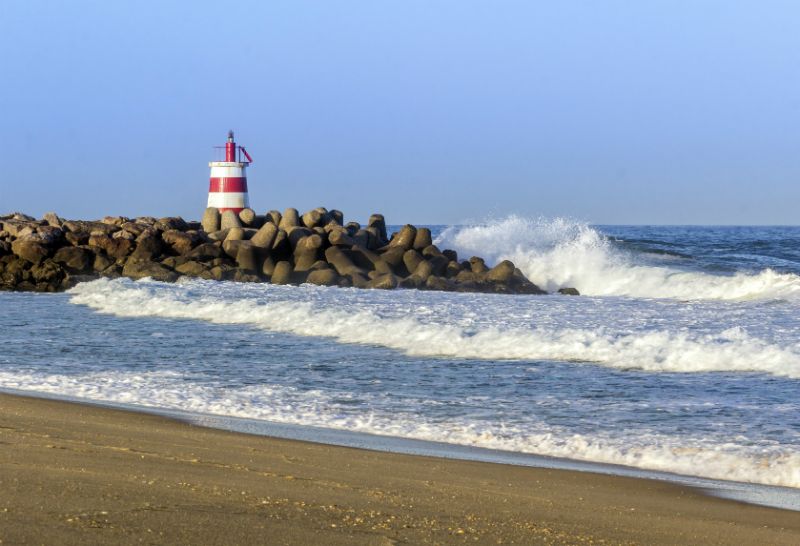 Ilha de Tavira
Located in the east of the Algarve, the beach here has fantastic views over the Ria Formosa natural park. The waters off this area of shore are said to be warmer than in the west and perfect for swimming.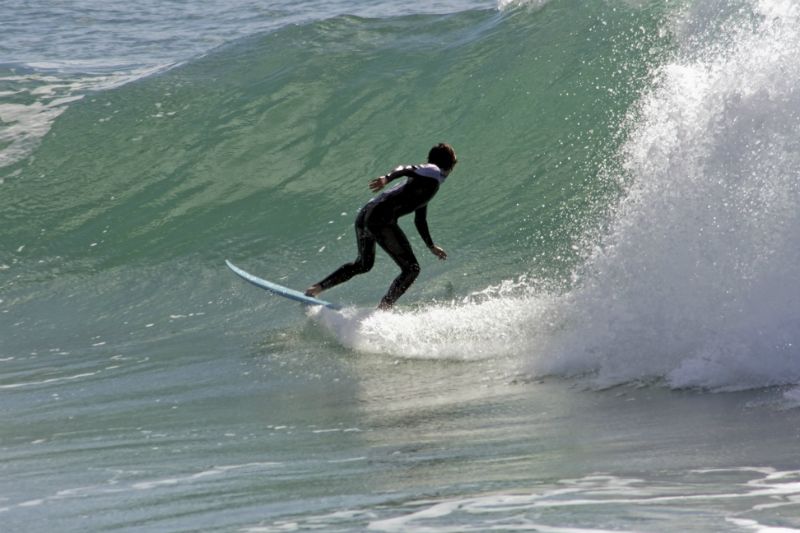 Praia do Amado
The ruggedness of the western Algarve makes it ideal for surfing and this beach has long been a favourite with those hoping to catch some waves. The windy west isn't for everyone and if you like your beaches still and your sea calm you might not take to it here. However, it is becoming more popular on this coast and surfers continue to flock here.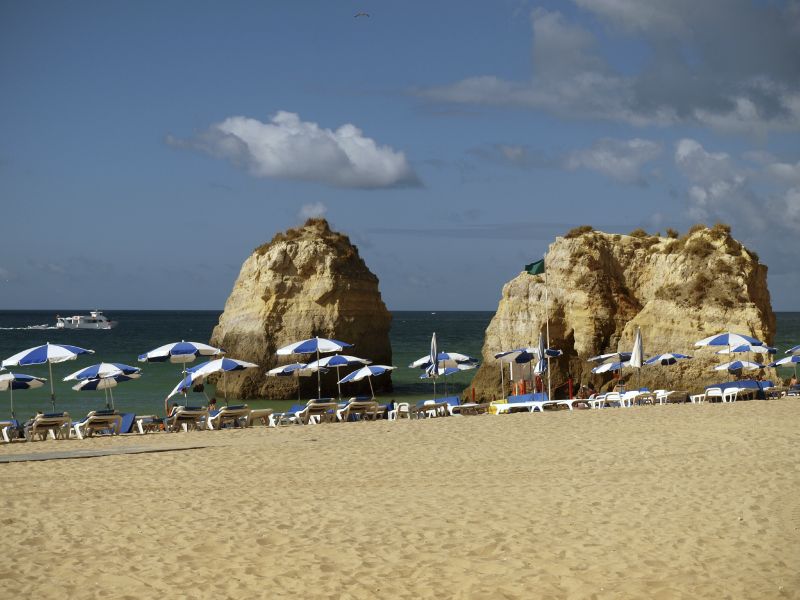 Gale Beach
Gale beach is in the centre of the Algarve close to popular Albufeira. This one is a particular favourite with families as it features a lot of rock pools to explore. The beach is well served with amenities, but it does get busy in summer.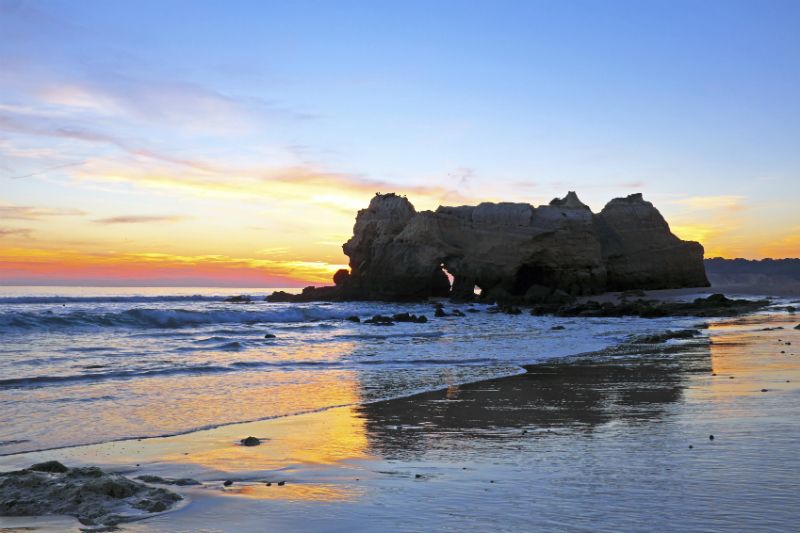 Praia do Vau
Praia do Vau is a stunning little horseshoe bay which features a yellow clay mud that's said to be good for skin conditions and arthritis. At low tide you can walk around the rocks on the beach to Praia da Rocha and explore the coves along the coastline.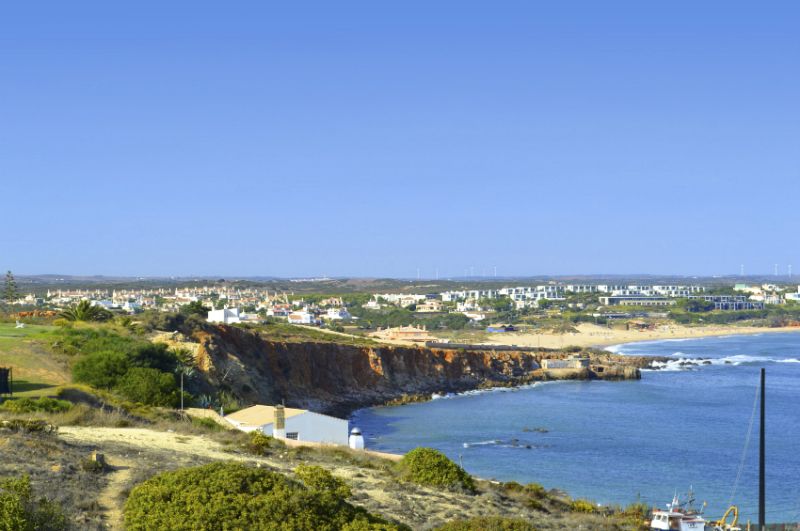 Martinhal
Close to Sagres, Martinhal is picturesque, but being on the end of the Algarve near Sagres it does get very windy. Surfers love it here and the harbour gives a pretty view with rows of boats and sometimes a cruise liner.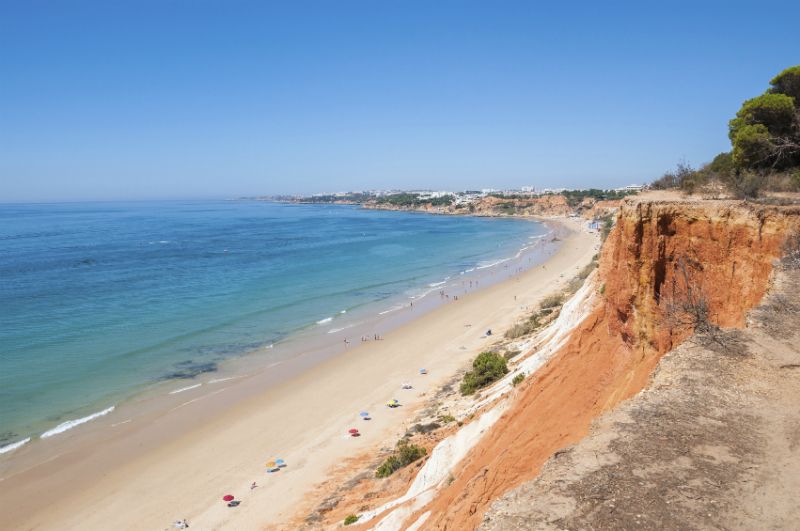 Praia da Falesia
Praia da Falesia is located in the centre of the Algrave close to the sophisticated resort of Vilamoura. The beach here is beautiful and features a long expanse of golden sand, backed by stunning red cliffs. This is a picturesque bay which is served by a classy town.
Holidays to the Algarve are illustrated by sardine barbeques on the beach as the sun sets, pitchers of sangria and a simply stunning coastline. The Algarve is an area of beautiful shores, sometimes wild and rugged, sometimes calm and serene, but always spectacular. The coastline changes as you travel from east to west, showing different sides to the character of southern Portugal, and demonstrating the diversity in its beaches. There really is something for everyone here. Whether you like water sports, secret coves or plain soft sandy stretches of perfect beach, the Algarve has it. Choose your holidays to the Algarve by the beach, or travel around and try a few out.