Top 10 cultural attractions in Copenhagen
Copenhagen has a friendly buzz to it during the day and a more sophisticated atmosphere by night. Whether you're looking for things to do on a budget, or you want to indulge in an extravagant holiday, the Danish capital offers an impressive range of activities and attractions worth considering. Quick tip – before you go, its worth considering your travel insurance cover in Europe.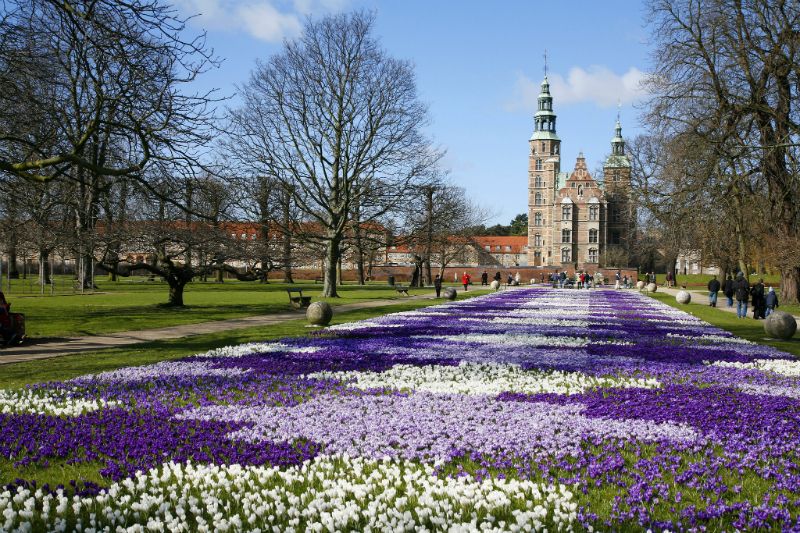 1. Rosenborg Castle
Combine a trip to the botanical gardens with a visit to Rosenborg Castle, just across the road. The castle is an impressive 400 year old building, built in the Dutch renaissance style, with an incredibly intricate interior. It also houses the royal collection and the crown jewels.
2. Botanical Gardens
Step across the road after visiting the castle, and you're in the idyllic gardens, with its picturesque lake, lawns, and greenhouses. It has been in its current location since the 1870s, and has hosted a number of statues since the early 1900s.
3. Nyhavn
The colourful waterfront buildings of Nyhavn are iconic in Copenhagen, and for good reason. While the area is beautiful throughout the year, visiting during summer months is particularly enjoyable while locals and tourists sit along the quayside sipping beers and soaking up the sun.
While dining in one of the quaint restaurants, then you can contemplate the area's rich history. Hans Christian Anderson, the famous Danish writer, spent much of his career living in houses on Nyhavn, residing in numbers 18, 20 and 67 at various points in his life.
4. The National Museum of Denmark
This is a must see for culture vultures so be sure to set aside plenty of time for your visit to the museum's extensive and fascinating collections. We recommend that you pick up a map at the entrance, then work your way through the exhibitions examining prehistory, the Middle Ages, the renaissance, and so much more – and no Scandinavian history museum would be complete without artefacts from the Viking age, of course.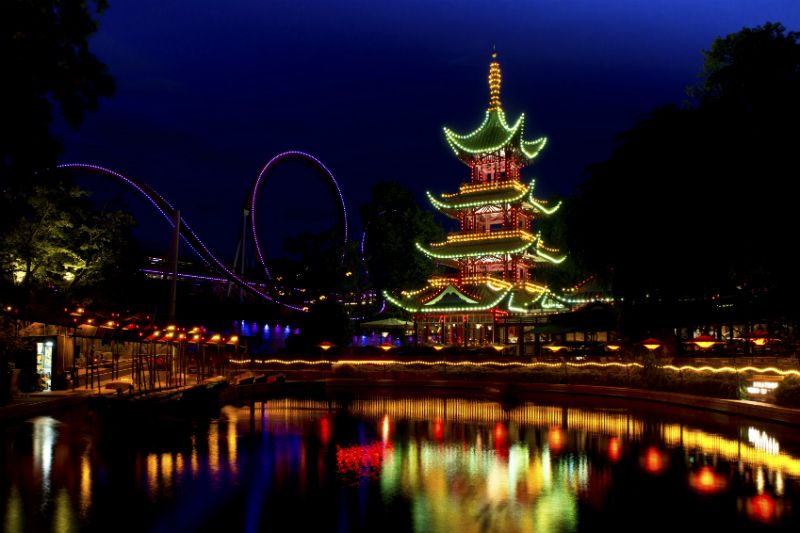 5. Tivoli
Though amusement parks may not generally make it onto lists of cultural attractions, this one is different due to its symbolic nature. For youngsters and young-minded adults, the park has its rides, while the stunning gardens are also something to marvel at. It's worth noting that some argue that the gardens are even prettier by dark – the park truly shines with its impressive light display.
6. Rudetaarn
Aside from being interesting from an architectural and general aesthetic perspective, this tower offers unrivalled views of the city. Entry is inexpensive, and the view from the top is particularly impressive in good weather. Bear in mind that unfortunately there is no lift, making wheelchair access impossible.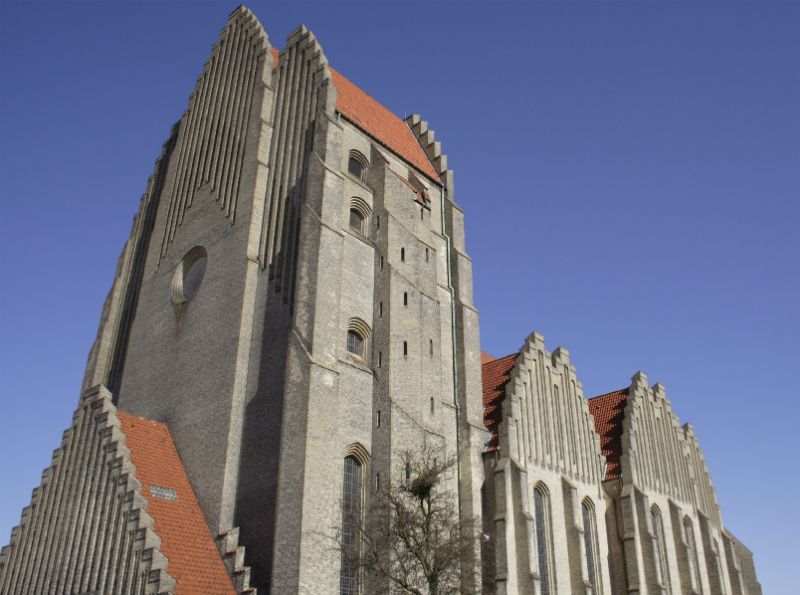 7. Grundtvigs Kirke
Known in English as Grundtvig Church, this place of worship was inaugurated in 1927 and is a must see for architecture enthusiasts. The west façade in particular is worth the visit.
8. Bicycles!
Locals get around on bicycles so to truly immerse yourself in Danish culture, we recommend you give it a go too. Bike hire is relatively cheap, particularly with the City Bikes scheme. The city is built for cyclists, with an incredible 350km of cycle lanes and paths across Copenhagen.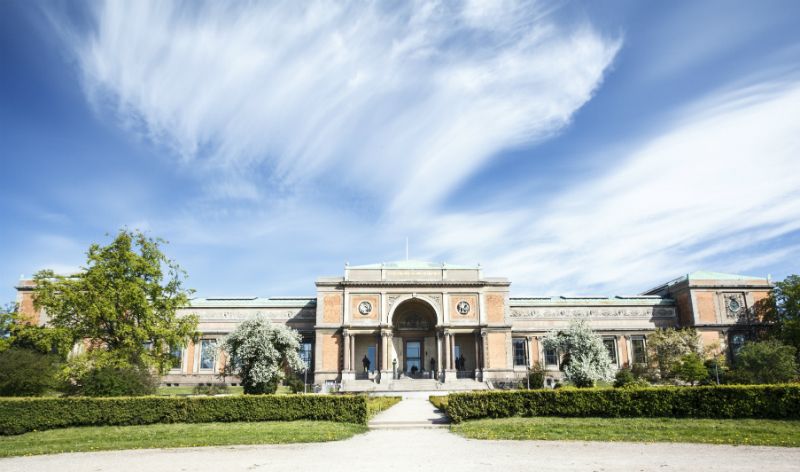 9. Ny Carlsberg Glyptoteket
No culturally focused Copenhagen holiday would be complete without a trip to this impressive and extensive art museum. This is primarily an incredible collection of sculptures based around the original personal collection of Carl Jacobsen, whose father founded Carlsberg breweries. The museum boasts over 10,000 works of art from a range of nations and cultures, created in both modern and ancient times.
10. Culinary Copenhagen
Prepare to be charmed by Copenhagen's restaurant scene. With everything from Michelin-starred dining to burger joints and steak houses, you're sure to be spoiled for choice. Just make sure you try a traditional Danish open- sandwich for maximum cultural immersion!
It is worth noting that a holiday to Copenhagen is particularly pleasant during the summer months, though this is likely to be when hotels in Copenhagen are at their fullest. Once you've booked your flights and hotel, be sure to check out the official Visit Copenhagen website before your holiday as a number of paid attractions are free if you invest in a Copenhagen card. If you are interested in visiting several of these, then such a card may save you a significant amount of money. Additionally, a number of Copenhagen's best museums are free one day a week – entry to Ny Carlsberg Glyptoteket is currently free on Tuesdays, for example.