Top culinary recommendations for holidays in Thailand
Travelling to a country where you're unfamiliar with the food can sometimes be a little daunting. The good news is that hotels in Thailand tend to offer the western food we're accustomed to in addition to Thai cuisine. Even better news is that authentic Thai food is actually delicious.
Here are our top food recommendations that should help you gain an understanding of the exciting array of flavours in Thai cooking.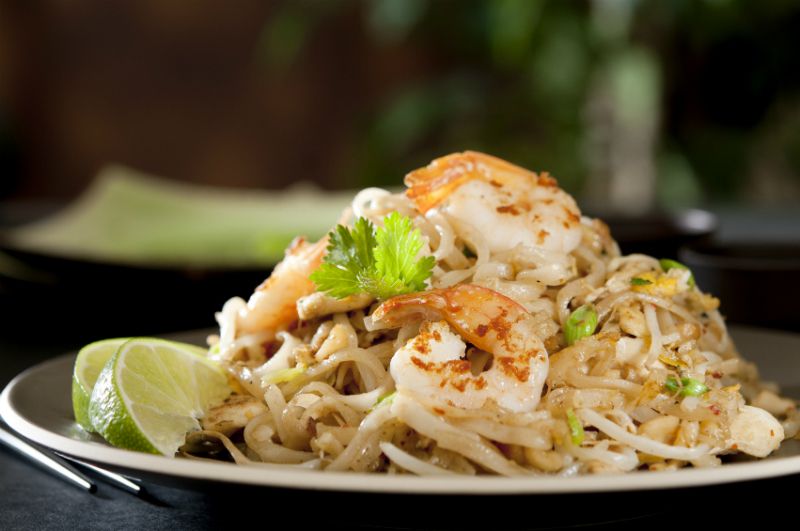 Pad Thai
This stir fried noodle dish is commonly sold at takeaway restaurants across the UK. Once you've tried the authentic version, however, takeaways will no longer be the same.
Though it can be dressed up to be a formal dish, Pad Thai is generally bought from street vendors and relaxed eateries. Chefs vary the ingredients to some extent, but this meal is generally a great introduction to Thai food.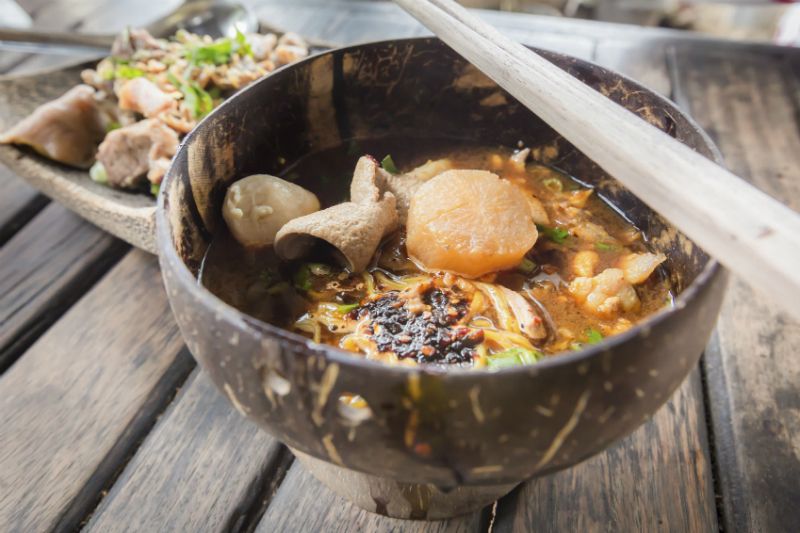 Tom Yum
Since its global popularisation, the name Tom Yum has been used to describe a wide range of soups, many of which vary hugely from the original Lao and Thai dish.
This hot and sour clear soup often incorporates lemongrass and lime juice, crushed chilli peppers, and fish sauce. Variations of the soup include different types of meat – tom yum gai is the version with chicken, while tom yum goong includes prawns.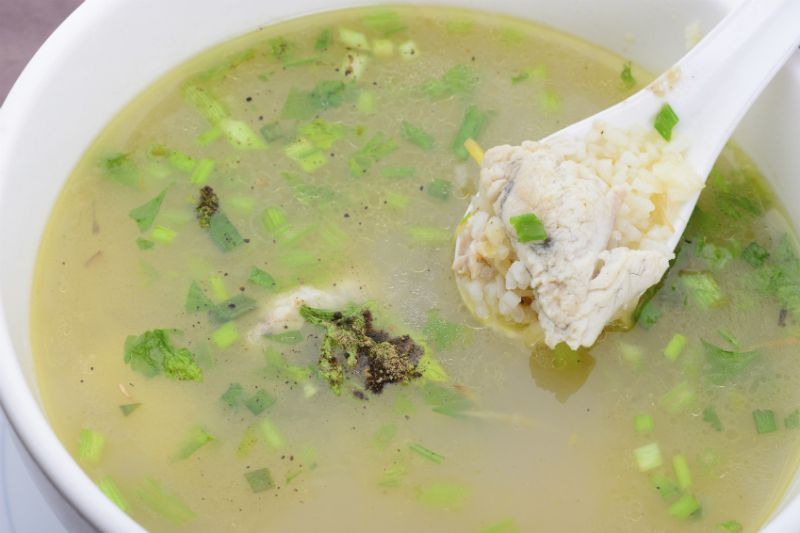 Joke
In the UK we have a distinct divide between breakfast foods and the dishes we eat for dinner; after all, cornflakes are not typically found at evening meals. In much of Asia, including Thailand, this is not the case. Instead, it is quite common to eat the same types of food throughout the day.
Joke is one of the few Thai foods that is exclusively available at breakfast time. This rice porridge congee tends to be served with egg and pork, and is generally garnished with coriander and ginger. Though it may not be what you want for breakfast every morning, it is certainly worth a try.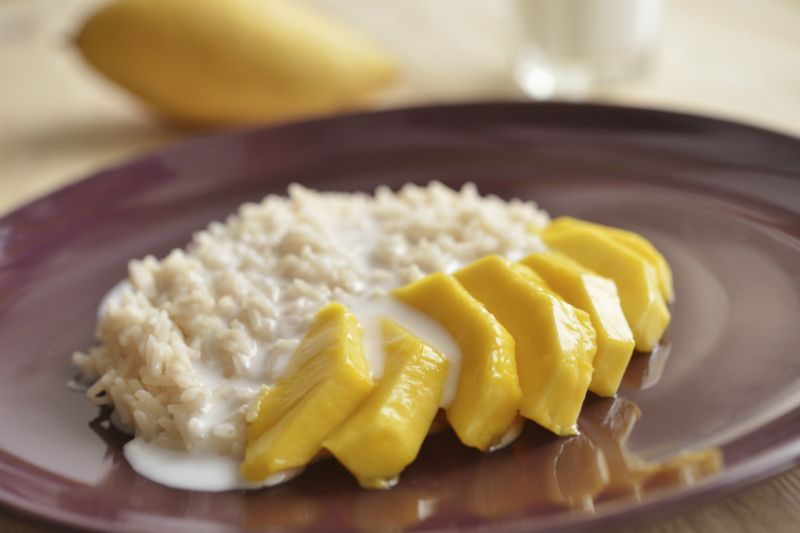 Kow Neuw
Though sticky rice is not a meal in its own right, this side dish is a must if you are visiting areas such as Chiang Mai in the north of Thailand.
If you want to look like you're in the know, eat sticky rice with your hands by making it into a ball and dipping it in other dishes. Sticky rice is traditionally served in a bamboo basket with savoury meals, or with slices of mango as a dessert.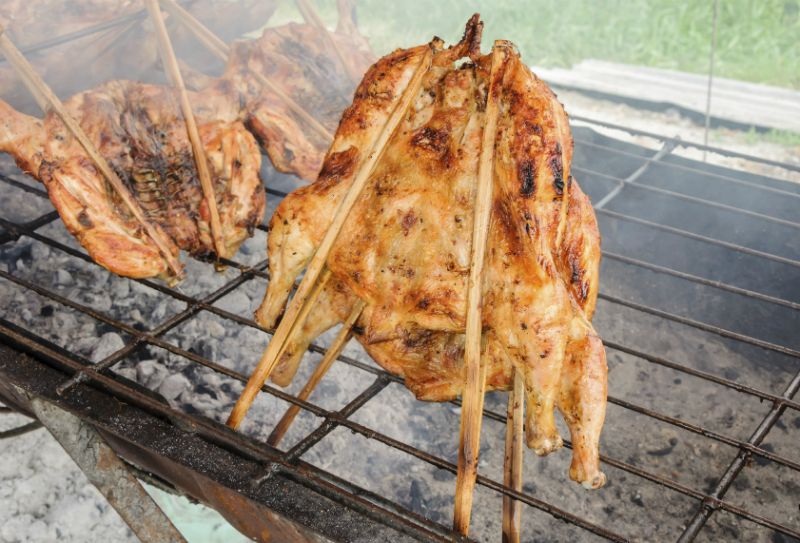 Kai Yang
Kai Yang, which translates directly to grilled chicken, is a typical street food throughout Thailand. It is generally marinated in garlic, coriander root and fish sauce, along with other flavoursome ingredients. Kai yang may be eaten with vegetables, or dipped in the spicy sauces favoured by locals. Alternatively, it is often served with Som Tam (green papaya salad) and Kow Neuw (sticky rice).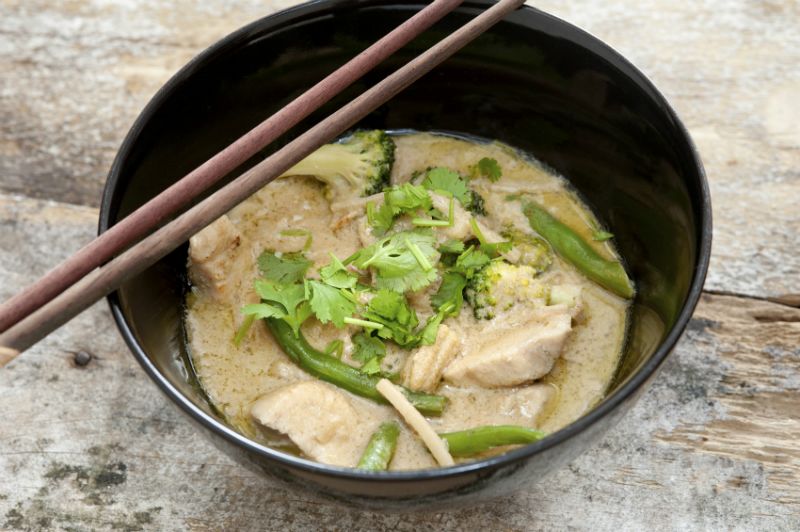 Green curry
Thailand has its own distinctive curry dishes, which are very different to the British Indian tastes we are accustomed to. Though the ingredients are in no way set in stone and you are likely to find huge variations in flavours from chef to chef, coconut milk and fresh green chillies are the staple ingredients for this delicious dish.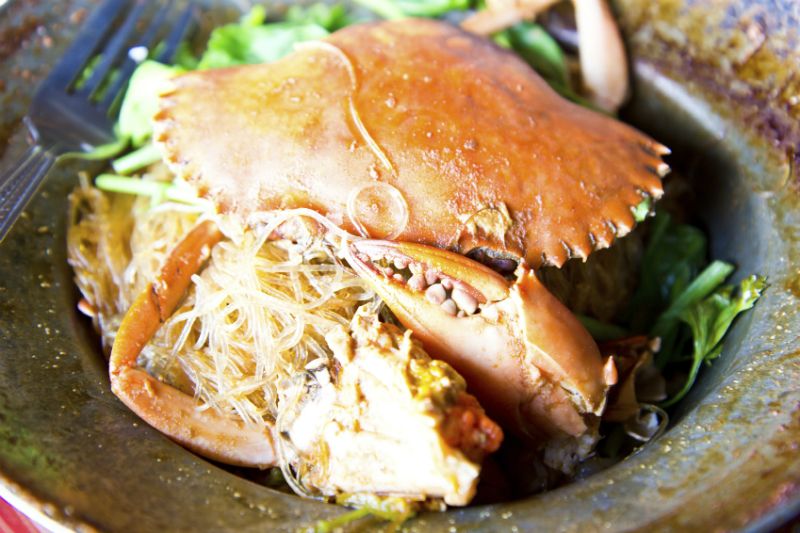 Thai cookery courses
You can take the flavours of Thailand home with you by enrolling in a cooking course while you're on your holiday. Some Thai hotels offer these courses and they may even be included in some package holidays to Thailand, while there are also cookery schools throughout the country which offer courses for tourists. Some courses will even take you to local markets to show you how to get hold of the best ingredients for the dishes you'll be learning to make. You can then impress dinner guests upon returning home with the carefully nuanced spices of authentic Thai cuisine. Genuine exotic recipes are arguably the best type of souvenir.
Finally, be wary of Thai bird's eye chillies. If you are unaccustomed to spicy food, eating one of these will be very unpleasant; they are several times hotter than jalapenos. Though they are easily identified on their own, once they are mixed into a dish they can look a lot like green beans, as has been discovered by many an unsuspecting tourist.
It's worth noting that the English spelling of the Thai names of dishes may vary from restaurant to restaurant, as well as across the country. Whatever you choose, we believe that holidays to Thailand can be great.
Need Travel Insurance?
The single most important factor when travelling to Thailand is to buy a travel insurance policy that suits you. Talk to our travel insurance specialists on 0800 033 4902 or get a quote online.
All travel insurance provided by Staysure is subject to agreement from our underwriter. Terms and conditions apply, details of which can be found within the policy document.