Top seven attractions around Perth
To many, visiting Perth is an eternal love story, thanks to its seductive atmosphere and enormous range of attractions.
Everything seems pleasant, from sundowners overlooking the Indian Ocean to journeys into tranquil suburbs. And just when your Perth holiday is over, the city comes up with an essential attraction to tick off next time you visit. This is a city that everyone wants to return to.
To help you plan your trip, here's a roundup of seven of our favourite Perth attractions.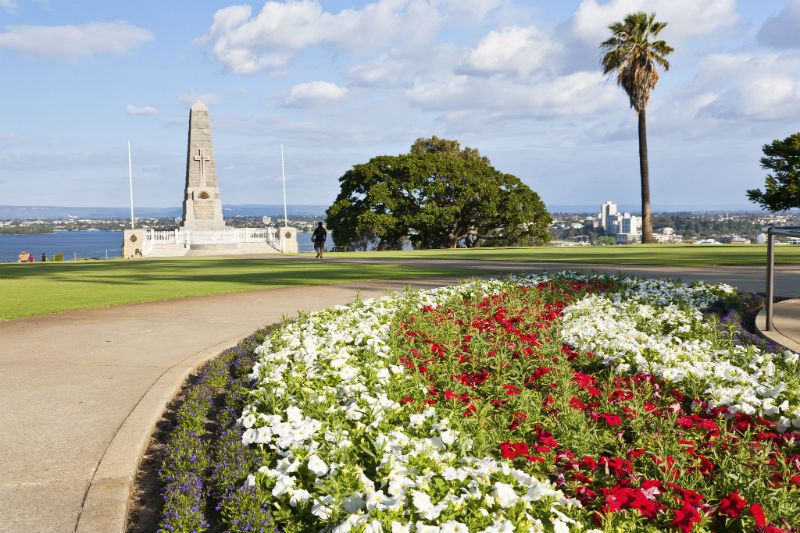 1. Kings Park and Botanic Garden
Elegantly cultivated and idyllically perched above the Indian Ocean, Kings Park and Botanic Garden are great places for relaxed hours with sublime views. Over 13,000 Australian plants line the well-maintained trails and there are dozens of benches for languid picnics. The gardens are adjacent to the Central Business District and easy to reach using public transport. Kings Park makes a great introduction to Perth's aesthetics and gentle atmosphere, especially if the jet lag is taking its toll.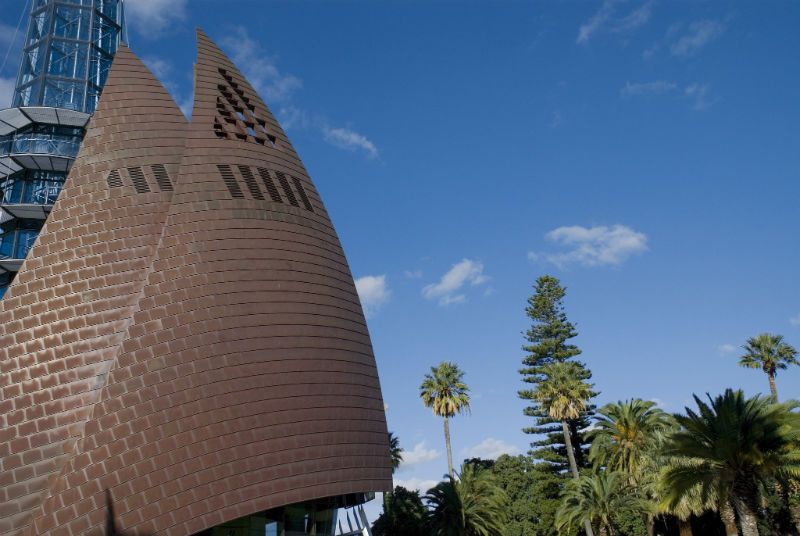 2. Eclectic architecture
Perth has never stuck to a single design paradigm and its eclectic architecture is an essential part of any Perth holiday. Even the hotels span the centuries, from early 20th century classics to shimmering postmodern skyscrapers. Stand baffled at the Swan Bells, explore the elegance of His Majesty's Theatre, savour the absolute silence of the Park View Memorial, and then be dazzled by the gold exhibition at the Perth Mint. But how do you see them all? Perth's excellent open-top bus connects all the city's main attractions and you can hop-on and hop-off at any stop.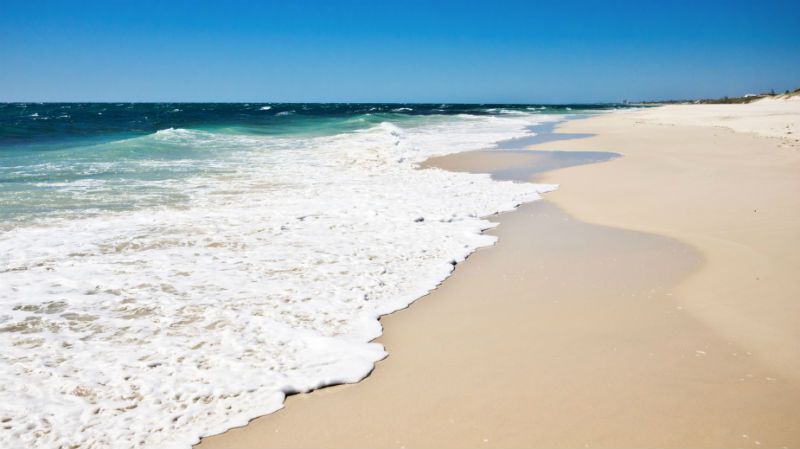 3. Outstanding beaches
White sand and warm waters make Perth an idolised coastal destination for mature travellers. There's so much choice that even the central City Beach feels relatively crowd free. If there are too many footprints here, nip around the bay to Floreat Beach next door, where the easier waves are good for less-confident swimmers. Many popular Perth hotels gaze down on Scarborough Beach, although it's recommended to walk a half mile south to Brighten Beach, a wide expanse of glistening white sand. Another excellent place for swimming and sunbathing is Cottesloe Beach where there is virtually no wind or waves. If you're looking for complete tranquillity, head out to Leighton and Mosman beaches, unbroken stretches of white sand, making you feel more like you are on a tropical island than in a major city.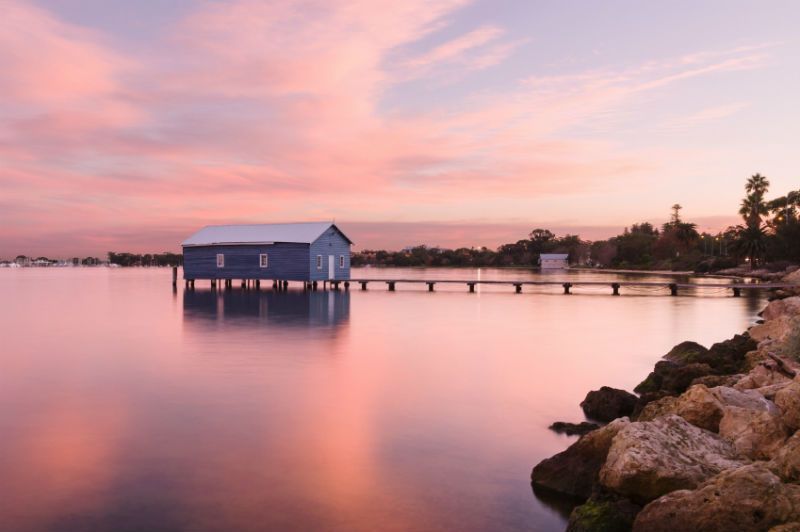 4. Swan River and Freemantle
If you're looking for a waterside Perth hotel with one of the best bar and restaurant choices in the city, consider staying in Swan River or Freemantle. Both are ideal for mature travellers wanting a relaxed break enjoying elegant restaurants while gazing down on lush waters.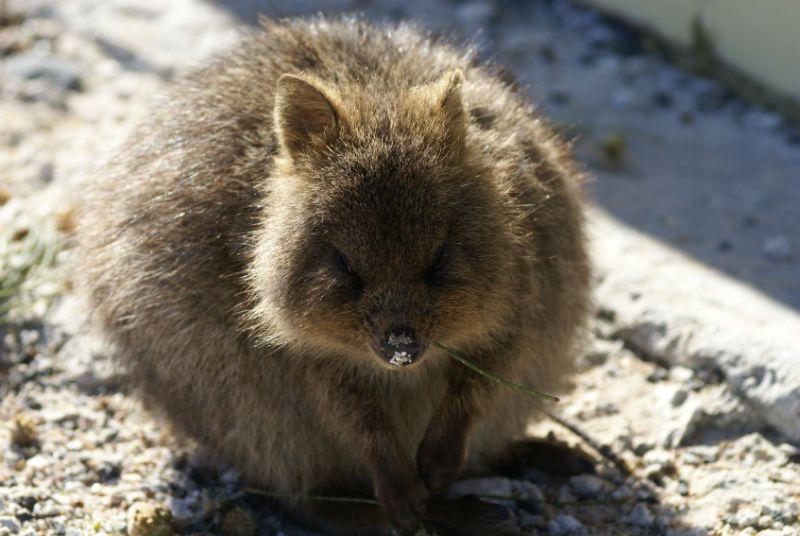 5. Rottnest Island
Okay, the name doesn't make the island sound all that appealing. But, what's a Perth holiday without some intimate encounters with cheeky marsupials? Rottnest is home to the endemic wildlife that roams Australia's West Coast, including wallabies and kangaroos. The approximately $70 return ferry journey usually cruises past dolphins and fur seals, another of the coast's indelible delights. No vehicles are allowed on the island, so most people get around by hiring a bicycle. You can also walk – this remarkable island covers less than eight square miles.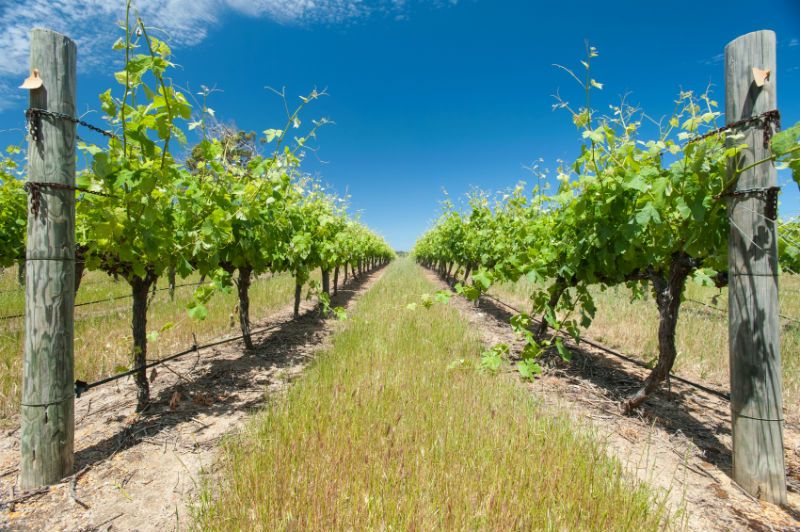 6. Margaret River
Many visitors combine a Perth holiday with a few days in Margaret River, the renowned wine region south of the city. Dozens of country estates offer free tasting and glorious panoramas down towards the ocean. For wine connoisseurs, Margaret River is internationally acclaimed for its Chardonnay and Cabernet Sauvignon, although it's recently found recognition for half of dozen other grapes. Day tours leave from Perth but a less hectic itinerary mixes a few nights in a Perth hotel with a few nights at a Margaret River wine estate.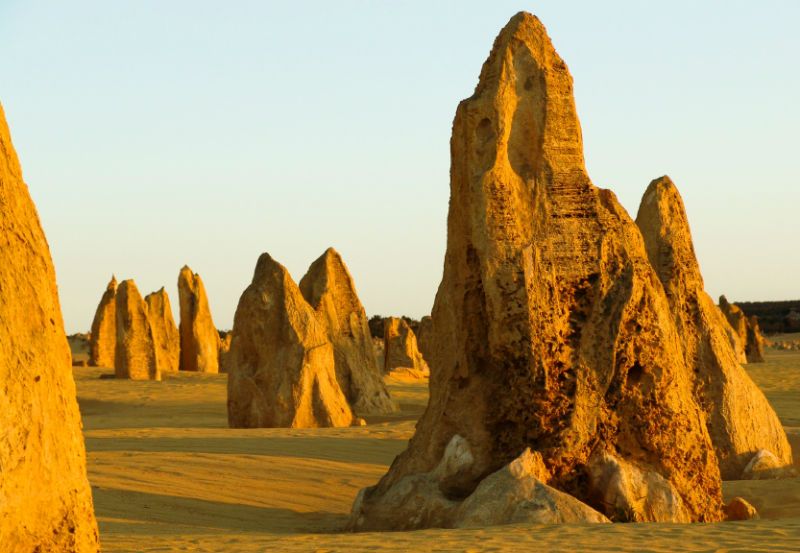 7. Pinnacles Desert
Perth is the world's second most isolated city and is an astonishing 1,300 miles from the next city – Adelaide. It's surrounded by Australia's iconic red desert and incorporating a journey into the outback is a good way to experience another side to the country. Limestone pillars rise from the sand of Pinnacles Desert, each of them standing like giants' fingers in the middle of the wilderness. It feels like you've been transported into a world of diaphanous beauty and eerie natural splendour. But you're actually just 90 minutes north of the city. Day trips are organised from most Perth hotels.