Unusual attractions in Paris
When on holiday in Paris it's easy to follow suit and see the same sights as most tourists, but if you dig a little deeper you may be able to uncover a number of amazing and unusual sights. In no particular order, here is a selection to whet your whistle and get you hungry for your holidays to France:

The Catacombs
One of the most unusual tourist destinations in Paris is the Denfert-Rochereau Ossuary, most commonly known as the Catacombs. Situated on Avenue de Colonel Henri Rol-Tanguy, near Monparnasse in the 14th arrondissement, the catacombs run for approximately 1,864 miles (3,000 km) beneath the city.
Originally opened in the 18th century due to overflowing cemeteries and improper burial pits, bodies were moved 'discreetly' to portions of these underground quarries now known as the Catacombs. Eventually, six million people were deposited in the tunnels, including two of the most radical leaders of the French revolution, Marat and Robespierre. You will find skeletal remains stacked up from floor to ceiling throughout these tunnels. In 1867, the Catacombs were opened to the general public and have remained open ever since, apart from 2009 when the site was closed for a couple of months due to the theft of several skulls.
The walk or tour normally takes up to an hour. In the middle of the tour, an engraved stone declares "Stop! This is the empire of death." No flash photography is allowed on the tour.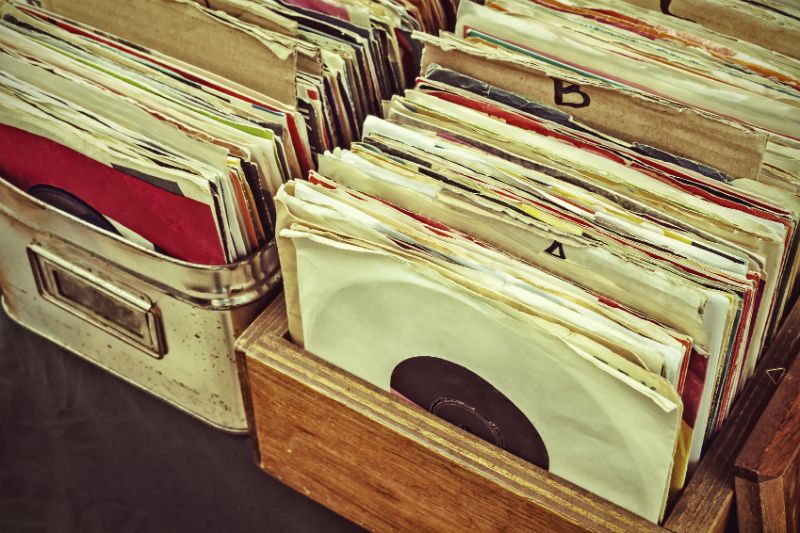 La maison de Serge Gainsbourg
Serge Gainsbourg was one of France's most prolific and provocative songwriters. Gainsbourg started off in the chanson tradition (refers to singers such as Edith Piaff and Charles Aznavour), after which, due to attitudes in society, his music incorporated luscious string sections, jazz, rock, reggae, electronica, funk, new wave and disco as well as clever wordplay and inside jokes.
Situated on 5 Bis Rue de Verneuil, in the 7th arrondissement, is the house that he lived in from 1969 until his death in 1991. While you can no longer access the house, the facing wall and gate are covered in graffiti, murals, notes of love and adoration. Even 24 years after his death, the French people still love and remember him fondly. He is now thought of as a national treasure.

Deyrolle Taxidermy
Paris and taxidermy could be said to go hand-in-hand, and no more so than at the fabled Deyrolle Taxidermy. Located on Rue Bac in the 7th arrondissement, this tourist attraction may be the perfect venue for an overcast day. Originally opened in 1831 by avid traveller and taxidermist Jean-Baptiste Deyrolle, the shop is popular due to its assortment of exotic butterflies, deer, polar bears, bugs and lions. The specimens are displayed in antique cases, for that authentic charm.
A fire decimated the premises in the late 2000's, but thanks to collectors, artists and fans of the shop it has been rebuilt to its full 19th century glory. Not everything is for sale, which might not be a bad thing – trying to explain to customs why there is a stuffed cat in your luggage could be difficult – but most specimens are available for hire, just in case you fancy to be seen out and about in Paris with a stuffed polar bear and tiger.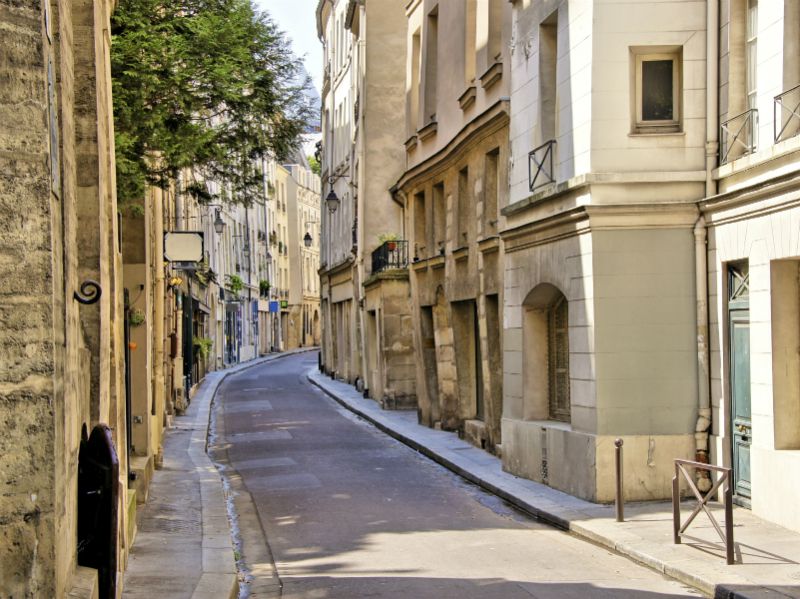 Salvador Dali's sundial
Salvador Dali's sundial is situated on Rue Saint-Jaques in the Latin Quarter but is not normally included on most guided tours. Given that it was designed and installed by Dali, it can be forgiven for not being conventional. Shaped like a scallop shell, but with human features, blue eyes and eyebrows, it's meant to symbolise the journey of St. Jacques de Compostela.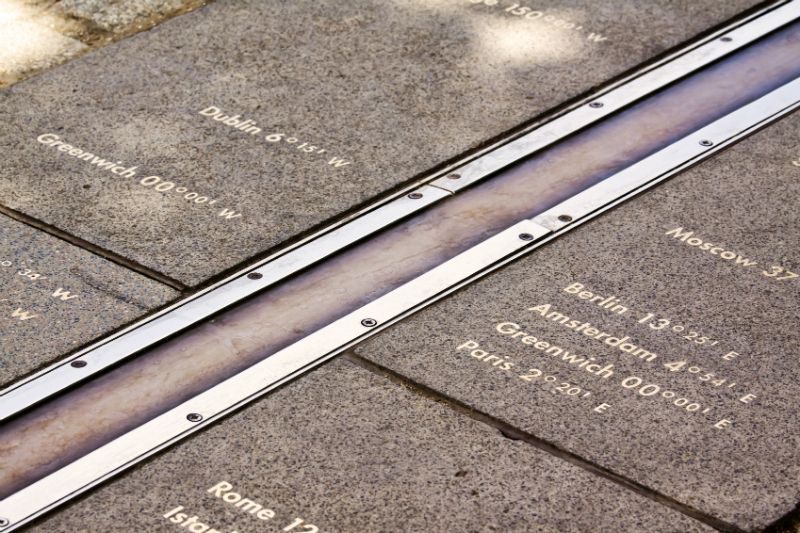 Arago Medallions
While walking around Paris you may come across a number of bronze medallions embedded in the street. These aren't just placed haphazardly; in the 19th century, astronomer François Arago worked out that the global meridian line ran through Paris. At the time, it was widely accepted that this was the one dividing line. However, in 1884 at a convention to decide where the one true line ran, Greenwich in London was victorious. The medallions still serve as reminders of the time when Paris ruled the meridian. Running from the north to the south of the city, they were designed by Dutch artist Jan Dibbets.