Walking the beautiful island of Crete
Crete is a Greek island that might be better known to most for its sandy white beaches and boisterous nightlife than for its beautiful scenery. Holidays in Crete are typically relaxing affairs – but that doesn't mean there aren't plenty of beautiful hikes to be tackled along the way. This is the perfect destination to pull on your walking boots and see some of the island on foot, whether it's gorge walking, coastal walks or trekking in the White Mountains that tickles your fancy.
You might find the mid-summer heat too much for physical exertion so, to make the most of the walking opportunities, try and book your holidays to Crete in late spring or early autumn.
If you're really adventurous, you could buy some maps and take off into the Cretan interior but most walkers find it helpful to hire a guide; not only can maps of Crete be out of date and inaccurate, your guide will be able to advise about the best routes for your fitness level and find you walks conveniently near your hotel, often tailoring day itineraries to meet your needs.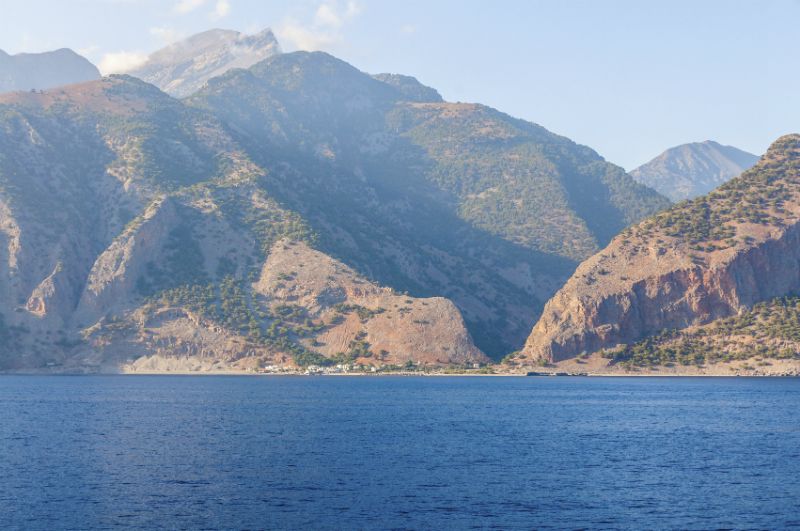 The White Mountains
Lefka Ori, or the White Mountains, is the largest mountain range in Crete, boasting several peaks that measure more than 2,000 metres. You'll find them in the west of Crete, and their name arises from the fact that they often have a covering of snow for much of the year – not really what springs to mind when you think of the Greek islands!
Many of the walks in the area are challenging and recommended only if you are in good physical health and have a reasonable level of experience, along with  the correct equipment. The White Mountains form one of the most beautiful and rugged parts of the island of Crete. There are rare birds of prey to be spotted and wild mountain goats may also make an appearance.
The walk from Omalos to the Gingilos summit is relatively easy and follows a well defined path. It stays cool even for walking through the summer months and offers views of the sea on both sides of the island at the top. For more of a challenge, try the walk from Agios Ioannis to the summit of Zaranokefala – widely considered to be one of Crete's most stunning routes.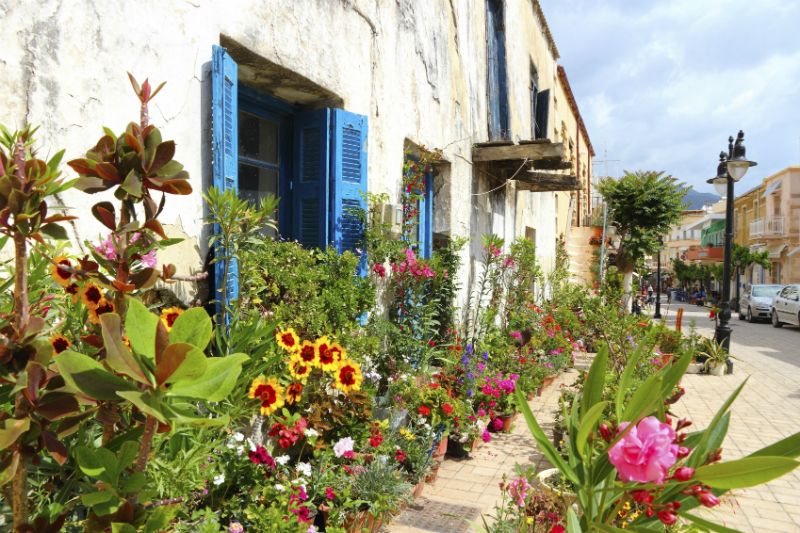 Coastal walks
The coast is what the island is perhaps most famous for. Package holidays to Crete capitalise on the gorgeous beaches that line its coast, enabling holidaymakers from all over the world to kick back and relax.
The same features make the coastline a beautiful place to hike along, and the southern coast of Crete remains largely wild and untamed, making it a stunning walking  destination. As well as the spectacular views that one might expect, your walk could also bring you across deserted beaches, chapels and archaeologic sites – a great way to escape the crowds.
Paleochora to Sougia is an easy walk that passes by the ancient site of Lissos. But beware: there isn't much shade, so it isn't a walk for the middle of the day or the height of summer. Meanwhile, the walk from Omalos to Koustogerako and Sougia passes through forests and is high enough to stay cool for much of the year.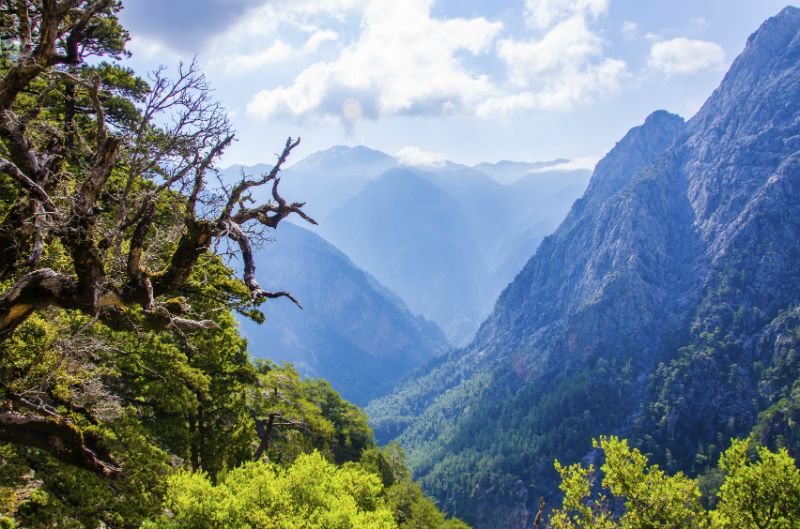 Gorge walking
Crete is peppered with gorges which cut deep into the heart of the mountains and emerge at the sea. Walking a gorge is an awe-inspiring experience you're sure to remember long after you've returned from your Crete holidays. Every one of Crete's gorges is different, presenting different levels of physical challenge.
The gorge of Samaria is Crete's most famous gorge and it's a very safe, easy walk, albeit a little crowded at times. You can easily organise a tour or tackle it alone, but you might find one of the less popular gorges is a more rewarding experience. For example, the gorge of Aradena is a lot less popular than the gorge of Samaria, as well as being a steeper and more difficult walk where you can feel at one with nature.
Whichever type of walk you choose, active holidays to Crete are one of the best ways to take in all that this island has to offer; from its scenic beauty and beaches to its ancient history and religious heritage.