A retirement with a bang!
Riding elephants through the jungle, being propositioned on a tuk-tuk and crossing the River Kwai by train – it was all in an action packed holiday for Maureen Granger.
It was a journey that Maureen had been thinking of doing for many years. So following her retirement in September 2012, the grandmother of three decided it was now or never and booked a trip to see her cousins in Australia. And as it was a long haul-flight, the 62-year-old decided to push the boat out, adding a stopover in Thailand to sample the sights and sounds of this exotic country through an organised tour.
Maureen, from East Lothian, Scotland, told Staysure: "I've got relatives in Australia and I've always said when I retire, I was going to visit them. But if I leave it any later, there's going to be no one left to visit as they are all older than me."
Highlights for Maureen included an elephant safari through Chiang Mai, crossing the famous bridge over the River Kwai by train and walking through the Hellfire Pass. The latter, a section of railway in Thailand built with forced labour during World War 2, is so called because the sight of emaciated prisoners labouring under torchlight during the night was said to resemble a scene from hell.

"The elephant safari lasted about an hour and a half and was something I've always wanted to do, as I love elephants," explained Maureen. "I had a driver on the front who was tempting the elephant with bananas to move forward – it was a lot of fun."
The educational psychologist, who now works part time, also saw a number of amazing Buddha statues and
temples during her trip. While on her tour the grandmother of three was also propositioned by a local while on a tuk-tuk, taxi.
She explained: "The downside, or maybe a slight upside at the age of 60, was the scam tuk-tuk in Bangkok, where as well as the unsolicited jewellery shop tour I was also propositioned! It was hilarious. Fortunately it was daylight and I was able to say 'no thanks' and escape unscathed!"
Maureen's favourite memories in Australia include standing in front of the Sydney Harbour Bridge, touring the city's Opera House and snorkelling in the Great Barrier Reef.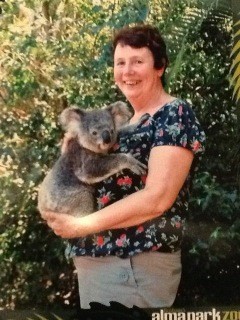 "The snorkelling was the biggest highlight of my trip," said Maureen. "Especially as water confidence is not a great strength of mine. For around 80 per cent of the trip I was able to forget the terror and appreciate this once in a lifetime experience. It was amazing.
"I rounded off my trip in Queensland, meeting the relatives and spending Christmas and New Year with them all. I was made so welcome and felt like visiting royalty! Then I was able to re-live the travels by putting together a photo book to amaze the folks back home."
Regarding her Staysure Annual Multi-Trip policy that she purchased to do the trip of a lifetime, Maureen said it was "good value for money" and had everything she wanted. As for her future adventures, Maureen has been bitten by the travel bug and now plans to visit Atlanta, New Zealand, Dubai and Canada.
She added: "You've got to do it when you're my age as you might not be fit enough later on in your retirement. So you've just got to get on and do it."
Win a £100 Marks & Spencer voucher*
Staysure customers go on some truly amazing adventures. From gallivanting around the Galápagos and trekking across the desert in Jordan, to volunteering after natural disasters and jetting off to Hawaii to participate in a singing contest, you'll find them all on our Real Lives feature.
So if you have an exciting story about your recent trip away to, why not let us know? We'd love to hear about it!
For every story we receive, we'll enter you into our monthly prize draw to win a £100 Marks & Spencer voucher.*