Visiting family in the Mile-High City
Staysure customer Sheila Hockenhull visited her family in Denver in the USA for three weeks thanks to one of our policies – despite believing she was too old to get travel insurance.
At the age of 79, Sheila is always relieved to get a travel insurance policy, as she believes that age is not on her side. So the globetrotting grandmother of three was pleasantly surprised after Staysure insured her for a trip to Denver to see her daughter, her American son in law and Sheila's grandson Cameron.
The former university housing manager who lives in Cranfield, Bedfordshire, fell in love with the colourful city and admits she would live there if it was possible.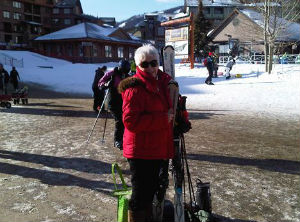 "We went up into the mountains and it was absolutely fabulous," said Scottish born Sheila. "They call it the Mile-High City, but the problem is at my age the air is so thin you're like Puffing Billy at the top. There is scenery like you will see nowhere else and I'm Scottish by birth so that's saying something! People are really friendly there too. I had a lot of people saying they like my accent and asking me where I was from. They are really friendly and hospitable."
During her trip Sheila went to the theatre, ate out in lots of restaurants, went shopping and got to see her 14-year-old grandson sing in the Denver Children's Chorale alongside the local Philharmonic Orchestra.
She said: "My age is against me and I take medication for my high blood pressure. So I can see why insurance companies don't like to insure older people.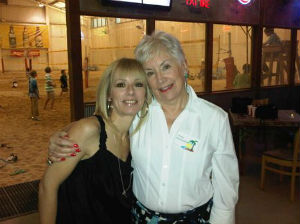 "I wouldn't take risks with my health and I wouldn't fly if I did not think I was well enough. I made up my mind that I wouldn't be able to get insurance before this trip. So it was a surprise when I found out I could get cover.
"The price was very good. It was so easy and the staff were lovely to deal with. I do know lots of companies don't insure people over 65. But nowadays there's so many people that are fit, active and healthy over this age.
"I recommended Staysure to my brother's wife who has just beaten cancer and wanted to go on holiday to Spain. She tried lots of insurance companies and nobody would touch her with a barge pole. Staysure was the only company who would insure her, so she was very happy."
As for her future plans, Sheila hopes to return to Denver soon to see her family again for a long trip. But that's after a cruise to see the sights and sounds of Norway first, thanks to her Annual Multi-Trip insurance policy with Staysure.
Win a £100 Marks & Spencer voucher*
Staysure customers go on some truly amazing adventures. From gallivanting around the Galápagos and trekking across the desert in Jordan, to volunteering after natural disasters and jetting off to Hawaii to participate in a singing contest, you'll find them all on our Real Lives feature.
So if you have an exciting story about your recent trip away to, why not let us know? We'd love to hear about it!
For every story we receive, we'll enter you into our monthly prize draw to win a £100 Marks & Spencer voucher.*