Sample the street food in Hong Kong
Hong Kong's street food sizzles and simmers, sending flumes of steam and curious smells into the city's neighbourhoods.
The ubiquitous dai pai dongs, street food stalls, bring aromas and atmosphere to the city, inundating visitors with flavours and experiences on their Hong Kong holiday. For the British, some of the street food possibly slips into the category of 'weird and wonderful'; dishes such as pig intestine noodles and stinky tofu are perhaps for the culinary brave. However, there are thousands of distinct creations to try. Here's a quick guide of what to eat and where.
Iconic street food in Hong Kong
Sensual, sublime, sumptuous… sampling the street food of Hong Kong is all about experimenting with local favourites and unusual treats. Here are 11 to try: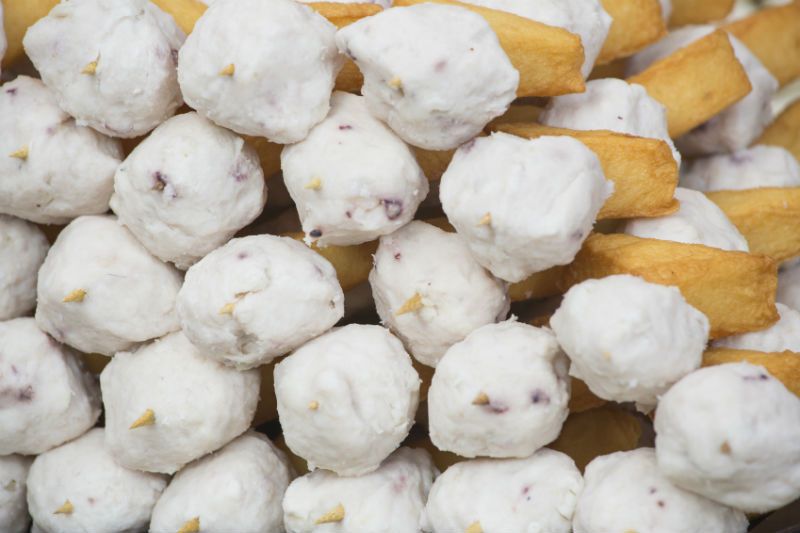 Five classic dishes for an atmospheric evening:
Fish Balls – the iconic snack on a holiday to Hong Kong, these are deep-fried corn starch and fish balls coated in sauce.
Egg Custard Waffle – sold everywhere, this sweet egg waffle makes the perfect snack while you're walking along the Avenue of Stars or enjoying a view of the Hong Kong skyline.
XO Sauce – arguably the Hong Kong must-try, this spicy concoction of fish, garlic and onions is poured over many street food dishes, including dim sum and fried rice.
Pineapple Bun – just like a doughnut and just as sweet, with an outer crust that resembles pineapple. Look out for these stuffed with barbecue meat.
Meat on Sticks – an omnipresent snack, a slice of meat, boiled, fried, roasted and often smothered in spicy sauce.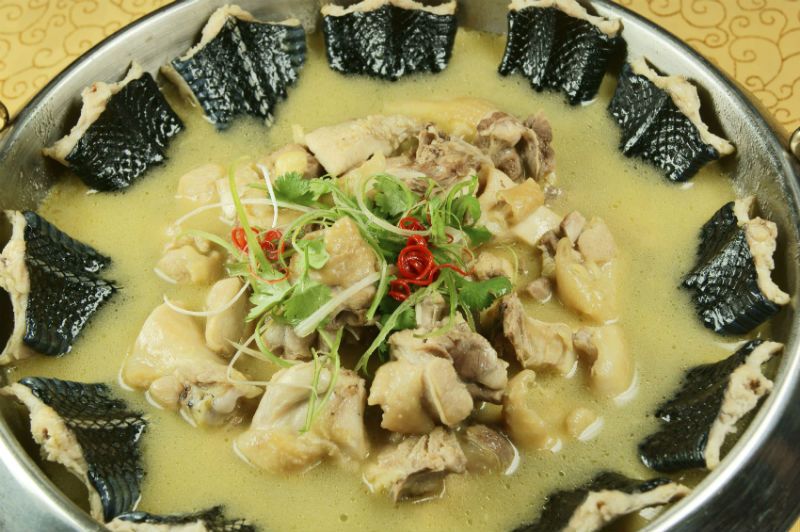 Six unusual concoctions for fearless eaters:
Snake Soup – a delicacy believed to cure colds, this broth of sliced snake and mushrooms tastes more appealing than it sounds.
Eel – surprisingly sweet, eel comes in various guises, including skewered on a cocktail stick. The subtle flavours are best experienced in traditional clay pot dishes.
Fried Offal – deep-fried pork intestines don't appeal to everyone, but Hong Kong's version is both crispy and tender. Plus, they push you up the coolness scale in the eyes of locals.
Dragon Beard Candy – a classic Chinese dessert of sugary strands wrapped around peanuts and coconut.
Black Sesame Tong Yuen – thick rice balls filled with red bean paste and rolled in chopped nuts, a treat that the locals enjoy for breakfast or dessert.
Stinky Tofu – yes, it smells really bad. So smear the fermented bean curd in sweet chilli sauce, pinch your nose, and sample the ultimate street food in Hong Kong.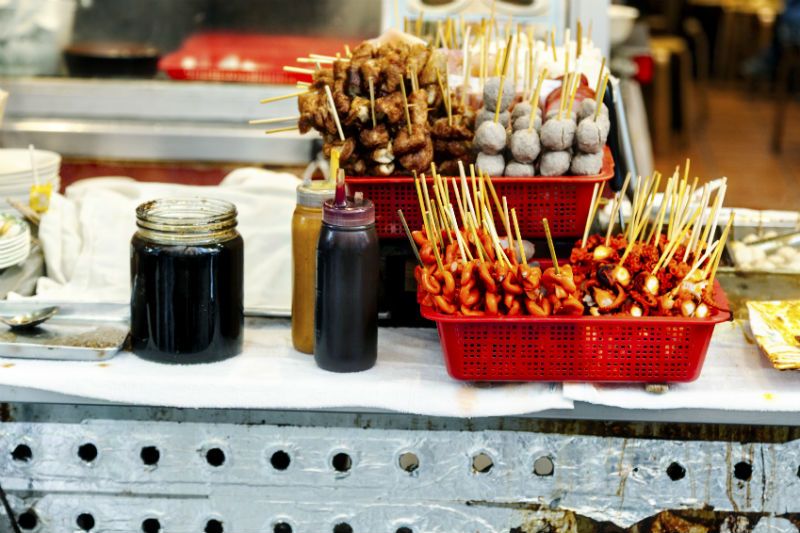 Where to eat street food on a holiday to Hong Kong
All across the city you'll find bustling street food stalls, usually with plastic tables outside and menus that prefer colourful pictures over Cantonese symbols. These are all known as dai pai dongs, although they really vary in their offerings. Some are large and organised, providing big picture menus and displaying their pre-cooked dishes. English generally isn't spoken, but pointing at whatever looks best always works. Others are small stands, focusing on a cheap dish like tofu, fish balls, or meat on a skewer. Then there are those specialising in seafood, exotic vegetables or hot pot.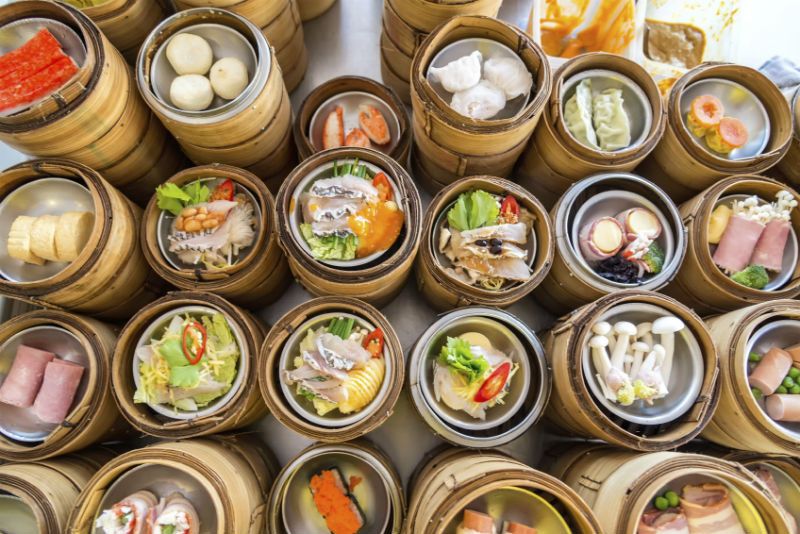 Where to find the best dai pai dongs
A few Hong Kong streets are famed for their street food, emanating the weird sights and funky smells of the city and its food. Graham Street is the best option in the heart of Central, with seemingly hundreds of potential dai pai dongs. Hau Fook Street is excellent for sampling a wide and wonderful range of food. Causeway Bay is more tourist focused so the staff are likely to speak English, although there is limited seating space.
Connected to Temple Street Markets, the dai pai dongs on Temple Street are wonderfully atmospheric, making them great for a night time feast while people watching.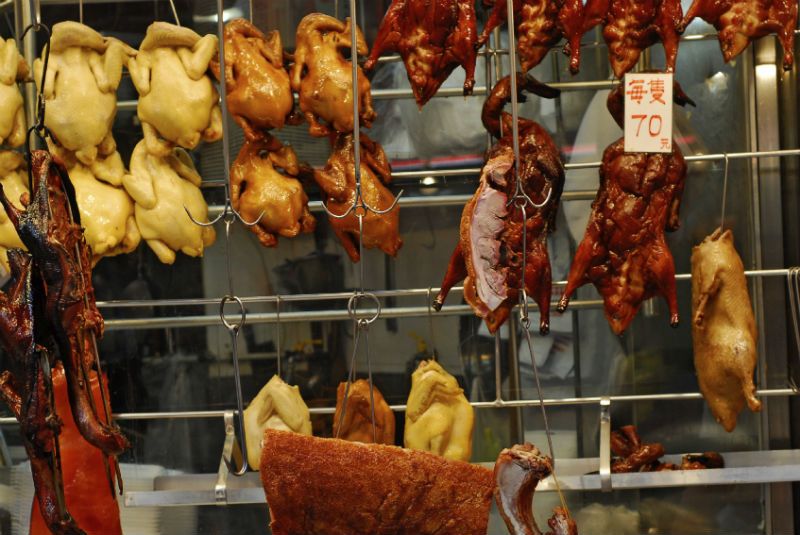 There are so many! How to choose a dai pai dong
You would need a five-year Hong Kong holiday to sample the thousands of dai pai dongs. Some don't have names and many merge into one huge street restaurant. The general rule is to look for a dai pai dongs that's busy with locals. If there's a queue and most tables are taken, you've probably found a great place for street food in Hong Kong.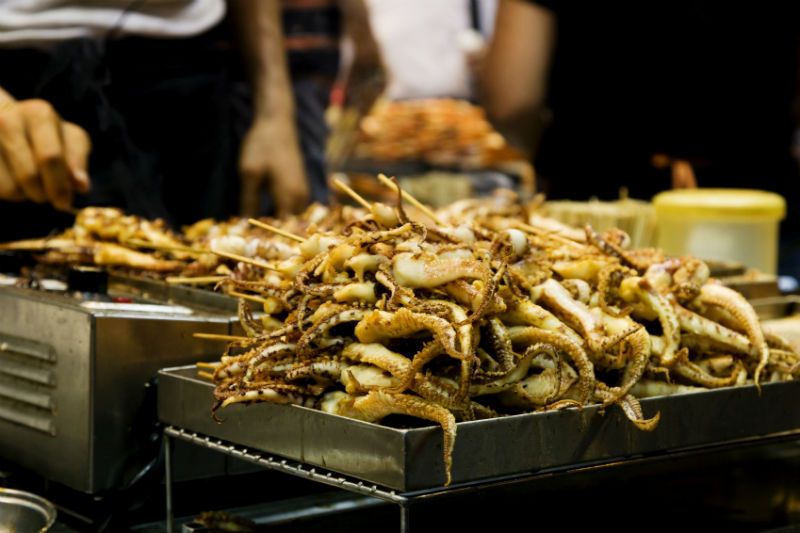 Tips for eating safely on a Hong Kong holiday
Not all British stomachs can cope with street food in Hong Kong. Much of the food is left out in the open through the evening. The golden rule for eating safely is ensuring the food is piping hot when it's served. Quiet dai pai dongs have a slower turnover so the food will have been simmering for longer, another reason to follow the locals to the busy ambient stalls. Street food in Hong Kong isn't always just refried. If the dai pai dongs sound a little too challenging for the stomach, stick to the specialist hot pot and seafood restaurants where the food is freshly cooked to order.