If you asked a wheelchair user about how they'd describe the experience of flying they might just say that it was an "on a wing and a prayer" kind of event. Some of the more optimistic and intrepid might class it as an adventure, whilst many others might be more inclined to conclude that they'd just been through a stress-inducing nightmare.
Belfast to Exeter by air and wheelchair
Desmond Lorimer, a former London publishing production editor who has returned to his native Northern Ireland, recalls his experience of catching a flight from Belfast to Exeter to visit family. At the time Desmond was in a wheelchair as the result of leg amputation. This is Desmond's account of his journey: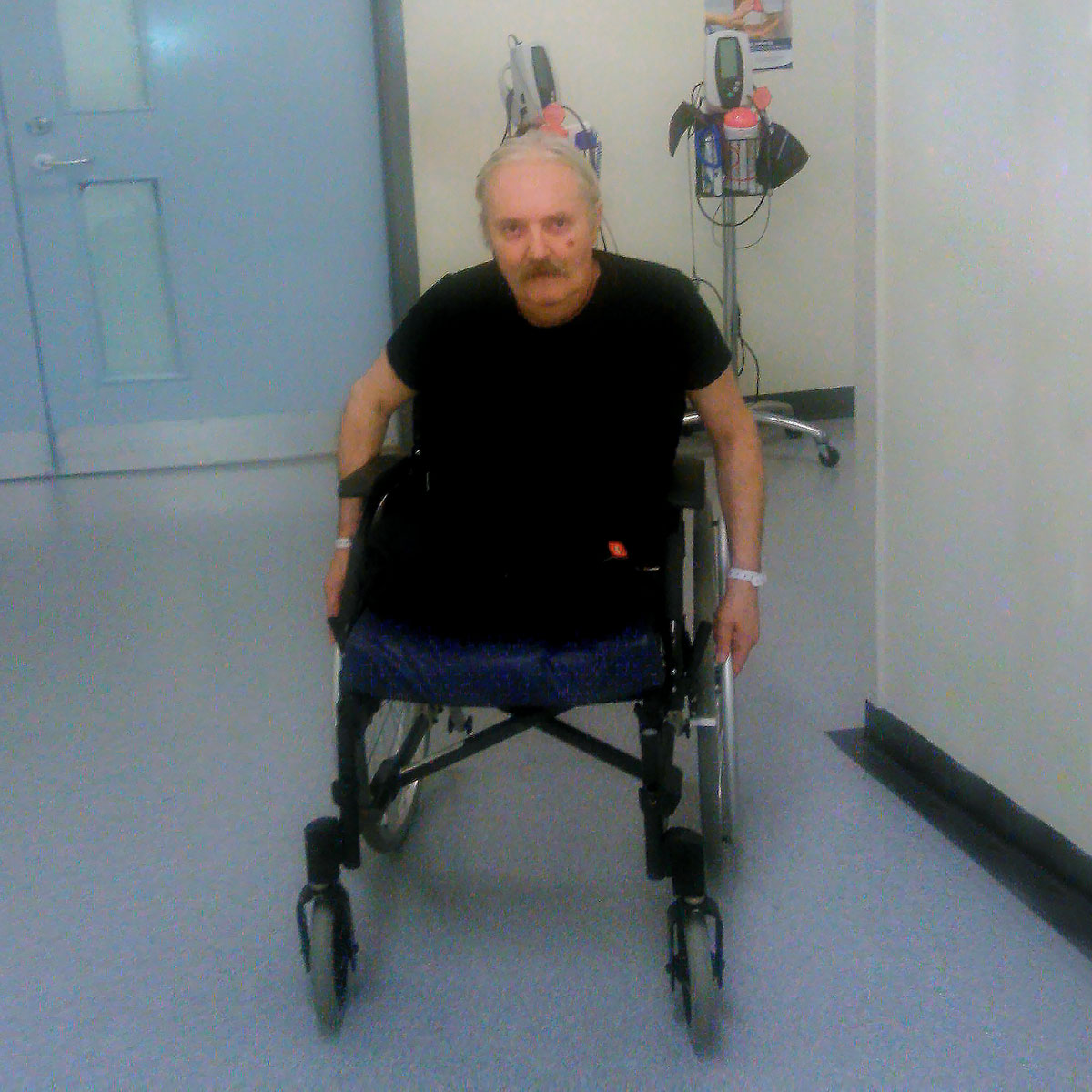 "Travelling by air can be a daunting task at the best of times, multiply this by 10 to 20 times if you are disabled, by yourself and in a wheelchair. The more disabled you are the more problems you can face. 
"My first experience of air travel in a wheelchair was in 2014; I had a leg amputated the previous year. I was flying from George Best Airport, Belfast to Exeter. Most airlines and airports require 48-hours' notice for wheelchair users before you intend to travel. Insurance was not a problem at that time. At Belfast it would have been a problem getting to the terminal building, as it would have meant me with grip bag on lap—well, half a lap—trying to make it inside. Luckily, I knew the taxi driver who took me to the airport and he wheeled me in.  Once I'd made myself known, I was fast tracked to security after which an airport employee wheeled me to the departure lounge where I waited until the flight was called. Again an airport employee wheeled me outside to the plane where I was put on what could be described as half a portacabin, which was raised to the back door of the plane, and I was wheeled inside. I was first on, and last off. Airlines carry an ultra-thin wheelchair for use on the plane, so I transferred to that.
"It was more or less the same routine on the return journey. There are no set rules for wheelchair users: just be aware of your own capabilities and use your common sense. Airport staff will go out of their way to help, just ask them. Since that time my situation has changed and air travel seems further away than ever. I've had my other leg amputated and have had a stroke thrown in for good measure."
Desmond's story shows that wheelchair users are largely dependent on the kindness of strangers, especially when travelling alone, and it is good to know that airport staff will generally go out of their way to be helpful.
Frank Gardner reporting from Cambodia
In another personal story, BBC correspondent Frank Gardner recalls the tribulations of flying from Cambodia's Phnom Penh Airport in a wheelchair. Frank is a foreign correspondent and he was left paralysed after being shot during a terrorist attack in 2004. On this particular journey the co-pilot had to give him a piggyback on to the plane during a thunder storm, and as Frank says: "I realised you may have to leave your dignity at the door," if you want to travel around the world in a wheelchair.  Of course, the more exotic the destination, the more issues you may face, but Frank concludes that discovering what you need to be comfortable and relaying your needs clearly to airport staff is a major part of the travel strategy.
Learn the Disabled Air Travel Rules
The UK Government's Transport if you're disabled information page advises UK wheelchair-bound and limited mobility travellers of their air travel rights. As Desmond said, you need to give the airline 48-hours' notice if you'll need help with your disability. It also points out that each airline and airport has its own provisions for disabled travellers, but, there are certain rights they must comply with, such as: