Adventure in Corsica's mountains
Mountains might not immediately spring to mind when thinking of sunny holidays in Corsica. But this beautiful isle boasts numerous mighty summits, about 50 of which reach heights of over 2,000 metres. So if you're a serious mountain trekker, climber or simply a nature lover grab you walking boots: Corsica offers endless opportunities to explore and enjoy.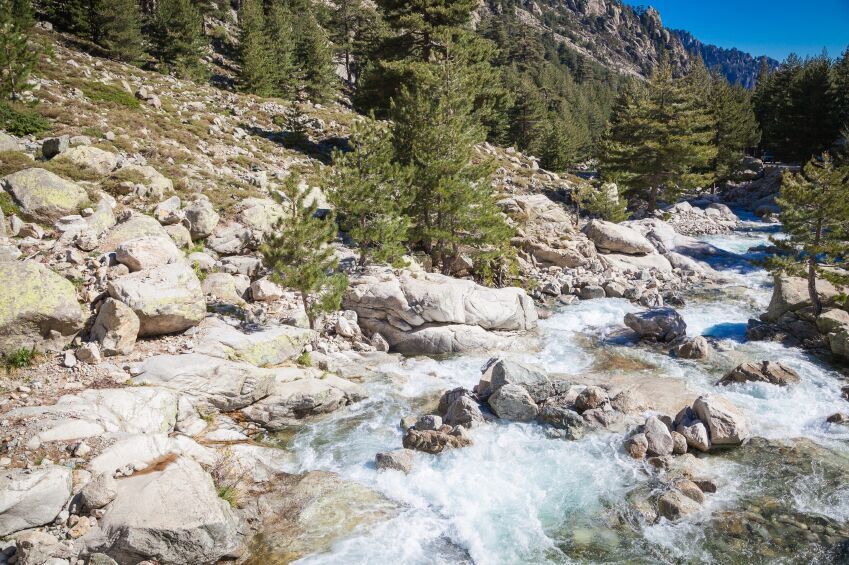 Hiking
With its granite mountains, gorges, rushing rivers, ancient Genoese bridges, dazzling seascapes and a UNESCO World Heritage site in the Gulf of Porto, Corsica captivates strollers and serious hikers alike.
Monte Cinto, Corsica's highest mountain at 2,710 metres, along with other giants like Monte Rotondo, Monte d'Oro and Monte Renoso are connected by the extensive Corsican hiking trail (GR20, or Grandes Randonnées 20), which is famed as one of Europe's most challenging trails. This runs from the northwest to the southeast, effectively cutting the island in two. If you have the time and energy, you could tackle the entire 200 kilometre trail in around 15 days.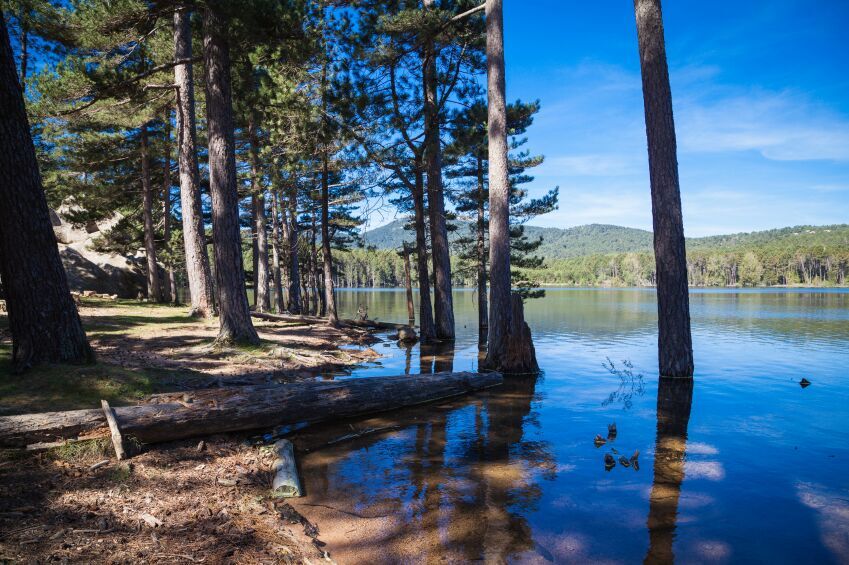 For independent walkers looking for more gentle one day or half day walks, there's plenty too but bear in mind that hiking in Corsica means negotiating the maquis – wild bushes of rockroses, gorse, lavender, rosemary and heather. While it might look and smell gorgeous, this undergrowth is dense and often hard to navigate, making some of the trails may be strenuous for novice hikers.
A quick online search brings up countless walking holidays in Corsica; however, if you are looking to join a guided trek while you're there, try the Office National des Forêts (tel 04 95 23 78 21) which offers very reasonably priced guided walks in the north, traversing the forests of Aitone and Bonifatu and in the south, through Chiavari and Bavella.
If your legs let you down a little, a train trip could break up your walking day nicely and is a great opportunity to see otherwise inaccessible scenery along the way. Chemins de Fer Corses offer a combined train journey and walk through the Forest of Vizzavona (times and further information can be found at the local stations).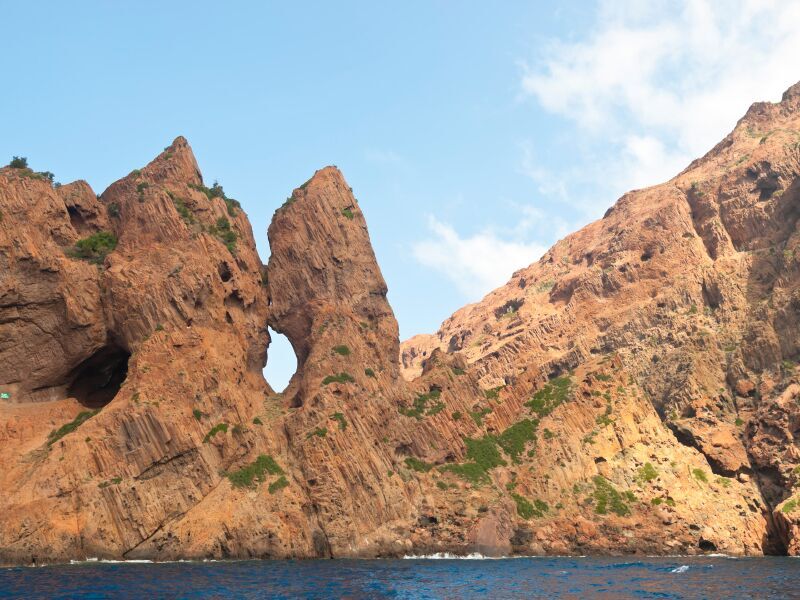 Climbing
Corsica is rock climbers' paradise thanks to an abundance of beautiful bolted rock, including coarse weathered granite, sandstone and limestone. What's more, the island lays claim to more unclimbed rock than anywhere else in Europe – an impressive statement – and you'll find climbing opportunities everywhere, from single pitch routes to multi-pitch routes of up to 600 metres long.
Some of the best rock climbing in Corsica can be found around Bastia and Cap Corse (bolted limestone ranging from inland crags to sea cliffs); Isula Rossa in the Balagne (a series of isolated buttresses with bolted single pitch sport routes on granite); northwest Corsica (multi-pitch routes up to 400 metres long and the Palia Orba mountain range with its dramatic, vertical faces); Corti's Gorges de la Restonica (crags for single and multi-pitch climbing routes, plus hundreds of sport routes of up to 600 metres long); Aiacciu at Gozzi (fully bolted red granite and a good mix of single and multi pitch routes of up to 300 metres long); and southern Corsica (limestone single pitch crags and granite multi pitch crags around Bavella, good for bolted sports routes).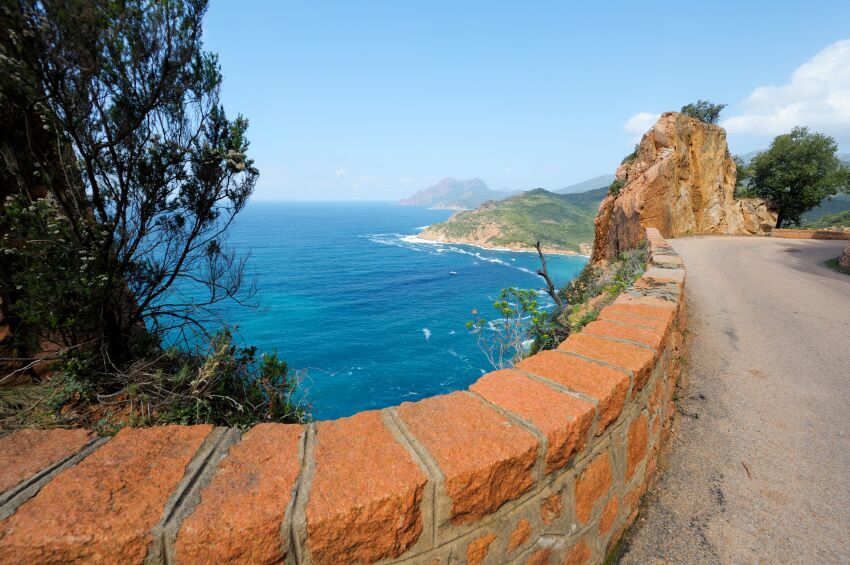 Mountain biking
Over recent years and thanks in part to the Tour de France coming to the island in 2013, the success of "cycling-tourism" has grown rapidly in Corsica.
With quiet back roads, hugely varied mountain scenery, not to mention excellent food and unique Corsican culture, this island is popular for mountain biking holidays. The climate is lovely too, enabling you to visit as early as March and as late as October without the threat of rain.
Over the past few years and thanks in part to the Tour de France coming to the island in 2013, the success of "cycling-tourism" has grown rapidly in Corsica.
Wikiloc provides maps, details and invaluable tips from fellow mountain bikers on some of the best cycling in Corsica. Alternatively, a search online brings up several companies offering guided mountain biking and cycling holidays in Corsica.