10 things to do in Johannesburg
Johannesburg's revamped city centre has brought an injection of new energy and creativity to areas such as Braamfontein and Newtown with theatres, museums, restaurants and cafes all giving the city an exciting new vibe. The eastern fringes of the Inner City have perhaps seen the most change and the neighbourhood of Maboneng is now as trendy as they come and regarded as among the most successful urban-renewal projects in the world.
So what should you see and do to make the most of your trip to Johannesburg?  We've rounded up some of the most interesting things the city has to offer: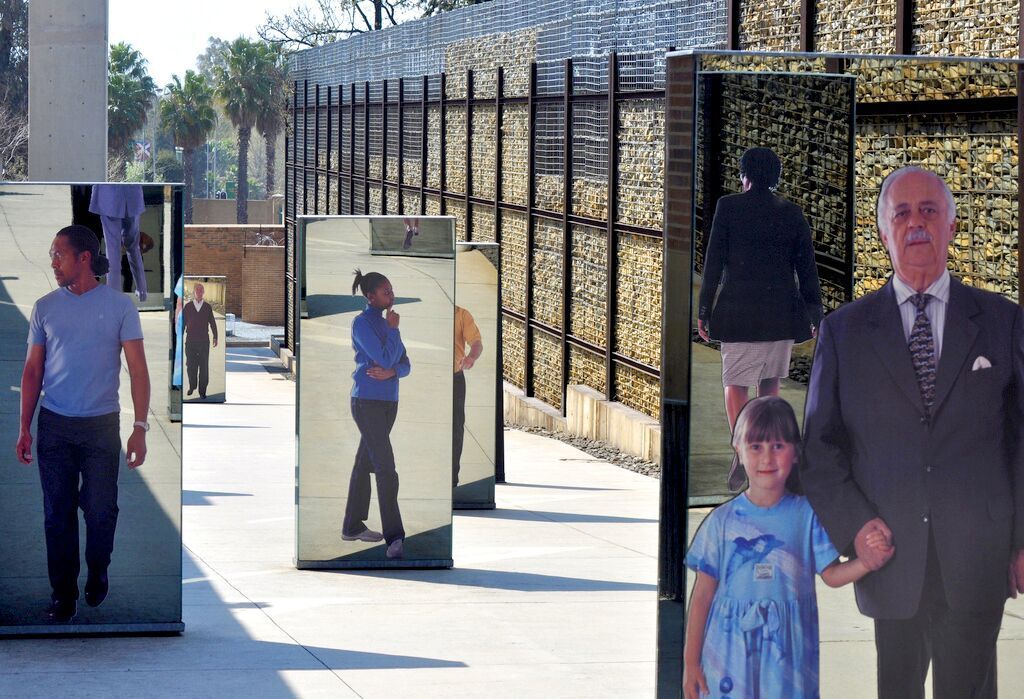 1. The Apartheid Museum
A must-see, this museum displays poignant film, audio and text exhibits to bring you an insight into apartheid system in South Africa. Through several inspiring stories of past activists and government opponents you will learn of the country's struggle for democracy.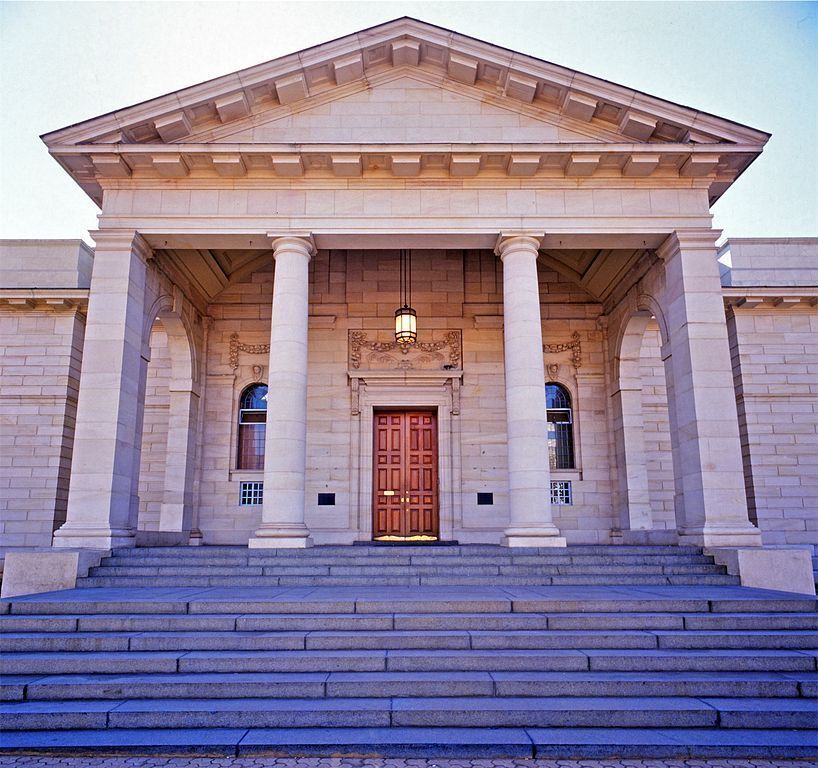 2. Johannesburg Art Gallery (JAG)
Head to the heart of the business district with plenty of time to view the largest gallery in Africa with over 9,000 works of art displayed over 15 exhibition halls. The JAG rotates its enormous collection of 17th and 18th century European paintings (works from Picasso, Monet, Battiss, Moore, Rodin and many others hang here) alongside works by leading South African painters and several traditional African objects.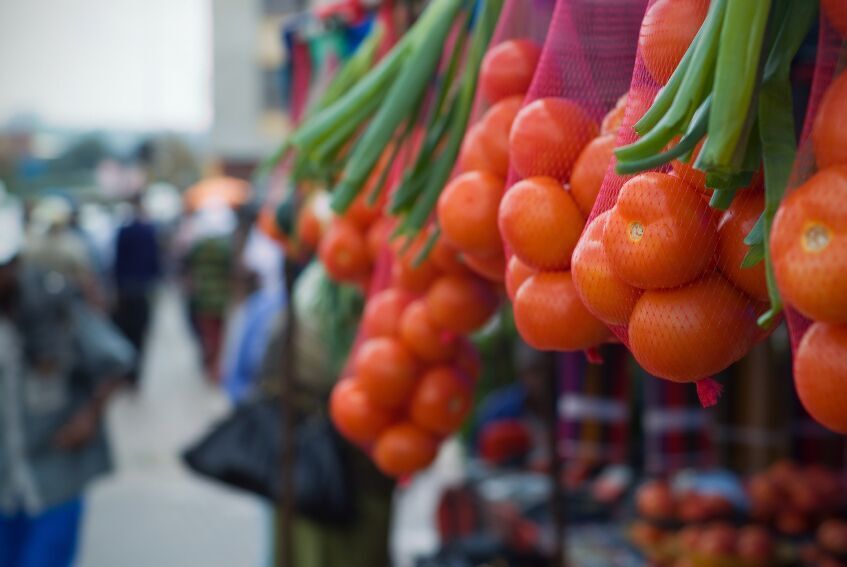 3. Neighbourgoods Market
Cape Town's wondrous community market is housed in Braamfontein's modernist building which boasts a spectacular 15-storey mural painted by the famous artist, Eduardo Villa. Open every Saturday from 9am to 3pm, the brick warehouse fills with shoppers seeking artisan treasures and specialty foods. There's no shortage of places to stop at for a hearty brunch, a frothy coffee or a beer as you live and breathe the energy of this new pioneering hub creativity.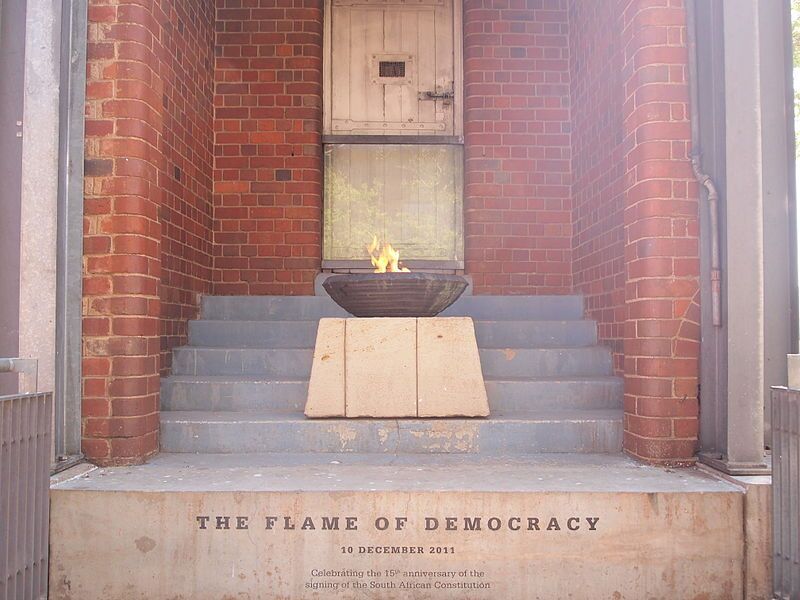 4. Constitution Hill
Constitution Hill is one of Johannesburg's most important attractions, especially if you are interested in the story of modern South Africa. This is the site of South Africa's new Constitutional Court which was built within the ramparts of the Old Fort, dating back to 1892. The modern court structure incorporates parts of the old prison walls, dotted with large windows that enable you to watch the proceedings. Constitution Hill was once a notorious prison where many of the country's highest profile political activists were held, including Mohandas (Mahatma) Gandhi and Nelson Mandela.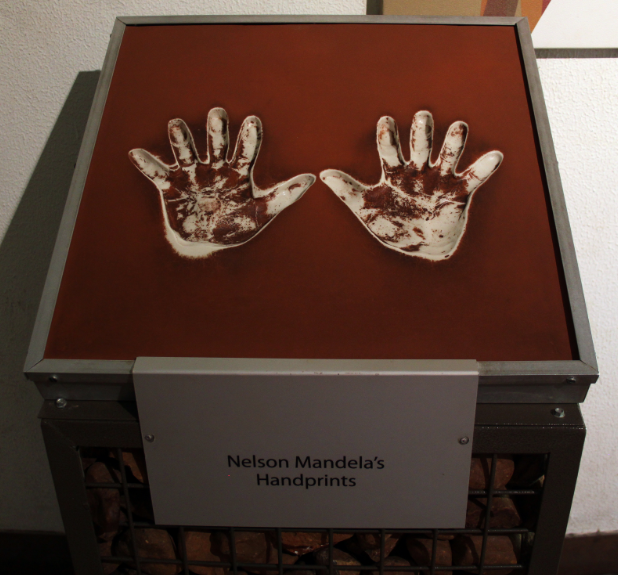 5. The Cradle of Humankind
For a fascinating look at the bones of our ancient ancestors, don't miss this amazing complex of more than three dozen limestone, fossil-laden caves. Now an impressive World Heritage Site northwest of Johannesburg, The Cradle of Humankind houses around 40 per cent of the world's human fossils, so you can marvel at a beautifully preserved record of the stages of human evolution over the past 4 million years.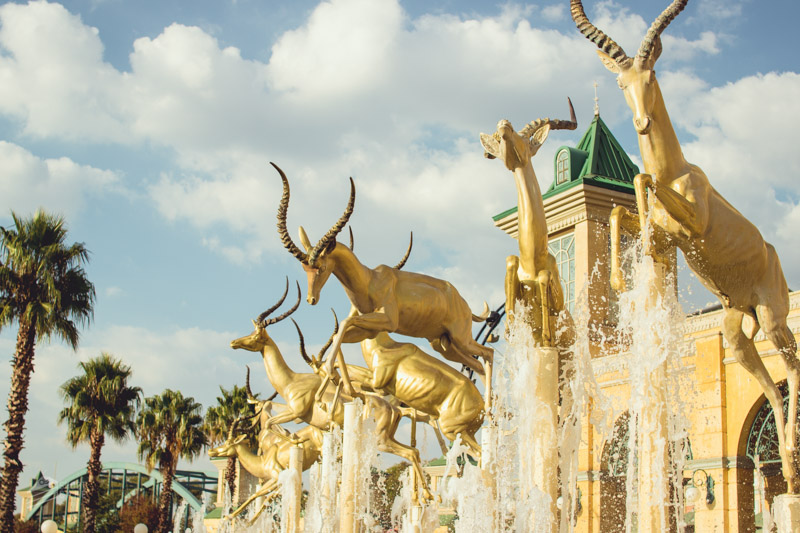 6. Gold Reef City Theme Park and Casino
There's plenty on offer in this brilliant theme park. Gold Reef City's gold rush museums and shops are designed to simulate downtown Johannesburg circa 1890 and sit under the biggest rollercoaster in the southern hemisphere. If you prefer to keep your feet on the ground, there's a 60-table casino here, as well as the Globe Theatre and the Lyric Theatre to keep you entertained.
Underneath the theme-park lies a real goldmine that operated between 1887 and 1971. Tours take you down a 200 metre long shaft where gold miners once toiled. A gold bar is poured here once a day and legend has it that anyone who is able to pick it up with one hand can take it home with them!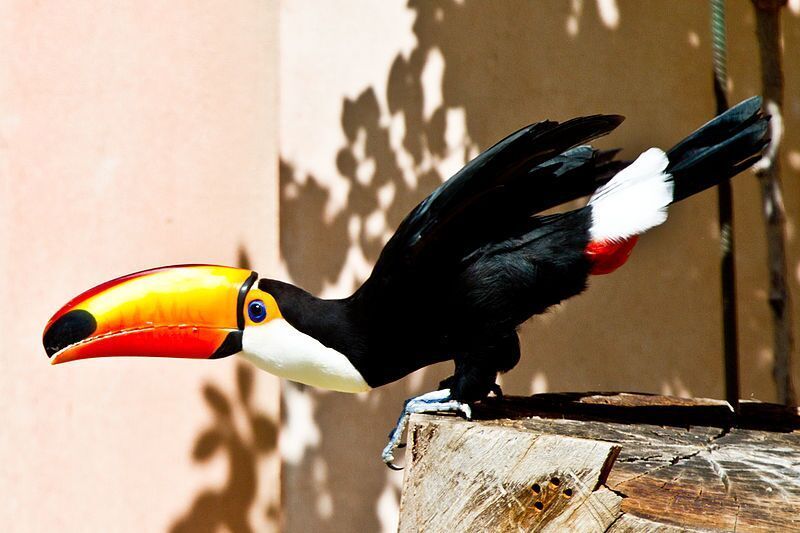 7. Montecasino Bird Garden
For a great family day out in Johannesburg, head for Montecasino's Bird Garden. The aviary houses over sixty bird species and you can feed the lorikeets on your way out – that is if you don't mind them landing on your head and walking up the back of your neck. You'll also spot many other animals from all over the globe, including frogs, sloths, lemurs, antelope and the longest snake in the world.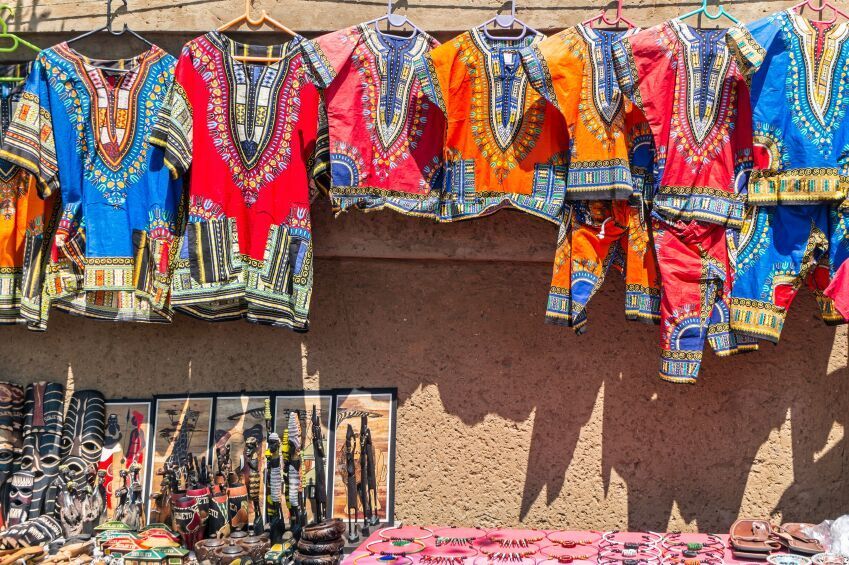 8. Soweto
Soweto (also known as South Western Townships) was home to Nelson Mandela before his imprisonment.
This labyrinth of tiny houses were once home to goldminers but nowadays it's a lively, characterful district housing about one million people. Visit with a tour guide who will be able to show you the historical hotspots and really capture the history and character of the place, your guide might also arrange an evening trip to the shebeens (local pubs) of Soweto.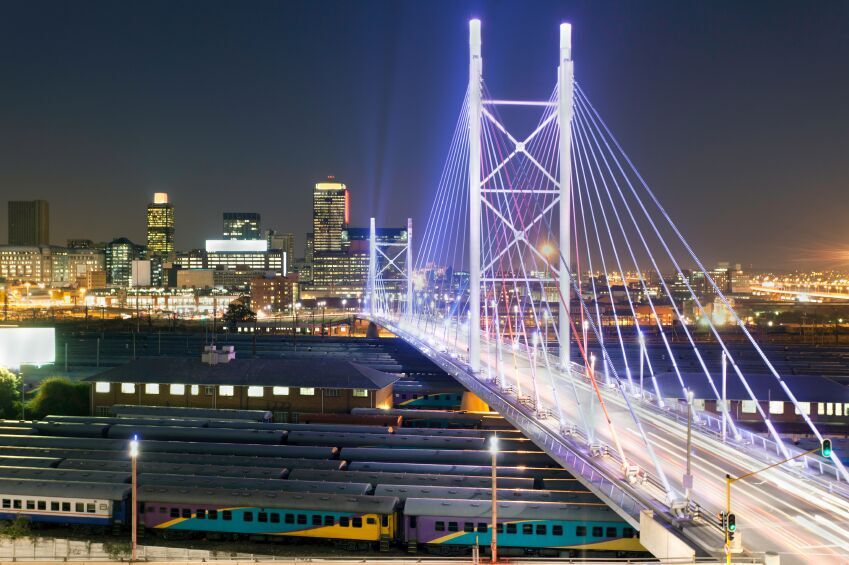 9. Newtown
Newtown is an interesting, culturally rich area  – don't miss: Mary Fitzgerald Square, named after Mary "Pickhandle" Fitzgerald, the first female trade unionist in the country; Nelson Mandela Bridge; Museum Africa housing the Bensusan Museum with its photography library; the Museum of South African Rock Art; the Bernberg Museum of Fashion, South Africa's first post-apartheid museum; the Market Theatre; Oriental Plaza, an excellent place to enjoy Indian food or buy fabric and clothing at discount prices and the South African Breweries' (SAB) World of Beer.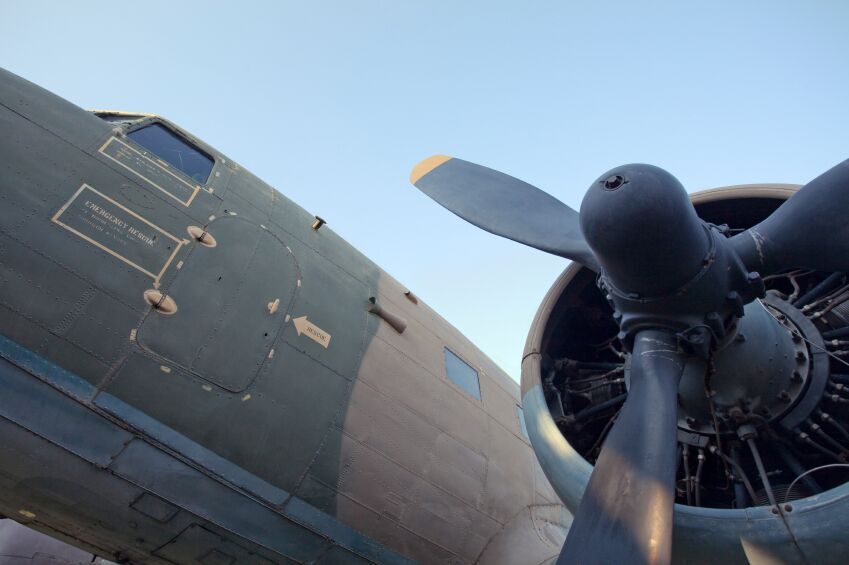 10. South African Museum of Military History
Ideal for military enthusiasts, this small museum covers most periods and armaments of South Africa's military history and it pays homage to all South Africans who have died in conflict. It features uniforms, artillery pieces, tanks, aircraft as well as a military submarine and armoured personnel carriers.