Lancelot 'Capability' Brown's 300th anniversary
Northumberland-born Lancelot 'Capability' Brown is widely regarded as England's greatest landscape gardener and this year celebrates the 300th anniversary of his birth. Famous for natural rolling hills, curving lakes, snaking rivers and majestic trees, his work is still prominent on the lands surrounding many of the great houses and estates throughout the UK.
A brief biography
Born in Kirkhale to a chambermaid and a land agent, Brown was educated at a local village school in Cambo before taking work as a head gardener's apprentice. A move to Buckinghamshire in 1739 soon led to employment at Stowe House in 1741 and his first position of significance – in the role as head gardener which lasted 10 years. It was here that Brown worked with William Kent, a man who inspired much of his later work.
In 1751, Brown made the decision to work independently, quickly becoming very fashionable among the aristocracy.
Over a 32-year career, Lancelot Brown was adorned with the moniker 'Capability' because he often spoke of country estates as having a great 'capability' for improvement.
Five famous gardens and anniversary events
Responsible for at least 170 gardens across Britain, many of which survived a significant dip in the popularity of their creator, Brown's work is still readily enjoyed. Here are five of his more famous landscapes, all hosting tercentenary events, well worth a visit in this anniversary year.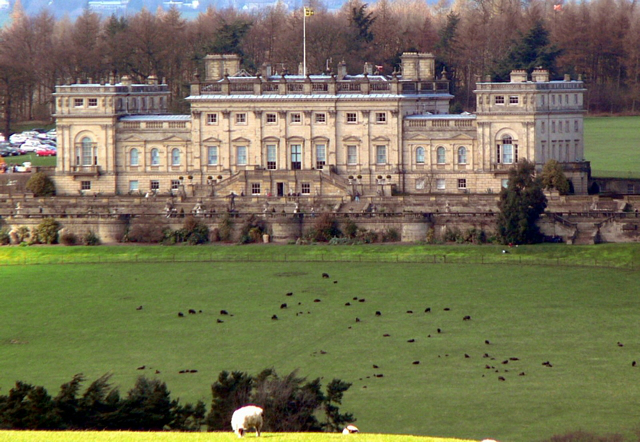 Harewood House
Edwin Lascelles inherited vast sums of money in 1753 and immediately set about constructing Harewood House, recruiting the services of only the finest architects and designers of the time. Brown, was of course among them.
Brown's plans were accepted in 1775, and work finished six years later – featuring a 32-acre serpentine lake and encircling carriage drives which are still present today.
The romantic vistas were later captured by artists including JMW Turner and Victorian photographer Roger Fenton. In conjunction with the 300 year anniversary, artworks capturing Harewood will be displayed at an exhibition at the house from Friday 25 March to Sunday 30 October, open from 11am – 4pm.
The grounds and garden can be enjoyed at weekends in November – mid-March and every day from mid-March through to October, 10am-6pm.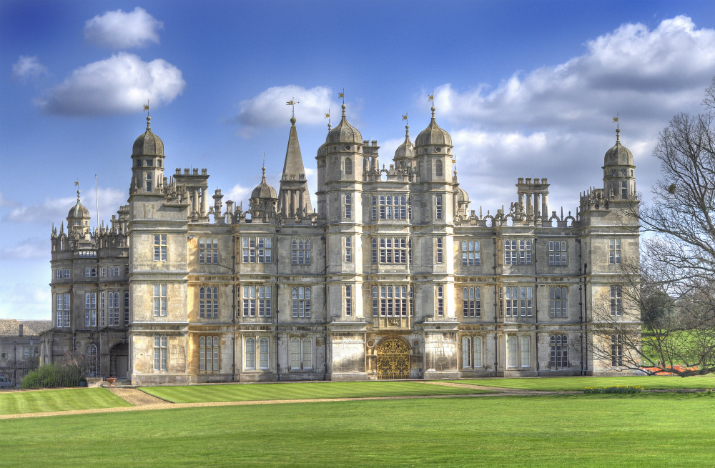 Burghley House
Built for William Cecil, Lord High Treasurer to Elizabeth I, in 1555 (construction lasted thirty years) Burghley House is still home to the Cecil family.
In 1754, Brown was brought in by Brownlow Cecil to create one of the gardener's signature parklands. Brown worked on Burghley for 24 years, his longest commission, planting oak trees digging a characteristic serpentine lake below the house.
The estate houses one of only two portraits of Brown, which it will display in the House Entrance as part of an exhibition dedicated to his life and work.
The gardens are open daily 11am-5pm, from Saturday 19th March to Sunday 31st October. The parkland around the estate is open year-round from 8am-6pm or dusk depending on which is earlier.
Blenheim Palace
Blenheim Palace was a gift from Queen Anne to John Churchill, 1st Duke of Marlborough for his victory over the French at the Battle of Blenheim, Belgium, in 1704. 60 years later Brown, then at the peak of his fame, was commissioned to re-design the land around the palace and created one of his finest pieces of work in the process.
Over 11 years he dammed the nearby River Glynne to create a huge lake, with cascades at each end, planted trees and created undulating hills with numerous viewpoints. Brown used the river to submerge the lower sections of an unwanted bridge created by the house's original, and controversial, architect Vanbrugh.
From 13th February to 2nd May a temporary exhibition will share Brown's work at Blenheim Palace through photography, drawings, equipment, costumes and stitched textile art.
The formal gardens (10am-5pm) and park (9am-6pm or dusk if earlier) are open year-round to the public.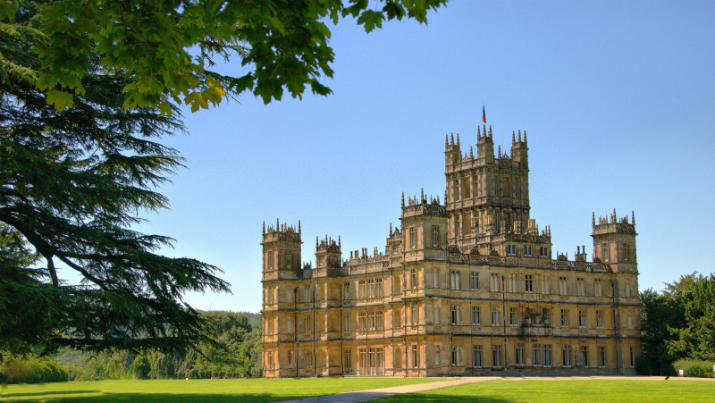 Highclere Castle
Highclere Castle, the home of Downton Abbey in Newbury, is set in set in 1,000 acres of sweeping parkland, designed for the 1st Earl of Carnarvon in 1771 by Brown. He removed more the formal gardens and woodlands that surrounded the house, extending lakes, creating hills and smoothing contours to create gently rolling lawns leading to precisely planted cedar trees that direct the eye towards grand views.
A limited number of guests will be able to take a tour of the gardens and castle from Sunday 15th May until Sunday 22ndMay.
The gardens are open for varying dates throughout the year and the number of visitors is limited – checking with the estate mangers before visiting is recommended.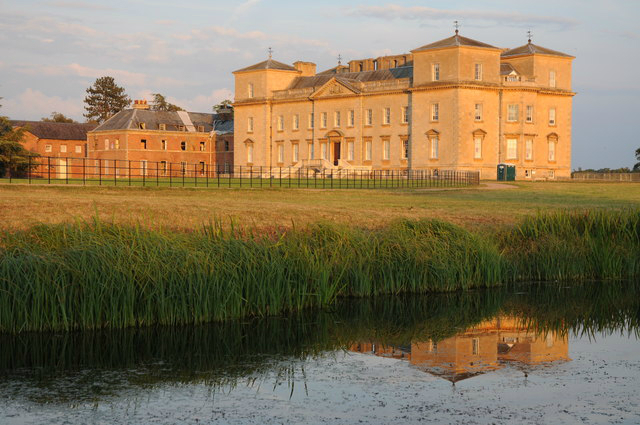 Croome Court
Croome Court in Worcestershire was Brown's first large scale commission. Starting in 1751 under the guidance of 6th Earl of Coventry, Brown rebuilt and hid the local village, which was in view of the house and replaced Croome's medieval church with a new gothic church before completely reinventing the estate's gardens.
Natural looking parkland replaced formal gardens. Flowering shrubberies surrounded walkways, temples and follies captured the eye and a signature 2km serpentine-river topped with a lake was dug.
Brown also dabbled in a bit of architecture, remodelling Croome Court into the fashionable Palladian style.
On 3rd May, 6pm-8pm, Brown expert Richard Wheeler will be taking visitors on a guided tour of Croome's parkland.
Capability Brown's beautiful parks and gardens are a great way to spend a few days of the British summer and these are just a few of the excellent events across the UK commemorating the tercentenary of his birth. For more information on events and Brown's work visit: http://www.capabilitybrown.org/.