Chocolate, beer and medieval charm: welcome to Belgium
Belgium is compact and filled with pockets of architectural wonder, picturesque landscapes and a unique artistic vent that makes the country a cultural delight. This is a land where chocolate, beer and mussels are much-loved delicacies and epic medieval cities like Antwerp, Brussels and Bruges will take your breath away.
Despite an understated reputation, there's plenty to keep the inquisitive traveller in you satisfied in Belgium. The nation boasts no less than sixty UNESCO World Heritage sites along with world-class arts, fashion, flea markets and festivals to keep you entertained.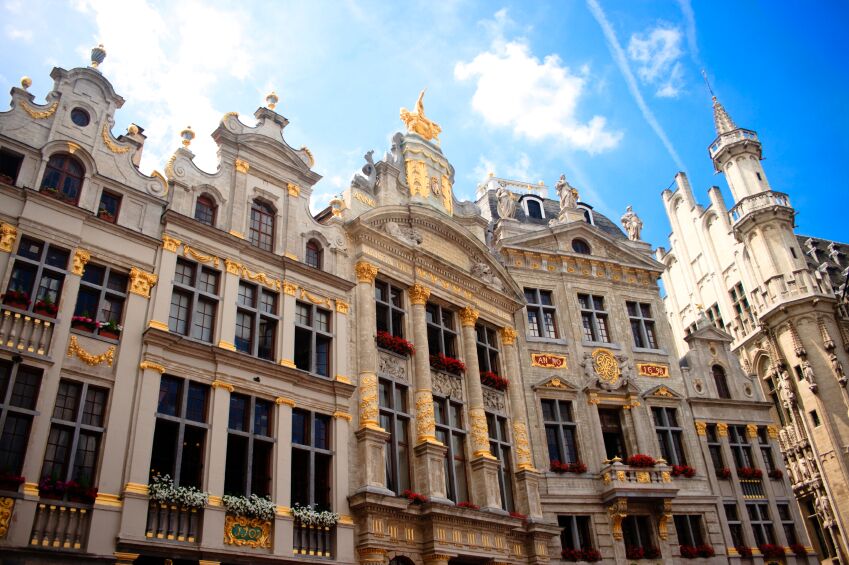 Brussels
The country's capital city, is a good place to start your exploration of Belgium. Home to the EU and NATO, Brussels is often forgotten by tourists – but is without doubt one of Europe's must-see destinations. Aside from the city's political importance there's plenty to see to satiate a travellers wanderlust. Make sure you see the Manneken-Piss the famous peeing boy is to Belgians what the Statue of Liberty is to Americans and stands as an emblem of the city's rebellious spirit.
One of Brussel's most popular attractions is the Atomium – a 102 metre structure built in the shape of an atom. Created for the 1958 World's Fair, the Atomium is now used to house exhibitions devoted to architecture and design. If you head over at night, nearly 3,000 LEDs turn the structure into a spectacular lightshow and the topmost sphere offers spectacular views of the city and a gourmet restaurant open until 11pm.
At the foot of the Atomium lies Bruparck, home to the brilliantly kitsch Mini-Europe which has scale models of over 350 of Europe's monuments, historical buildings and an erupting Mount Vesuvius.
A UNESCO World Heritage Site the Grand Place is one of the most stunning cobble stoned town squares in Europe. Surrounded by opulent guildhalls, the town hall and the Maison du Roi or Broodhuis ('King's House' or 'Breadhouse') building which contains the Museuem of the City of Brussels, the square is everything great about Belgium in one destination.  The bi-annual August flower carpet is also a must-see, with over one million begonias laid out in beautiful patterns across the square.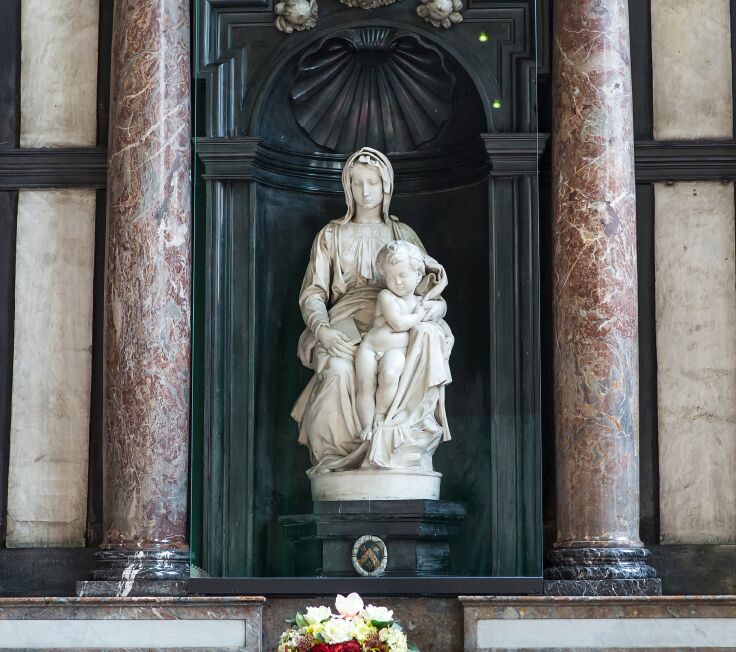 Bruges
Small Venetian-like canals connected by webs of pretty bridges, cobbled lanes, medieval architecture and gorgeous market squares make Bruges a breathtakingly romantic city.
A good place to start a tour of Bruges is its most celebrated art gallery, the astonishing Groeningemuseum. Eminent works from Flemish Primitives and the Renaissance pieces adorn the walls alongside surrealist canvases from Magritte and Delvaux which combine to paint a fascinating picture of Burges' history.
The 13th century Church of Our Lady also has plenty to offer when it comes to art including the famous Michelangelo's 'Madonna and Child' – the only one the artist's works to leave Italy in his lifetime and one of the few that remains outside of the country. Finding the church is a doddle, its 115-metre brick tower is the tallest structure in Burges and the second highest brick building in the world.
Much like Brussels' Grand Place, Bruges' spectacular Grot Markt is framed by fairy-tale architecture and is the hub of city life. The impressive Provincial Court and the striking Belfort watch over the square which is full of worthwhile restaurants, cafes and shops. A little extra magic is thrown into the mix in December when a skating rink and Christmas stalls appear. If you get a little footsore then a horse-drawn carriage tour of the city which take-off from the square is a great way to see Bruges.
Antwerp
Belgium's second biggest city is a significantly more metropolitan affair than Bruges and Brussels. Antwerp's Central train station is regarded as one of the most beautiful in the world and arriving there sets the tone for a bewilderingly diverse yet magnificent city.
Antwerp's main claim to fame is its prestigious status as the diamond centre of the world with in excess of 70 per cent of the world's diamonds being sold here. A walk through the Diamond District is well worth it.
For a slightly wilder experience the city ZOO and Aquatopia brim with thousands of exotic animals including big cats and blacktip reef sharks while the botanical gardens provide a more sedate haven for a quick break.
The Cathedral of Our Lady is perhaps the most essential destination for a true taste of Antwerp. The gothic colossus stands at 123 metres at the tip of its steeple and houses an outstanding collection of major artworks which includes a series of paintings from Antwerp's famous adopted son, Peter Paul Rubens.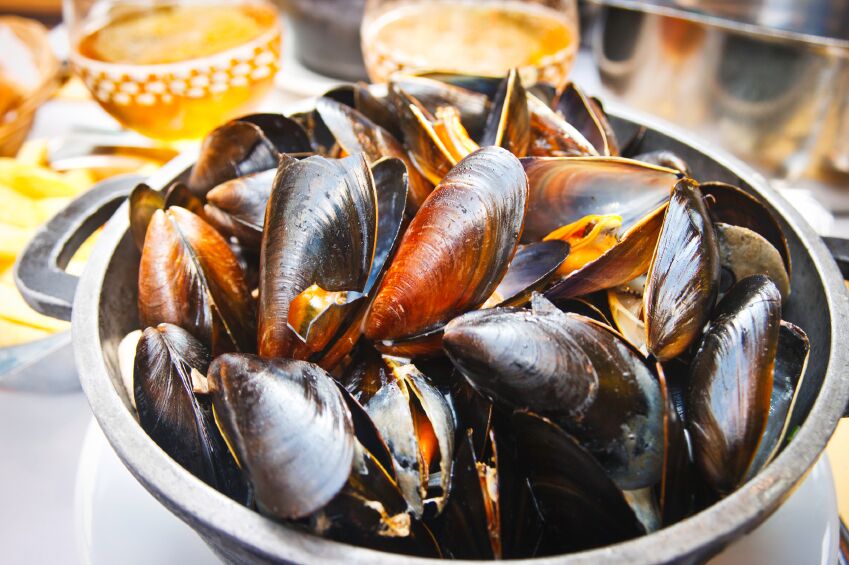 Belgian bites and beers
No matter where you go in Belgium you'll find exceptional food and drink and no holiday is complete without sampling local delicacies.
Many city streets are lined with chocolate shops, perfect for dropping in on for sumptuous treats as you explore the towns. Famed for their beauty and freshness, you can pick up boxes of chocolates from the likes of Neuhaus or Leonidas or splash out on even more luxurious tastes from the boutique chocolatier, Pierre Marcolini. To find out about the fine art of chocolate making, Brussels and Bruges have chocolate museums fit to make your mouth water.
Chocolate aside, you can't ignore Belgium's other great delicacy. Mussels with chips or moules frites is a national dish and a specialty in summer, usually served with light mustard sauce and washed down with a refreshing light beer.
The Belgians also have a serious penchant for street food, especially if it's fried. Friteries serve fries with just about every delicious sauce you can think of alongside snacks such as croquettes and gehaktbal (meatballs). Perhaps the most notable fast food is the Frikandel or Curryworst, a skinless sausage made with beef, pork, chicken, cream and plenty of spices before being fried and served with curry ketchup.
Finally, don't leave without sipping some of Belgium's famous beers. The country produces more than 1,000 brands of beer and is home to over 180 breweries, many of which are open to the public and well worth a visit. If you are in Brussels, check out the 100 year-old Cantillon Brewery. Cantillon beer lovers flock here to watch the brewing process and savour the likes of Kriek, Gueuze, Faro, Lambic, Iris and Framboise brews.