Travel tips from Arthritis Care
Staysure speaks to Lynda Attias, a member of the helpline team at the Arthritis Care charity, during Arthritis Care Week to see what people with this condition should be aware of when planning a holiday.
Around 10 million people in the UK (one in five adults) have arthritis. Osteoarthritis is the most common, affecting around 8 million which causes joint pain and stiffness. Rheumatoid arthritis affects more than 400,000 and is an autoimmune condition – the body's immune system targets affected joints, which leads to pain and swelling.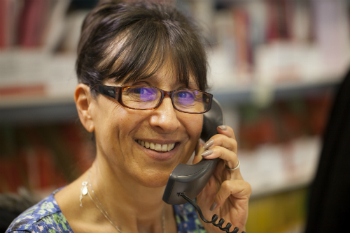 While there is currently no cure for arthritis, the Arthritis Care charity works to raise awareness and provide support for people with the condition. This year's annual Arthritis Care Week (14-21 May 2016) will encourage people to talk about their experience of living with arthritis, the challenges and the triumphs.
The Charity is also coordinating a number of fundraising and awareness event which will see people wear, bake or paint something ruby for a day and share pictures of their efforts on social media with the hashtags #GoRuby or #ArthritisMatters.
In the lead up to Arthritis Care Week we spoke to Lynda Attias, a member of the helpline team at Arthritis Care, to find out what people should think about when booking holidays and travelling.
Can you give us any advice for a first trip?
It's important to take time and plan your holiday with your arthritis in mind – think about your medical requirements, medication, transport and mobility.
Contact the airline and/or cruise companies in advance as they will be able to provide advice and help with arrangements when it comes to boarding and departing.
Are there any precautions that someone with arthritis should take before a holiday?
Correct sun protection is always a consideration if you're heading off to sunnier climbs, but for people with arthritis it's vitally important. A lot of the medication used to treat the symptoms of arthritis may increase your sensitivity to the sun, so you should take extra precautions and use a higher SPF sunscreen and look for ones with titanium dioxide or zinc oxide.
If you've had joint replacement surgery, which is increasingly common among people with arthritis, then you should take a doctor's note explaining as much with you as the airport's metal detectors may go off.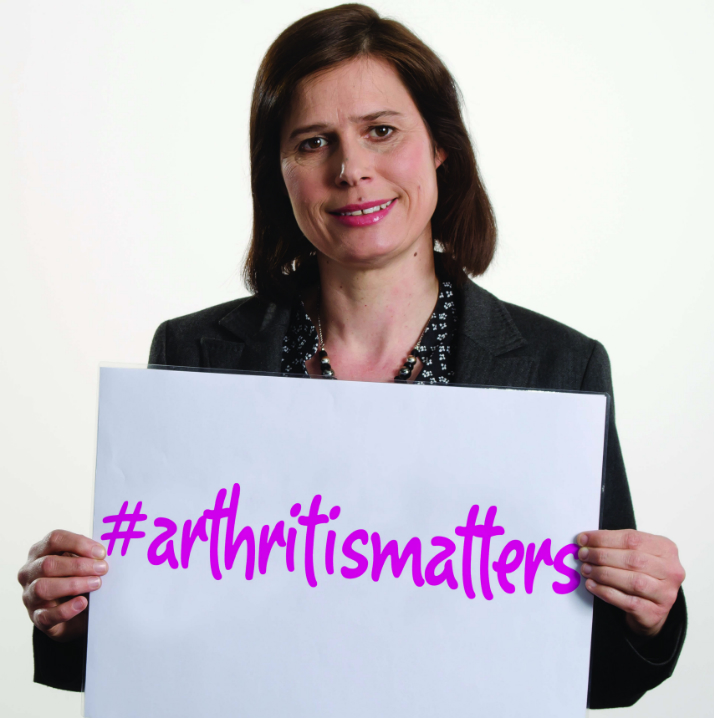 Are there any countries that someone with arthritis should avoid travelling to?
The most important thing to do is to check with your GP and take a look at the NHS website for general advice. Generally, there are few restrictions when it comes to travelling in most countries and climates.
There is an exception when it comes to any form of arthritis (rheumatoid being one of them) which require immunosuppressant medication in the treatment regime. These drugs suppress or reduce the strength of the body's immune system meaning an increased susceptibility to illness or infection – people taking them should avoid high risk countries such as central Africa where yellow fever prevails and should not receive live vaccines.
What tips can you offer for someone travelling with medication?
There are a few core rules that everyone travelling with medication should follow:
Keep it clearly labelled and in its original packaging
Carry it in your hand luggage and pack extra in your hold luggage
Carry copies of your prescription and letters from your GP explaining the medication and why it's needed
For people with Rheumatoid arthritis, your medication may need refrigerating so you should keep it in a freezer bag if travelling by car. If you are flying or cruising, speak to the airline or operator in advance and at check-in in regards to refrigerating your medication during travel.
Are there any activities that people with arthritis should avoid?
First of all it's important to remind people with arthritis to keep moving as it's good for them and will help relieve some of the symptoms.
In general, avoiding high impact or contact sports such as tennis, badminton, squash and rugby is a must but there's plenty of traditional holiday activities that can be enjoyed and some are highly beneficial – swimming, for example, is great as it minimises pressure on all the joints.
In general, does arthritis prevent people from enjoying their holidays?
As long as you are prepared, think about your needs in advance, ask for help and relax, you'll enjoy your holiday. And don't forget the sunscreen.
Further advice can be obtained from https://www.arthritiscare.org.uk/ and the charity's forum http://arthritiscareforum.org.uk/.
The Arthritis Care helpline is open Mon-Fri, 10am-4pm and is free to everyone in the UK on:  0808 800 4050. The helpline is also contactable via email: helplines@arthritiscare.org.uk or thesource@arthritiscare.org.uk.