5 things to see in Istanbul
Exotic Istanbul is one of the largest cities in the world so you can expect a wealth of intriguing things to see and do. The city boasts a tantalising history of Greek, Persian, Roman, Venetian and Ottoman empires; ancient minarets resounding as muezzins make their calls to prayer; and vestiges of former times of silk merchants linking Europe with Asia, all of which contribute to an incredible diversity. Visit and you'll soon see why Istanbul was designated by the European Union as the European Capital of Culture in 2010.
If you're not sure where to start on your city break to Istanbul, it's a good idea to make your way to the relatively compact Old City. To help you plan your visit, and in no particular order, here are what we consider to be five of Istanbul's most iconic sights:
1. Topkapi Palace
The vast Topkapi Palace will have you transfixed for at least half a day. Generations of sultans and their harems have called the palace home, adding ever-more elaborate architectural intricacies over the years until it contained four courtyards and quarters for around 5,000 residents, including slaves, eunuchs and concubines, many of whom never left the palace walls.
As you explore, you'll witness elaborately tiled rooms with a Turkish bath at their centre; the Imperial Treasury housing the crown jewels; and stunning views from its innermost courtyard across the Sea of Marmara, the Golden Horn and the Bosphorus.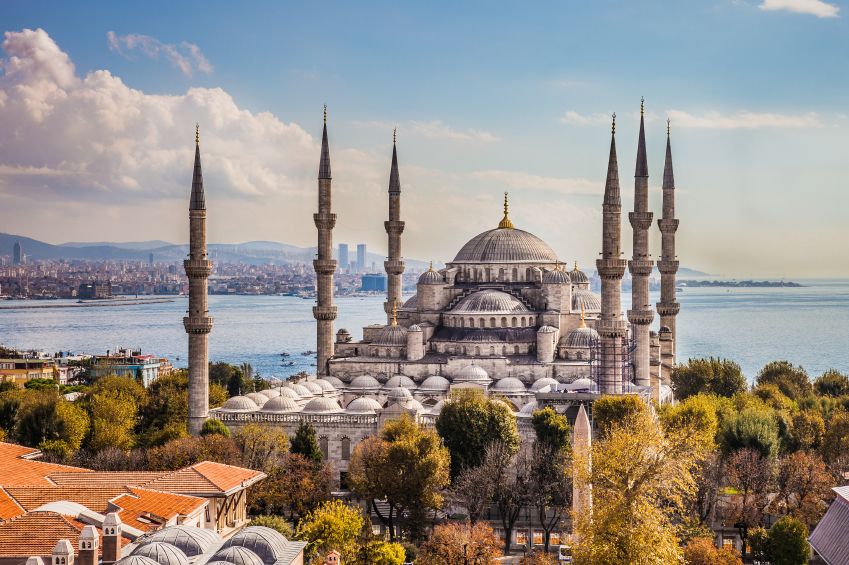 2. Blue Mosque (Sultan Ahmed Mosque)
Outside prayer times, you are free to enter the impressive 17th century national mosque of Turkey. Step inside, ideally from the Hippodrome at the west side of the mosque, and it will be clear where the mosque got its name: the interior exudes a cool air of peace and is covered with magnificent, shimmering blue-green Iznik tiles, interspersed with stained-glass windows, calligraphy of verses from the Qur'an, and arches and domes, elaborately painted in gold and blue hues. The Blue Mosque is one of only a handful in the world to boast six minarets. At the corner of the complex you will find the tomb of Sultan Ahmed I, who gave his name to the mosque and immediate surroundings.
The mosque's mesmerising public call to prayer can be heard across the Old City, echoed by other mosques in the area. At sunset, join the crowds of both Turks and tourists who gather in the park opposite the mosque to hear the call to evening prayers and witness it being illuminated by a series of colourful floodlights.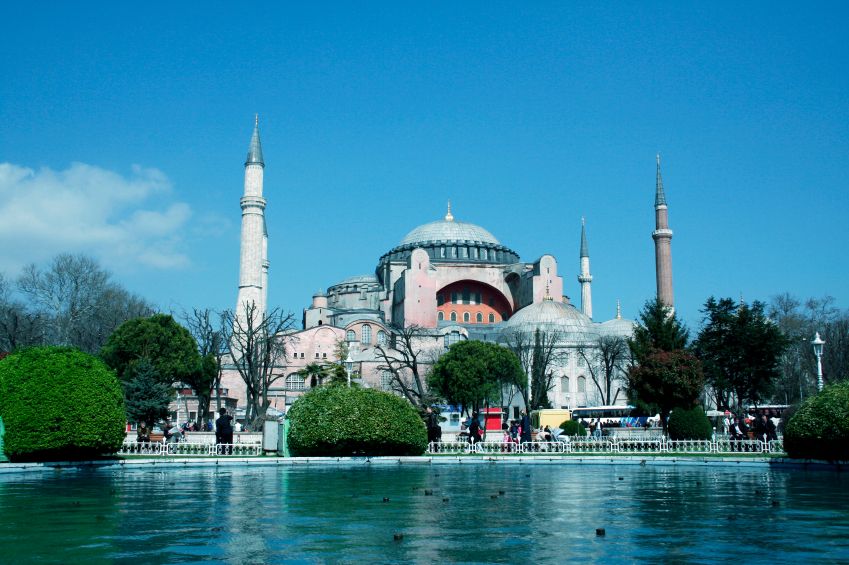 3. Hagia Sophia (Aya Sofya)
Built in the sixth century, the Hagia Sophia (Greek for "Holy Wisdom"), or Ayasofya in Turkish, was initially a Greek Orthodox Christian basilica before being transformed into an imperial mosque. Today it's an impressive museum and a prime example of Byzantine and Islamic art, the iconic dome majestically overlooking a lush green park. Enter to marvel at the impressive display of light, golden mosaics, polychrome marble and artistic Islamic calligraphy. Several mosaics have been preserved in the upstairs gallery in an area that was traditionally reserved for the empress and her court.
Since 2009, five tombs of early Ottoman sultans (and their slaughtered sons) have been opened up, considerably increasing visitor numbers at Hagia Sophia.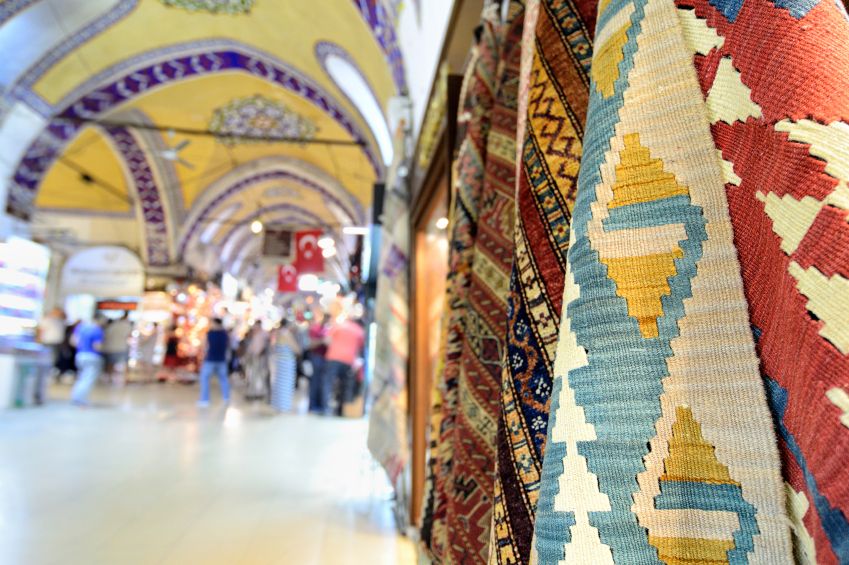 4. The Grand Bazaar
Head for the Old City to enter one of the worlds' largest covered markets. You'll be treated to the colour and chaos of a staggering 65 winding streets and around 4,000 tiny shops. Best known for its jewellery, carpets, spices, ceramics and antiques, the Bazaar's minefield of stalls are grouped by types of goods, such as leather, carpets, textiles, clothing, jewellery, brassware and ceramics. Don't be afraid to compare prices and practice your skills at bargaining – good natured haggling is an accepted and expected part of shopping in Istanbul.
The Grand Bazaar has been an important trading centre since 1461 and if you have shopped till you drop, you might enjoy exploring the quieter, artisan-filled lanes, peeping through old doorways as you veer a little from the tourist track. The Grand Bazaar area also houses two mosques, four fountains and two hamams (Turkish baths) while at its centre sits a beautiful domed hall.
Your time at the Grand Bazaar wouldn't be complete without sitting down for an apple tea to recharge and watch the world go by.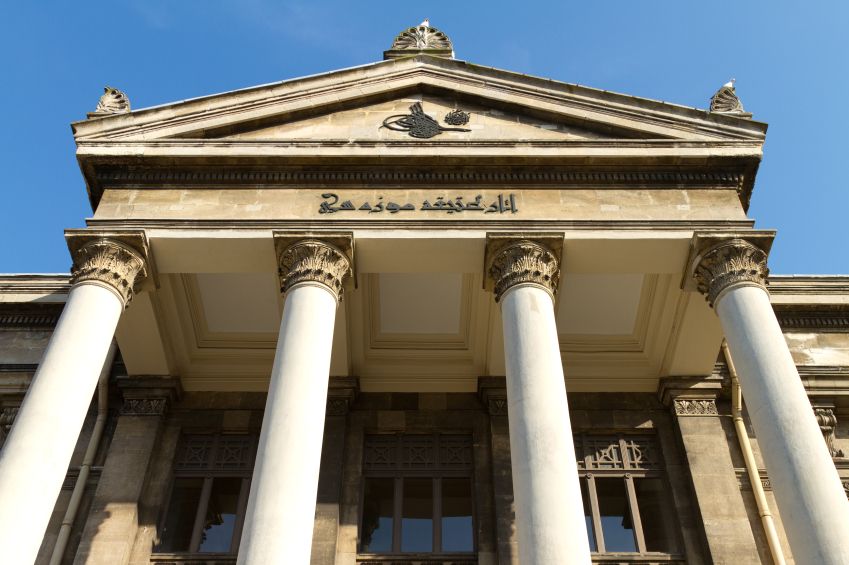 5. Istanbul Archaeology Museums
The superb Istanbul Archaeology Museums consist of three museums – the main Archaeology Museum, the Museum of the Ancient Orient and the Museum of Islamic Art in the Tiled Pavilion. A day here treats you to a vast repository of over a million exquisite finds from all eras and civilisations in world history.
If time is limited, then head straight for the large columned building housing the ornate Alexander sarcophagus, once thought to have been prepared for Alexander the Great. And don't miss the 14th century Tiled Pavilion which is widely considered to be one of the most beautiful sights in Istanbul with its profusion of brightly coloured tiles covering the old hunting lodge of Mehmet the Conqueror.