Take to the water in the Bahamas
Think of romantic white sands and glistening turquoise waters and you're quite likely to be somewhere in the Caribbean. From sun-kissed beaches to perfect golf courses, the Bahamas tick all the boxes on many people's holiday wish lists.
Apart from the historic attractions and busy marketplaces of Nassau and Freeport, the sea is the main attraction in the Bahamas, thanks to its archipelago of over 700 glorious Atlantic islands. And in the hot Bahaman sunshine, you might welcome the opportunity to cool off and enjoy some refreshing aquatic fun. Strap on the diving gear or snorkel through the coral reefs, bask on some of the islands' most picturesque beaches, dive with bottlenose dolphins or explore countless caves and marine habitat at the Atlantis complex.
There are so many things to do in the Bahamas, both on and in the water. Here are some of our favourites: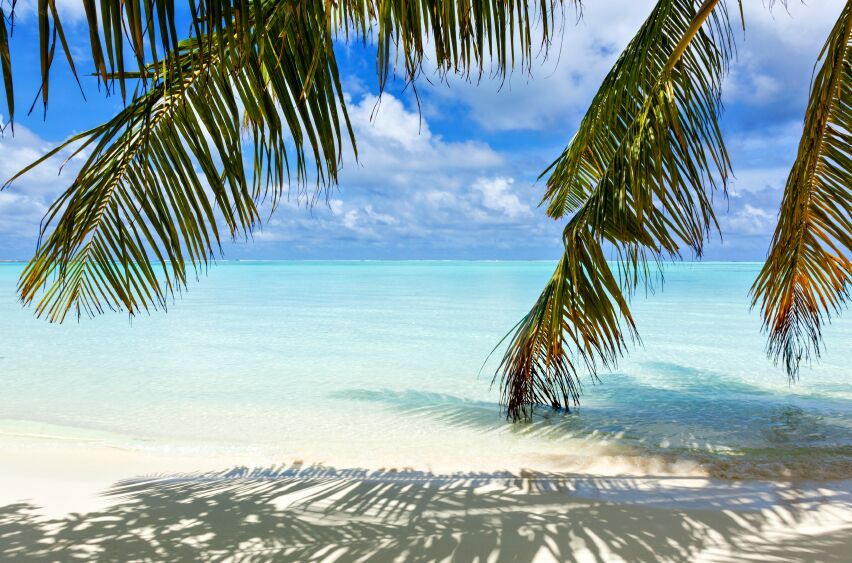 Beaches
Beaches of all kinds abound in the Bahamas so it would be impossible to cover them all here. But if we were forced to pick our two favourite beaches in the Bahamas they'd have to be the popular Cable and Cabbage Beaches.
Cable Beach is packed with fantastic facilities and the beach views are positively beautiful with classic Bahaman crystal waters rolling gently onto the fine white sands. Stretching between Nassau and the airport, Cable Beach is a stone's throw away from many things you might enjoy on your holidays, including golf courses, hotels, restaurants, nightlife and casinos.
Cabbage Beach on Paradise Island is another hugely popular beach for holidays in the Bahamas. And not without reason as it comes with the convenience of hotels, restaurants, bars and water sports activities, as well as plenty of sunbeds and parasols, perfect if you're simply kicking back for a few lazy days of serious sunbathing.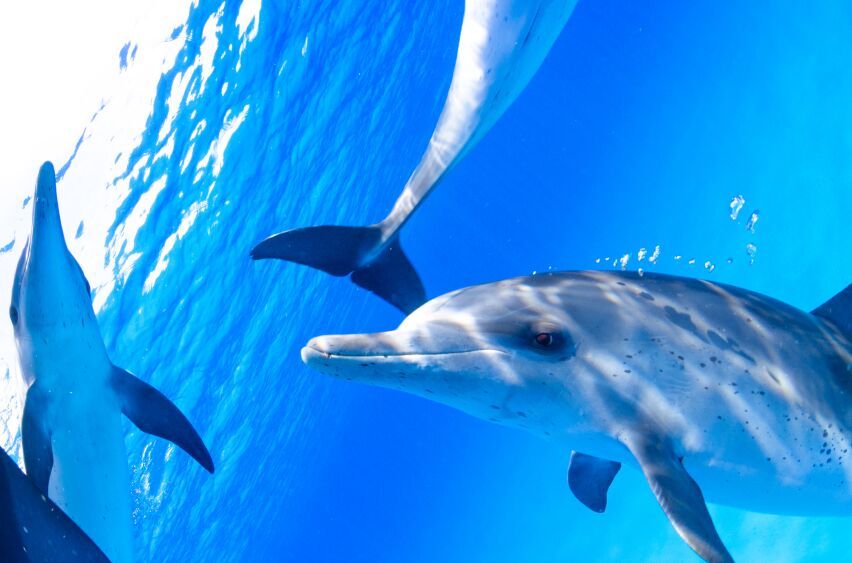 Dolphins
Grand Bahama's Dolphin Experience fulfils many a lifelong dream. Interacting with the friendly Atlantic bottlenose and wild spotted dolphins is a magical experience you can enjoy at this, one of the largest dive centres in the Caribbean. You will be assisted by a team of professional staff who, once you are properly informed and kitted out, take you to the open-water to swim or scuba dive with the dolphins (no enclosed pens here).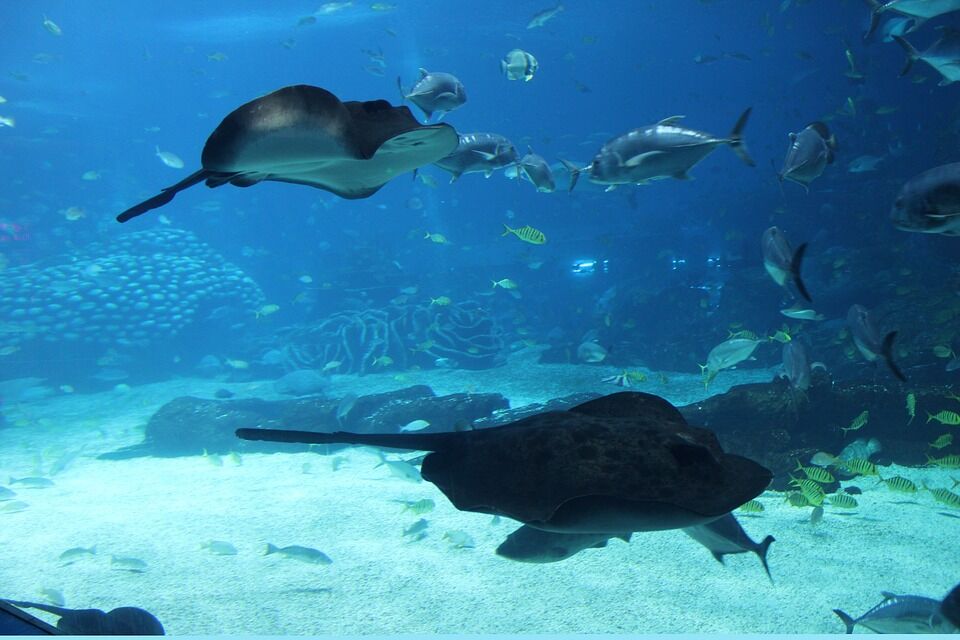 Marine life
Marine Habitat at Atlantis isn't any old marine life centre: it packs no less than 14 lagoons, 50,000 marine species and countless caves into one giant complex. Here you have plenty of opportunities to get up close to marine life, feed and touch stingrays, encounter sea turtles in the Hibiscus Lagoon, ride through a shark habitat in an underwater tube, meet sea lions and swim with the dolphins. This could easily fill an entire family day out, keeping kids and animal-loving adults well entertained, especially at feeding times.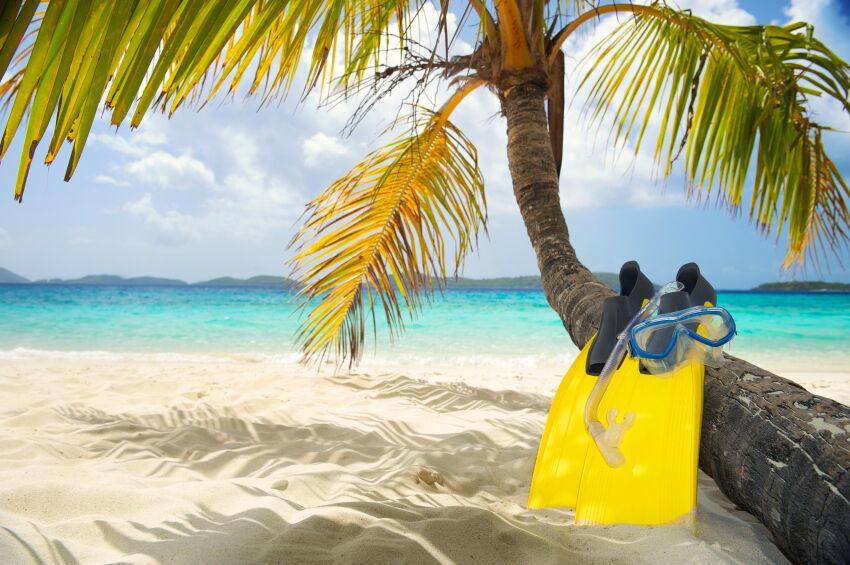 Diving
Diving in the Bahamas brings you wonderful waters teeming with a kaleidoscope of exotic marine life and brilliantly coloured coral reefs. Fish such as angel fish, yellow-tail snappers and sergeant majors are regular sights, as are clown fish, green moray eels, barracudas and humpback whales. If you've never witnessed them in the wild before, plunge into Thunderball Grotto – this exquisite diving and snorkelling spot is famous not only for its exceptional underwater life, but also for its appearance in two James Bond films: "Thunderball" and "Never say Never Again".
Thunderball Grotto lies just west of Staniel Cay and is home to an intricate underwater maze, enclosed by natural, high-ceilinged caves where the sun glimmers in through small holes and reflects off the water, providing an exciting essence of mystique.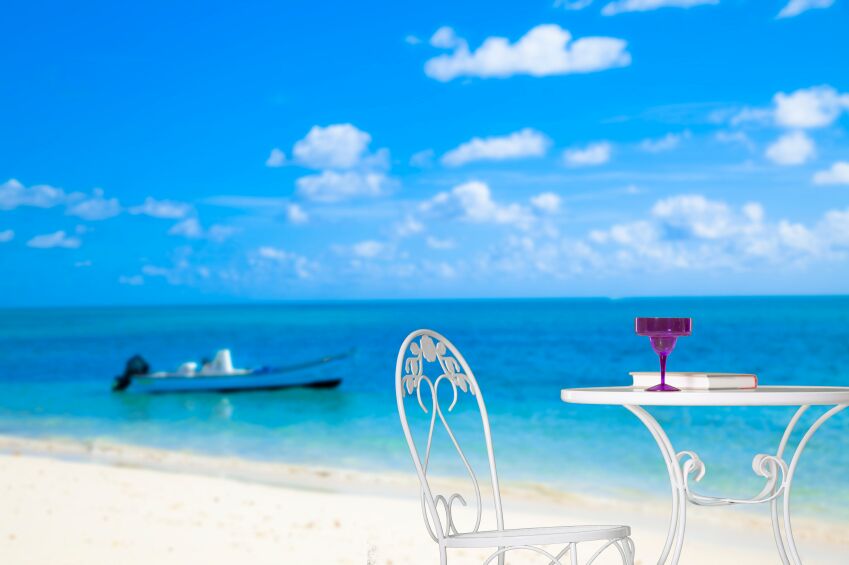 Aquatic National Park
Grand Bahama is the majestic home of three national parks but Freeport's Lucayan National Park is arguably the favourite for visitors. Within its 40 acres, you will find a wonderland of mangroves, palm and pine trees, along with wonderful white sandy beaches like the secluded Gold Rock Beach, and low underwater caves, one of which is the longest underwater limestone caves in the world. If you prefer to stay above the water, there's plenty of horse riding and kayaking to be enjoyed too. Find out more about how to visit the park on the Bahamas National Trust website.