"New York City is a great city for all types of visitors and you'll never run out of things to see and do, no matter how many times you've visited!" so says Kate Popham, UK PR director of NYC & Company, and anyone who has visited this vast city will no doubt agree with her. However, the sheer size of New York and the overwhelming amount of things you can experience mean that planning your sightseeing itinerary can be tricky.
So what to do and what not to do in New York? We've gathered together some useful tips to help you when planning your trip: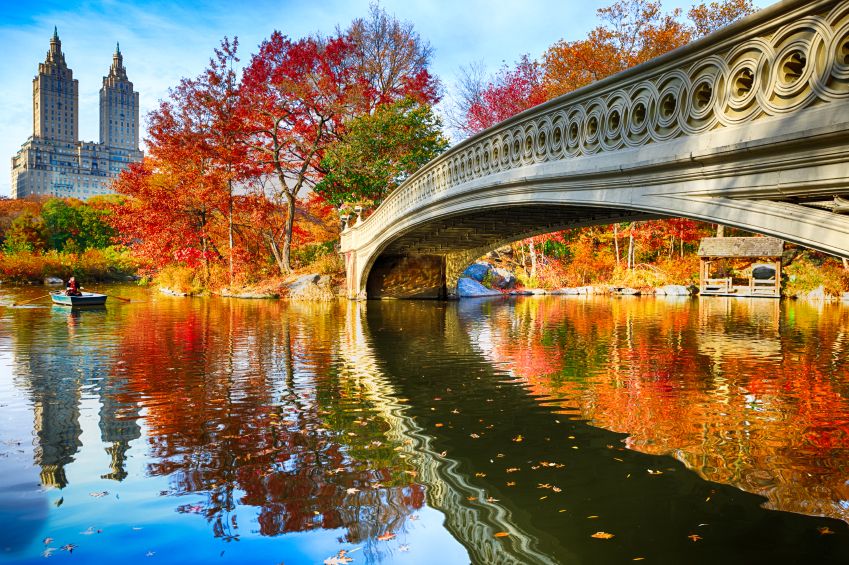 Tourist things to do
You might be keen to tick off your list New York's well-known landmarks like the Statue of Liberty, Central Park and the Empire State Building. Aside from these sights, a hop on/hop off bus ride is a great way to start, especially if you haven't seen the city before.
Head downtown to see the likes of Times Square, Grand Central Terminal, the Rockefeller Center and Broadway. Or go uptown where you can catch a glimpse of the palatial homes of the rich and famous, along with The Lincoln Center (home to the Metropolitan Opera House), Central Park and Harlem.
No trip to New York is complete without a credit card workout and the shopping options are truly endless. The high-end shops on Fifth Avenue sparkle with expensive designer merchandise while SoHo is the trendier shopping neighbourhood to head for. While American labels tend to be much cheaper than those in the UK, if it's a real bargain you're after then look no further than Century 21 in Lower Manhattan – stock flows in and out all day long and the aisles are crammed with shoppers. Grab your bargains on a weekday morning to beat the crowds. For a slightly different shopping experience, take a look at Chinatown with its fish and herbal markets, Buddha figurines and other souvenirs. Don't miss Ting's Gift Shop, with its pressed-tin ceiling and quality Chinese toys.
After all that spending, you'll want to give your credit card and your feet time to cool down. Central Park is a great place for kicking back and relaxing. If you're feeling active, there's a staggering 843 acres to explore. A bike is a good way to see it properly and there are well-marked routes that take you past the highlights: Belvedere Castle, originally intended as a Victorian folly, is a well-photographed fantasy castle that now houses natural history artefacts and paper maché birds; the Bow Bridge, made from cast iron stretching 60ft over the lake is a popular spot for photographers and has even made it into a number of films; and finally the "Imagine" mosaic which sits just inside the park gates
When your stomach calls, there is no end of eateries to tempt your palate and with great new restaurants opening every week, the choice seems never-ending. Pizza is a New York staple and Kesté Pizza and Vino is an award-winning expert on Neapolitan pizza. For a high-end dining experience, restaurants don't come much more upscale than The NoMad where foie gras and truffles abound. Generally, it pays to book ahead if you have a specific restaurant in mind but bear in mind that some restaurants don't take bookings, so try to arrive early or mid-week. Some of New York's finest restaurants are listed in Time Out's guide to the 100 best New York restaurants.
Broadway lies at the heart of the American theatre industry and is the place to see the A-list celebrities. Family favourites like The Lion King, Mamma Mia and relative newcomers such as Kinky Boots can all be seen here. One of the cheapest ways to get tickets is at the TKTS Discount Booths in Times Square and Downtown Brooklyn. The queue can be daunting but it moves quickly while tickets sell for as little as half price for same-day shows.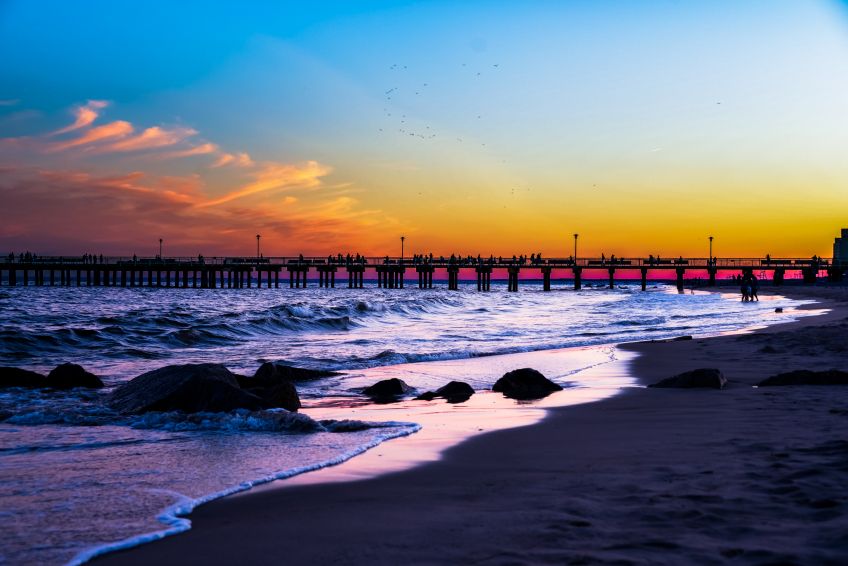 Alternative things to do
New York is often described as five cities in one so once you have explored the tourist sites in Manhattan, simply hop on a ferry, train or subway to explore the boroughs of Brooklyn, Queens, The Bronx and Staten Island. Here you can explore amazing parks and gardens like Staten Island Botanic Garden and Prospect Park in Brooklyn, while foodie havens like the Italian Arthur Avenue area of the Bronx or Flushing's Chinatown in Queens will have your taste-buds in rhapsodies. Other great visitor attractions include Yankee Stadium, Bronx Zoo and Coney Island.
Even in popular Manhattan, you can stumble upon lesser-visited neighbourhoods which are slowly growing in popularity like Lower Manhattan and Harlem. These areas give a glimpse into "real" New York City and an idea of how the locals live.
Manhattan's Chelsea area features the High Line, a relatively new public park situated on an elevated rail line which has proven to be very popular with both tourists and locals alike. Meanwhile, the colourful Smorgasburg food market is always a mouth-watering experience, attracting large crowds to the Williamsburg waterfront at weekends.
Finding new ways to explore the city – by renting a bicycle, for example – helps you come across hidden cultural gems that you wouldn't otherwise see, while asking the friendly locals about where they'd recommend is also a very worthwhile experience.
Try not to 'timetable' every minute of your visit to New York City as this is a destination where you may well set out to do one thing but so easily get side-tracked by stumbling across some great shopping area, gallery or street performance. Part of the joy of New York City is its unique moments and unexpected encounters so take your time to look, listen and experience.