What to see and do in Nairobi
Kenya's capital is often the transit point if you're heading off on a safari or beach holiday. But stay a while and you'll find this bustling African metropolis provides an intoxicating blend of cosmopolitan and urban culture. Nairobi is a dynamic, thoroughly modern city and boasts plenty of intriguing attractions: the National Museum, Nairobi National Park, an elephant orphanage and Karen Blixen's former home, to name but a few.
When planning your visit to Nairobi, you might like to put these on your list of things to see and do: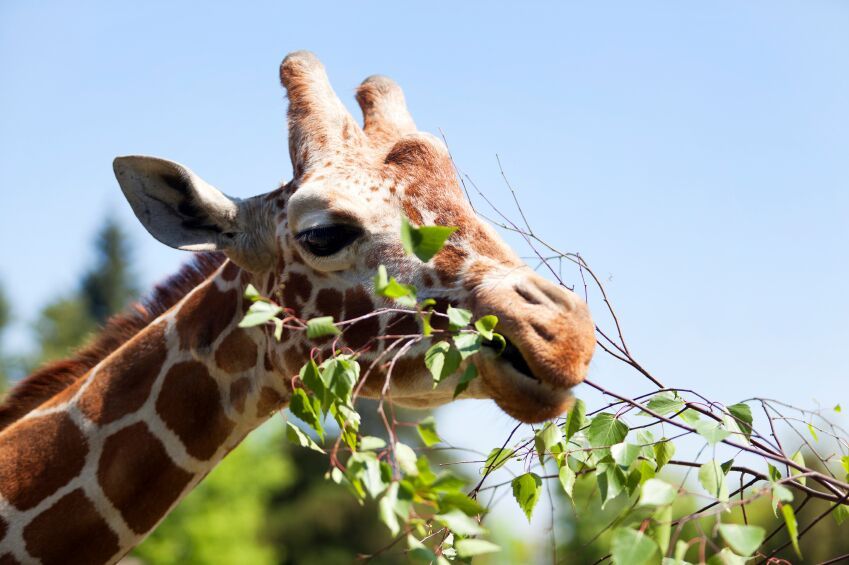 Nairobi National Park
Venture just 10 kilometres out of the city centre and you'll reach Nairobi National Park, a fabulous stretch of wilderness that plays home to lions, hyenas and rhinoceroses as well as the Thompson's gazelle, zebra and wildebeest. Established in 1946, this is Kenya's first National Park and its proximity to Nairobi means you will be exposed to unusual and awesome views of unspoilt nature with the impressive backdrop of towering city skyscrapers. The Park's 117 square kilometres sits on several migration routes, attracting some 400 bird species, along with large numbers of herbivores, including giraffes. Once you are there, you might also like to visit some of the Park's animal sanctuaries:
The Giraffe Centre – In a bid to preserve endangered species, the African Fund for Endangered Wildlife (AFEW) runs this breeding and education centre to increase the number of rare Rothschild giraffes left in the wild. The breeding programme has been very successful and has resulted in several giraffe couples being returned to the wild. Sitting on the edge of Nairobi National Park, the Centre dominates a wide stretch of savannah and its tall observation towers give you the chance to get close to these magnificent creatures. You could even opt to spend a night at the Giraffe Manor and have a memorable breakfast while a giraffe peers into the dining room! Open daily, including weekends and public holidays, between 9am and 5pm.
Dame Sheldrick's Elephant and Rhino Orphanage – Dame Sheldrick has long been taking care of elephant orphans since the 1950s when she lived and worked in Tsavo National Park with her husband, the founding warden of the Park. She established the orphanage in the late 1970s in honour of her late husband, as part of the David Sheldrick Wildlife Trust. Visitors can watch the orphans, aged up to three, play in mud baths and drink bottles of milk. Open one hour a day, between 11am and midday.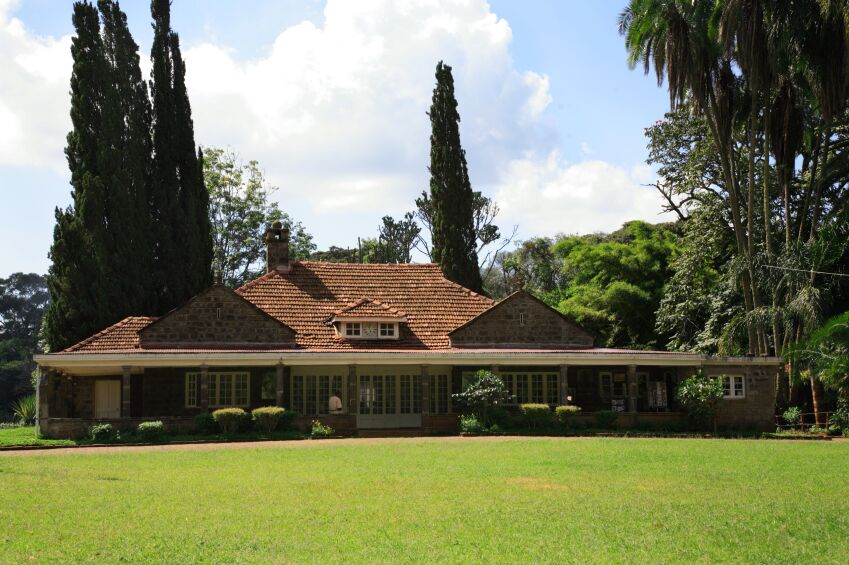 Karen Blixen Museum
Now a national museum, Karen Blixen's house is the setting for her chronicle Out Of Africa – one of the most famous books ever written about Kenya. The Danish author lived in this tiny colonial bungalow for fourteen years until 1931, her story gained international fame with the release of the Oscar winning film 'Out of Africa' which was based on the book and shot here in 1985. Inside, a guided tour gives you the opportunity to view a selection of Blixen's personal belongings and the lamp she used to signal to her British lover, the hunter Denys Finch Hatton. Open every day between 9.30am and 6pm.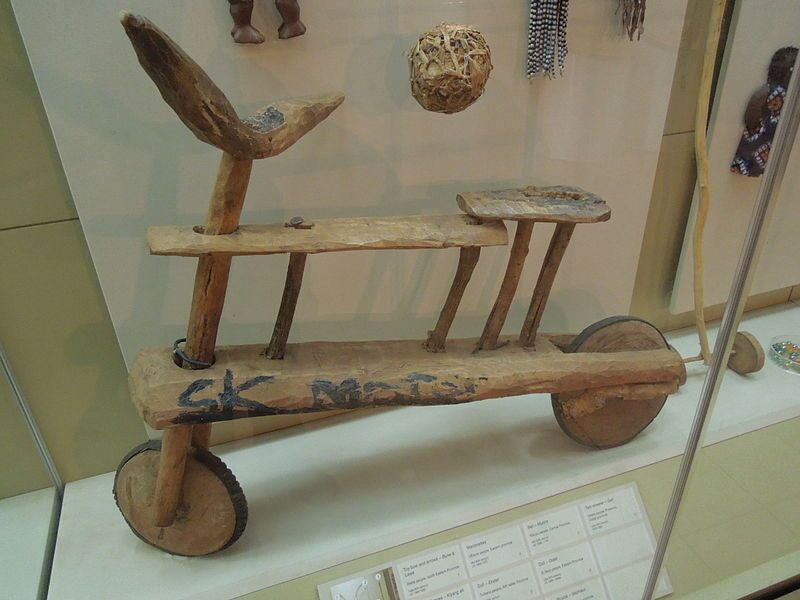 Kenya National Museum
The National Museum of Kenya charts the history, nature and culture of Kenya using an interesting series of exhibits, including paintings, tribal artefacts and even a few skeletons. You will also find impressive collections of stuffed birds and other wildlife species, and the geology section explains the forces that shaped the beautiful Rift Valley. Many of the fascinating anthropological discoveries made by the Leakey family can also be found here. The museum's botanical garden and two restaurants add to the museum's appeal, making for a perfect day away from the city centre. Open daily from 8.30am to 5.30pm.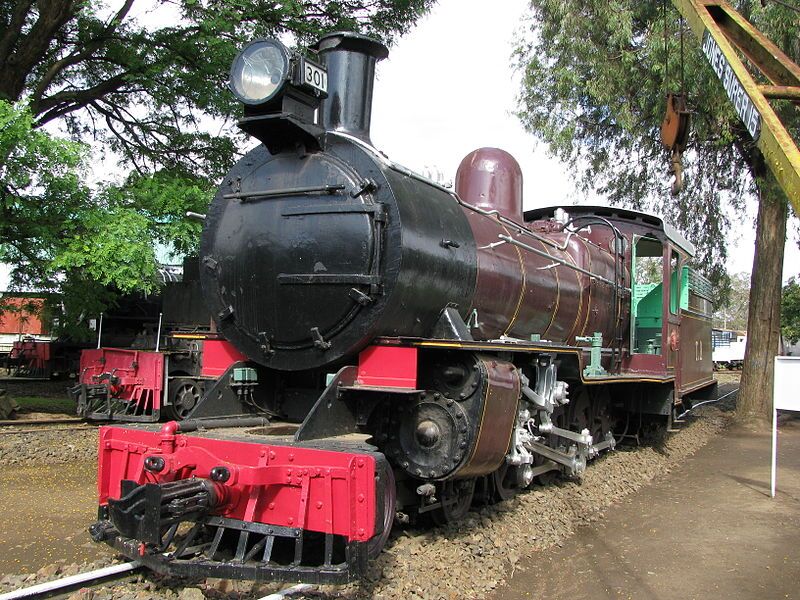 Nairobi Railway Museum
Railway enthusiasts will love this privately run museum in north-west Nairobi. It hosts a treasure trove of photographs and memorabilia relating to the Uganda Railway, dubbed the 'Lunatic Line' by colonialists, a name which reflected the vast sums required to build it. The building of the railway track also inspired the Hollywood film, The Ghost and the Darkness, which dramatised the 1898 killing of workers by a pair of man-eating lions in land which ihas now become the Tsavo National Park. The museum showcases collections of old steam trains, models, photographs and other historic relics to bring this interesting piece of colonial history alive. Open every day from 8.45am to 4.45pm, including most public holidays.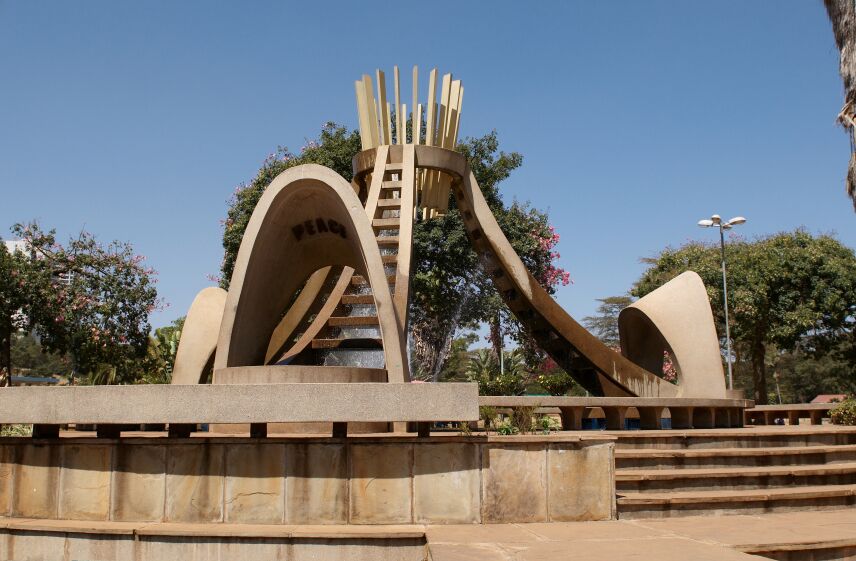 Uhuru Park
If you're after something a little more sedate, Uhuru Park provides a brilliant respite from the surrounding metropolis. Beautifully manicured lawns and gardens, shaded picnic areas and a serene artificial lake make this one of the most attractive and relaxing spaces in the city.
The man-made lake is a big draw, offering boat rides and splendid walks across several foot bridges which provide access to the lake's pretty island.
Uhuru Park is also the country's largest memorial park and features a host of monuments that detail the country's fight for independence including the 24-metre high Independence Monument, a statue of freedom fighters raising the Kenyan flag and the Peace, Love and Unity fountain commemorating the leadership of President Moi.