Things to do in Rio de Janeiro
Rio may well boast more things to do and see than any other city in South America so allow plenty of time to do it all. The imposing Christ the Redeemer statue, Sugarloaf Mountain, Copacobana and Ipanema beach and, of course, the deliriously infectious beats of Samba all go to make Rio de Janeiro truly unique.
To help you plan your trip, we've put together a brief lowdown on some of the Rio's most famous attractions:
Head to the top of Sugarloaf Mountain (Pão de Açúcar)
One of the world's best known tourist attractions, Sugarloaf Mountain epitomises Rio de Janeiro, rising some 400 metres above the city and getting its name from a characteristic cone shape resembling a sugar loaf.
Apart from the panoramic views at the summit, it's also famed for the awesome two staged cable car ride to get there: a memorable experience as you ascend and marvel at the outstanding views of the Atlantic Ocean and the bustling city sprawling below you. If you prefer to keep your centre of gravity nearer land, you could always take a taxi or board a bus at Copacabana or Ipanema – watch out for the sign "Urca" in front.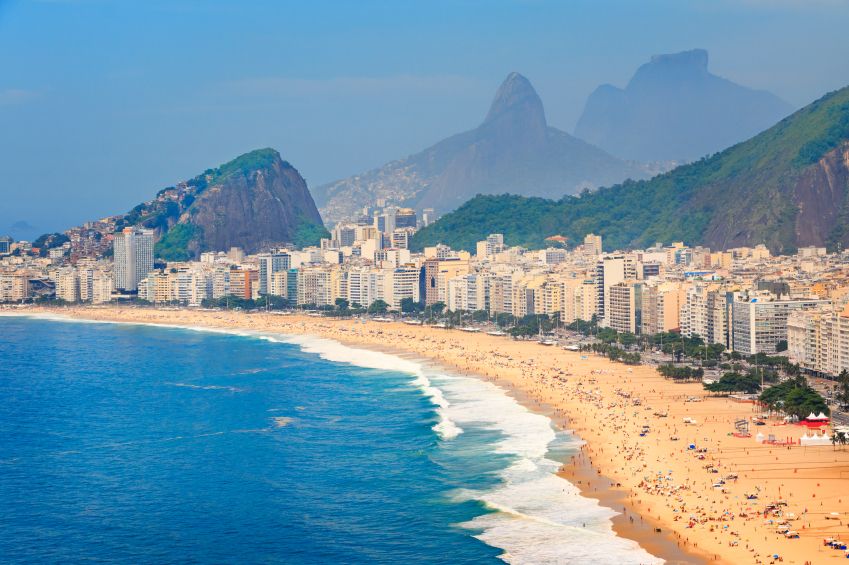 Pose on Copacabana Beach
Barry Manilow had it right when he sang: "music and passion are always the fashion at the Copa". Copacabana certainly is a lively and beautiful place and his words may ring through your head as you sink your toes into the warm, white sands of Copacabana Beach. One of the world's most famous beaches, it stretches almost five kilometres alongside the densely populated city.
This is the place for people-watching: it attracts a flurry of activity from tourists and locals alike, along with busy beach kiosks and vendors, soccer playing children and tanned beach bodies. It's a good idea to arrive early if you want a good spot to lay down your towel, particularly at the weekends.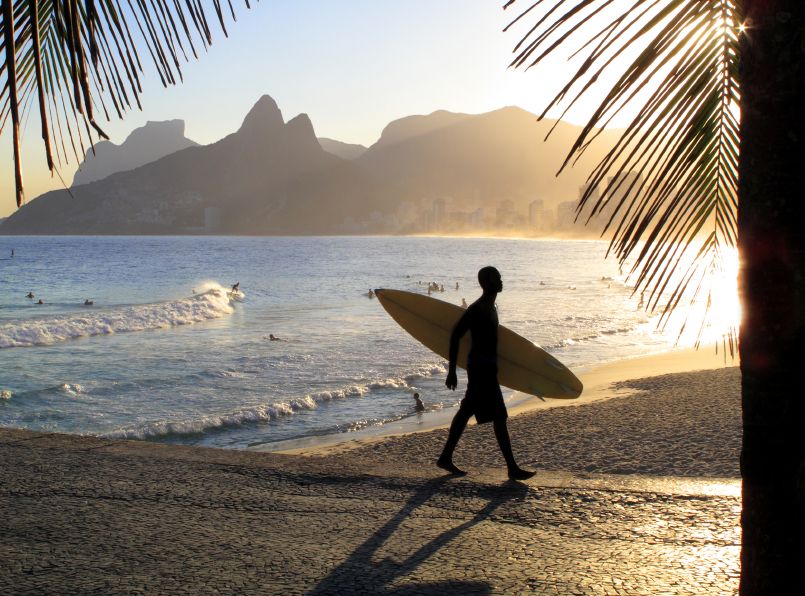 Laze or play on Ipanema Beach
The sun-drenched sands of Ipanema Beach are a main hub for fun and games in Rio. They lie in an up-market part of town known as "Little Paris", the entire area being renowned for its avant-garde art galleries, shops and cinemas. Every Sunday its Hippie Fair touts all manner of crafts and trinkets.
The beach is demarcated by postos (posts) which contain specific types of beachgoers as diverse as the city itself: Posto 9, just off Rua Vinícius de Moraes, is where Rio's most laid back, alternative crowd congregates, while Arpoador, between Ipanema and Copacabana, is the most popular surf spot. Posto 10 attracts sports lovers, especially for vigorous games of soccer, volleyball and frescobol (beach tennis with wooden rackets and a rubber ball).
Marvel at mesmerising Cariocas
On your travels about town, you might be lucky enough to run into a group of young cariocas moving acrobatically around each other on street corners while a musician twangs a single-stringed berimbau (a musical bow). Part of the art is that the cariocas must get close but not quite touch each other.
This is a graceful martial art that African slaves are believed to have brought to Brazil in the 18th or 19th century. It now attracts growing number of fans from around the world, who are enthralled by its skilful blend of athletics and hypnotic moves. Capoeira (carioca) schools have begun springing up all over Rio and offer classes for all ages. Here's a glimpse of what to expect.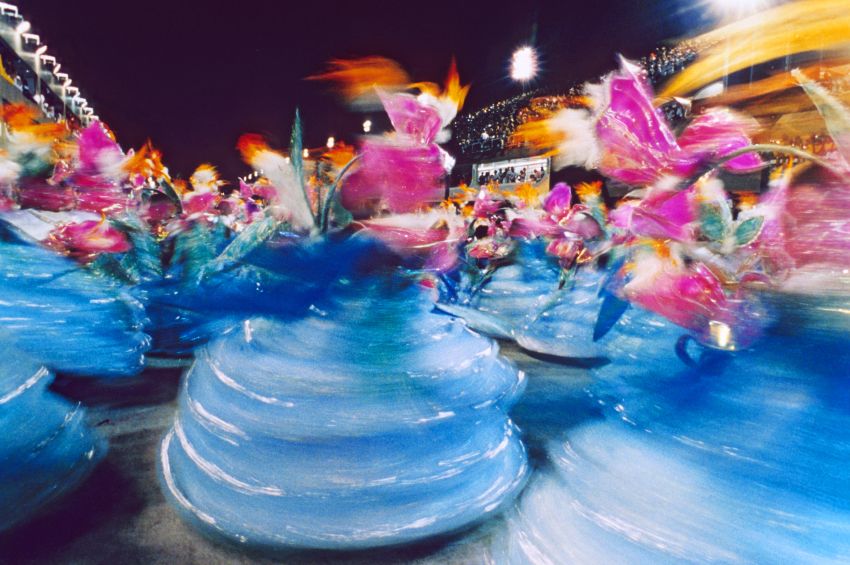 Party at the famous Rio Carnival
Rio de Janeiro Carnival is a massive mayhem of action, music and all you might expect from one of the world's wildest parties. While the Carnival is most famous for its flamboyant processions which weave through downtown Sambódromo, the entire city joins in with joyous samba parties and fancy dress balls throughout the week preceding Ash Wednesday.
Rio de Janeiro and Sao Paulo's most famed Samba schools compete during the Carnival in all-night dance competitions, showcasing hundreds of contestants in their colourful costumes. The Samba is Brazil's most popular dance and is rooted in Rio de Janeiro where generations of natives (Cariocas) still gyrate across the floor with natural ease and fluidity.
If you fancy dancing with some of Brazil's incredible Samba dancers, Rio is the place. Local Samba classes will have you learning some new moves from the natives themselves – then you'll be ready for the Carnival!
Dance the Samba
Fancy yourself as rather hot on the Samba dance floor? Perhaps you have been to classes back home and are eager to try out your skills. In Rio you can learn the samba from the locals themselves – well worth it if you're in the city in the run-up to the Rio Carnival. This is Brazil's most popular dance and it's a marvel to watch. Rooted in its spiritual heartland of Rio de Janeiro, generations of natives (Cariocas) gyrate across the floor with ease and natural fluidity.
A night out in a gafieira (samba dancehall) in Lapa or a chic Ipanema nightclub is a fantastic experience and Rio has many private courses and professional schools to help budding dancers shake their hips. Dance schools are dotted all over Rio but one of the best known is the Casa de Dança in Botafogo.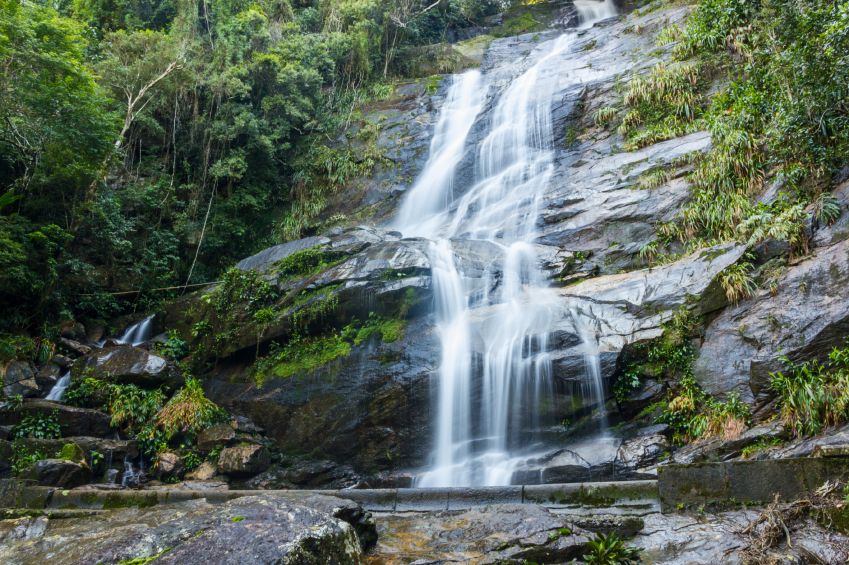 Explore Tijuca Forest National Park
You might like to leave the frenetic energy of central Rio behind for a day or two and visit its mountainous Tijuca Forest National Park in the Tijuca neighbourhood. This magnificent hand-planted rainforest is the largest urban forest in the world at 32 square kilometres. Once destroyed to give way to coffee plantations, Tijuca has now been reforested and is home to numerous rare and carefully preserved botanic species.
Perhaps the Park's most famous attraction is the statue of Christ the Redeemer (Cristo Redentor) towering 700 metres above the city on the Park's Corcovado Mountain. This awesome soap stone and concrete statue of Jesus Christ features on most Rio de Janeiro post cards and is listed as one of the New Seven Wonders of the World. Other awesome attractions include the spectacular 35-metre Cascatinha waterfall and the Chinese Belvedere with its incredible 13 viewpoints of this rainforest right in the heart of the city. Of course you can also enjoy a hike through the forest and witness close up its hundreds of unique species of flora and fauna.
Go crazy shopping
Rio de Janeiro, with its love of fashion and all things beautiful, is the place for fashion clothing, especially swimwear, Havaiana flip-flops and leather goods, in addition to a great number of beauty products.
The main shopping districts are downtown Saara District, Santa Theresa, Copacabana and Ipanema. You will find designer boutiques dotted along the Rua Visconde de Piraja. Copacabana hosts several souvenir shops along Avenida Nossa Senhora de Copacabana and its surrounding streets, as well as a busy Saturday street market on the beachfront. Shopping hours are generally from Monday to Saturday 09:00 to19:00 hrs. Supermarkets are normally open from 08:00 to 22:00 hrs with main shopping malls also opening on Sundays from 15:00 to 22:00 hrs.