An introduction to London
London is one of the globe's most influential centres of finance, fashion, arts and entertainment. It's fiercely multicultural too with one third of all Londoners being born overseas, bringing with them an international spectrum of culinary treats, along with an array of exotic clothing and music.
London's much-loved landmarks – Big Ben, Buckingham Palace, Tower Bridge, London Eye, and some of the world's greatest free museums and art galleries – are all there to explore. And once you've had a busy few hours sightseeing, it's time to take the weight off your feet at the city's awesome choice of restaurants, cafes, bars and clubs.
Want to escape the hustle and bustle? No problem. What's not to love about a city with more lush green parks than any other capital in the world? But if the noise of the city is still too much, less than an hour's train journey will take you on many a memorable day trip to explore other beautiful destinations just outside the city.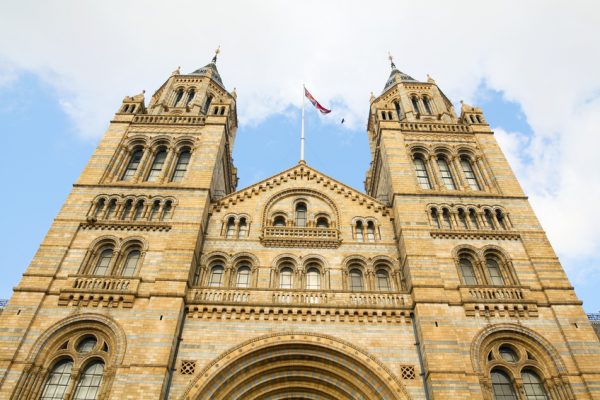 Entertainment
There's no need to delve too deep to find great entertainment and artistic influences in London. A tireless stream of innovative art and culture means ideas and imagination is partly what makes London so interesting. Londoners have always been strong and independent thinkers and today they also embrace all things avant-garde to create a pioneering design, art, culinary and literary landscape.
Museums in London are often free and of excellent standard, making them a highlight on most people's itineraries – favourites are the recently redesigned Imperial War Museum, the Natural History Museum, famed for its Tyrannosaurus Rex skeleton, the sprawling, hands-on Science Museum and the neighbouring Victoria and Albert Museum. London's art galleries are also free to enter so don't miss three of the most popular: Tate Modern, the National Gallery and the National Portrait Gallery. For something a little more quirky, London contains dozens of smaller museums housing hidden gems such as specialist collections and themes ranging from magic to medicine.
Nightlife in London is alive with some of Europe's top clubs and the West End, including the streets of Soho, positively pulsate with stylish bars, pubs and clubs. Other areas well worth exploring at night are Notting Hill, Camden, Clapham, Old Street and Shoreditch. Remember, you aren't on the Continent though: most pubs and bars are licenced to open until 11pm. Meanwhile, nightclubs usually get going by 10pm and fill up by midnight, often staying open until around 3pm.
Tickets for most concerts and gigs can be bought directly from the venues' box offices or from Ticketmaster. To find out the latest on what's going on during your stay in London, Time Out is a hive of information.
Food and drink
London is home to around 4,500 pubs and bars so there's always an excuse for a quick pint after a long day of touring.
If you're looking for a corner cafe, takeaway, vegan corner or even Michelin stars for more intimate dining a deux, you'll find it in London. Being the international city it is, food can be Caribbean curry one day and Chinese noodles or Greek moussaka the next. For something more classic, you'll find plenty of pizzas, British fish and chips or meat pie and chips – whatever your pocket and your appetite, there's a rich choice to tickle your taste buds.
Time Out offers a complete list of London's recommended restaurants and bars – a good place to start when planning to eat out in London.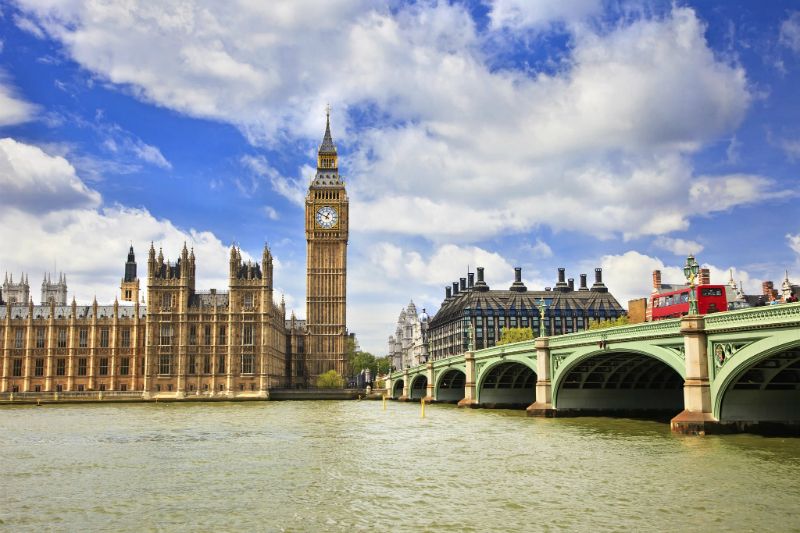 Travelling in London
Approximately 700,000 people commute into central London by train each day. If you don't want to wait for a bus, train or tube train, you can easily pick up one of London's 12,000 licensed taxis which make getting around easy regardless of the time of day.
The London Underground is an efficient system of tube trains running all over greater London and supplemented by over-ground rail links the further you go from the centre. Buses abound throughout the city and you can also hire a bicycle or take a river boat to cover some routes.
For the full lowdown on how to get around in London, Visit London provides comprehensive, up-to-the-minute information on travel passes, trains and buses along with maps which could come in handy when you're there. If you'd prefer to use an iPhone app, you can download the official city guide app.
London Pass, gives you all-in-one access to London's major sights as well as hop-on-hop-off bus tours, all at greatly reduced prices.
Did you know…?
There are more languages spoken (300) in London than in any other city of the world
Busking has been legal on the tube since 2003. Paul McCartney and Sting are both rumoured to have busked in disguise on the underground
London has 900 book shops; that's twice as many as in New York
Filming in the London Underground costs £500 per hour, unless your crew is less than five
17 per cent of the 32,000 music performances that take place in London each year are free
Big Ben refers to the bell and it chimes to the note of E
More than half of the London Underground network in fact runs above ground
Over 1,000 bodies are buried in a plague pit underneath Aldgate station, built in 1665