Cyprus basks in the Mediterranean yet despite its decidedly eastern location it offers a decidedly British atmosphere with English as its second language.
The island became a British colony in 1878 but then gained independence in 1960 and has since been divided between the Greeks and the Turks – more of this later.
The third largest and third most populous island in the Mediterranean, Cyprus is not just a sunny beach resort; this is also an island with a compelling history and culture, eye-catching landscapes and warm, hospitable people. If you are eager to discover Cyprus in all its glory, you will ideally need a car and an adventurous spirit.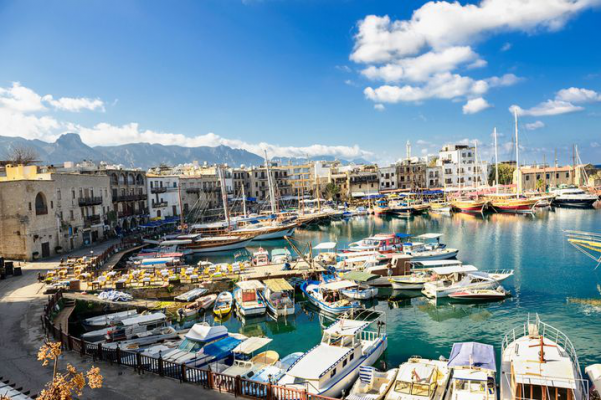 Greek or Turkish?
Cyprus is currently sliced into two very distinct areas monitored by a United Nations buffer zone or fence called the "Green Line": To the south of the island lies Greek Cyprus with its well-trodden beach resorts at Limassol, Paphos, Ayia Napa and Larnaca. To the north, there's the less travelled Turkish Cyprus which increasingly draws discerning holidaymakers looking for a quieter Cypriot escape.
You can cross from the Greek south to the Turkish north and vice versa at seven crossing points, which include two pedestrian points in the capital city of Nicosia. This is a crossing well worth doing, if only for a few hours, and enables you to dip into two very different cultures in one day.
Esentepe for sheer relaxation
If a scenic beach resort is your dream, Esentepe, near Kyrenia, could be your answer. Although this part of the coast remains wild and natural, many visitors greatly value this quality. Esentepe is also a beautiful up-market place to stay or visit for a day or two. It's also a great setting for a relaxing holiday where you can kick back and gaze at the sensational sunsets as you sit amid the area's fragrant pine forests and carob trees.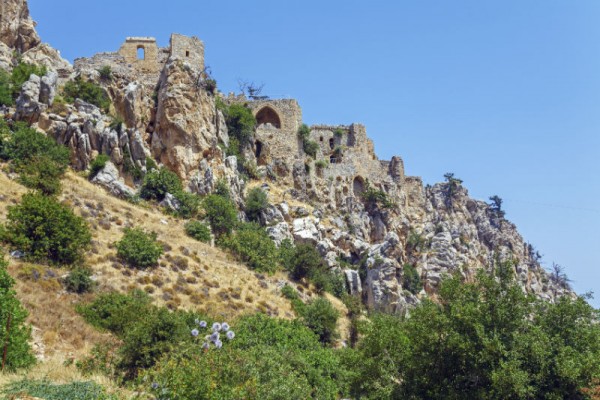 Castles in Kyrenia
Kyrenia has a long history dating back to the Trojan Wars. England's famed king Richard the Lionheart captured the castle at Kyrenia in 1191 while passing through Cyprus on his way to the Holy Land. You will spot at least three castles gracing the mountains overlooking Kyrenia, most notably Kyrenia Castle itself and St. Hilarion Castle. Meanwhile, the ruins of Bellapais Abbey originate in the 13th century and sit high upon a hill about five kilometres from Kyrenia. The abbey is now a museum with a restaurant and café, as well as being a venue for concerts and an annual music festival.
Fish restaurants in Bogaz
This tiny coastal village covers Cyprus's most pointed northern tip and nestles around a pretty harbour. You'll be spoilt for lovely fish restaurants – there are so many, you might find it hard to choose one. The Cyprus Gardens and the Karsel are widely acclaimed for their high quality fish dishes. Karsel could beat its rivals though, as your grilled fish is served with freshly-cut herbs grown on the restaurant's terrace.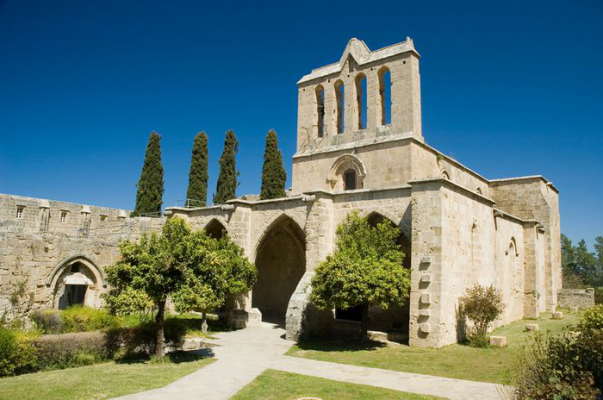 The Tree of Idleness
Not, as you might think, a Biblical tree, this carob tree grows near the abbey of Bellapais. The tree's claim to fame is its mention in the book by Lawrence Durrell: "Bitter Lemons" which gives an evocative introduction to 1950s Cyprus – why not take the book with you for a good holiday read while you're there? It has long been a text for British schoolchildren, but that's not the tree's fault!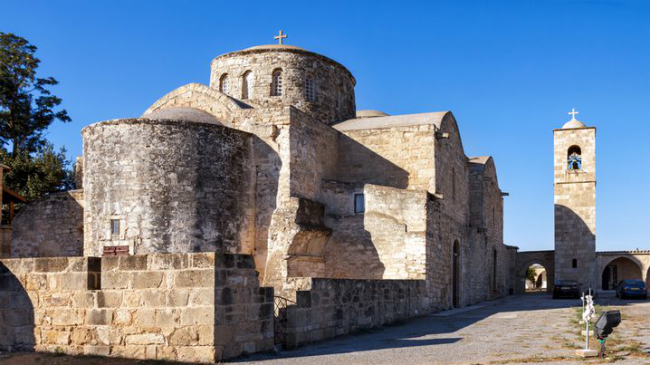 Icon museum
The art of icon painting has long been an essential part of Greek and Cypriot culture and the St. Barnabas Monastery's icon museum near Famagusta in northern Cyprus is home to an impressive collection of Greek Orthodox and Byzantine art. St. Barnabas is the patron saint of Cyprus who was born in nearby Salamis. The monastery also hosts thought-provoking ruins reflecting Cyprus's Roman past.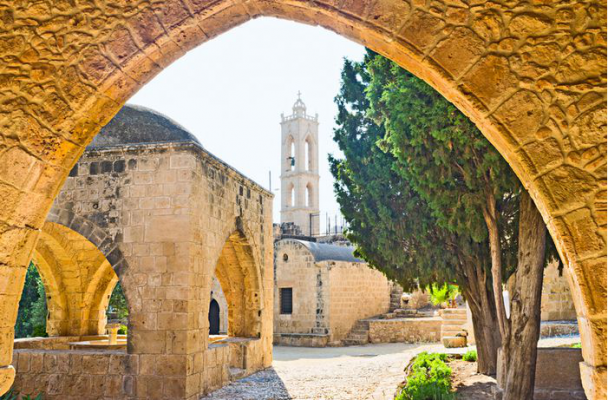 Ayia Napa's charming, 16th century monastery
On the central square of the bustling tourist village of Ayia Napa, you'll find this charming, 16th century monastery – a landmark of Aya Napa and its surrounding area. In ancient Greek, the word 'Napa' means woodland and the monastery was dedicated to 'The Lady of the Forest'. It is surrounded by a huge wall and was partly built underground, hewn from the rocks. It's estimated that the ancient sycamore tree growing next to a reservoir in front of the south gate is over six centuries old.
Archaeological kudos at the Paphos Mosaics
Paphos is probably of Southern Cyprus's most popular tourist resorts. It may be full of tourist amenities, but the mosaics are the town's key cultural attraction and must-sees for archaeology and history enthusiasts.
Various ancient houses are here for you to view, donning beautiful floor mosaics, along with monuments and segments of structures so that you can admire inside and out. The houses, some of them dating back the 5th century, are extremely well maintained, so much so that they have been made a UNESCO World Heritage Site.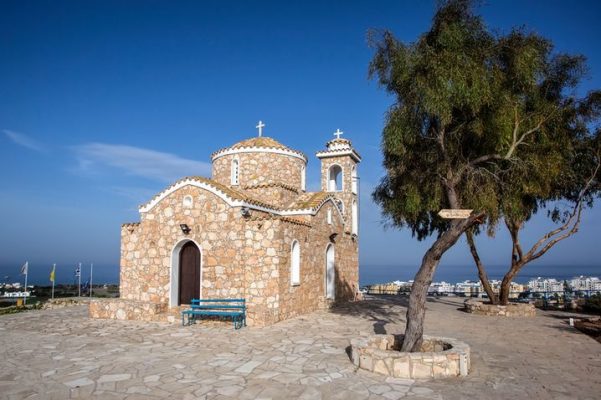 The Church of Prophet Elias
When admiring the views on the picturesque rocky outcrop overlooking Protaras, you will see this charming, recently rebuilt church gracing a promontory – perfect for photography.
Near the church is another special tree. Locals believe that you should tie something important to one of its branches in remembrance of the most loved people in your life. Inside the church, you'll find a colourful array of paintings – don't miss the beautifully reconstructed ceiling.
A history buff's paradise
History buffs will be in their element. If you want more historical inspiration, our Cyprus Highlights for History Lovers explains more.
Getting to Cyprus
You can fly to Southern Cyprus's Larnaca International Airport or the Paphos International Airport from the UK via many direct flights.