Holidays in magnificent Mauritius
The deepest of blue waters, breath-taking beaches, powdery white sands and the glistening Indian Ocean – it's easy to see why exotic Mauritius is widely considered to be one of the world's most enchanting holiday destinations.
This sun-baked Indian Ocean isle offers startling scenery along with a surprising amount of cultural and recreational things to see and do.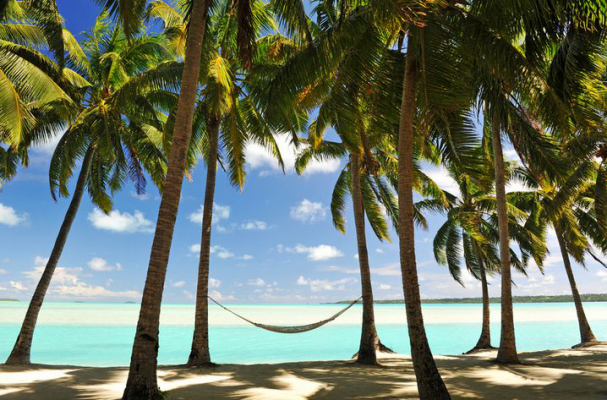 An island of variety
Deciding on how you are going to fill each day of your Mauritius holidays can be hard considering how much there is to do. One way of narrowing things down is to work out in advance what part of the island you wish to stay on.
There are two distinct areas of Mauritius where most holidaymakers tend to stay – the north and the west. Deciding on the right spot for you will depend on what you'd like to see and do once you arrive.
With this in mind, we've gathered together some of the attractions each part of the island has to offer: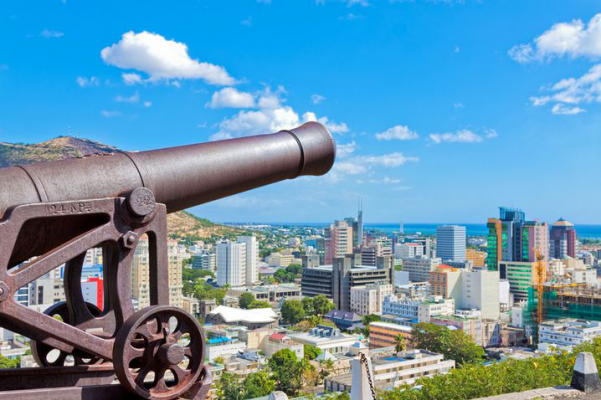 The North
As the traditional home of tourism in Mauritius, the north is where you'll find many of the breath-taking beaches, luxury hotels and famous restaurants. Busy round the clock and round the year, it is particularly popular with the younger generation looking for lively nightlife. However, this should not put off more mature travellers. Like most party centres, the action is restricted to one area only so it's not hard to head off and find some peace in the North's many tranquil, crowd-free spaces.
Port Louis, the capital of Mauritius is not to be missed. It is a lively city and at Caudan Waterfront you can enjoy the craft shops, restaurants with outside seating, ice-cream stands and plenty of places to sit and take in the view. There is also a bustling market nearby where you will find everything on sale, from pyjamas to fresh fish.
Head out of Port Louis to the SSR Botanical Gardens which are amongst the world's best and most famous botanical gardens so expect a sensory treat of natural beauty. We recommend hiring a guide to show you round this dazzling collection of wildly colourful plant-life. To continue with the nature theme, Rivulet Rouge Bird Sanctuary is home to an extraordinarily diverse selection of birds, though many are migratory. Therefore, the best time to enjoy the sanctuary is between October and March when the more exotic species return to Rivulet Rouge.
Move on to the Chateau Labourdonnais, a colonial architectural dream. Built in 1859, it is one of the world's finest examples of its era's ornate architecture. After taking the tour, why not relax with a drop of rum from the chateau's very own distillery?
Finally, a catamaran trip is a great option if you're looking for a few hours on the water. At the halfway point you may take a dip and don a mask and flippers for snorkelling in the Indian Ocean. Climb back on board for a tasty barbecued meal cooked on the back of the catamaran, accompanied by a nicely chilled beer or wine. Then lie back on the deck and totally relax.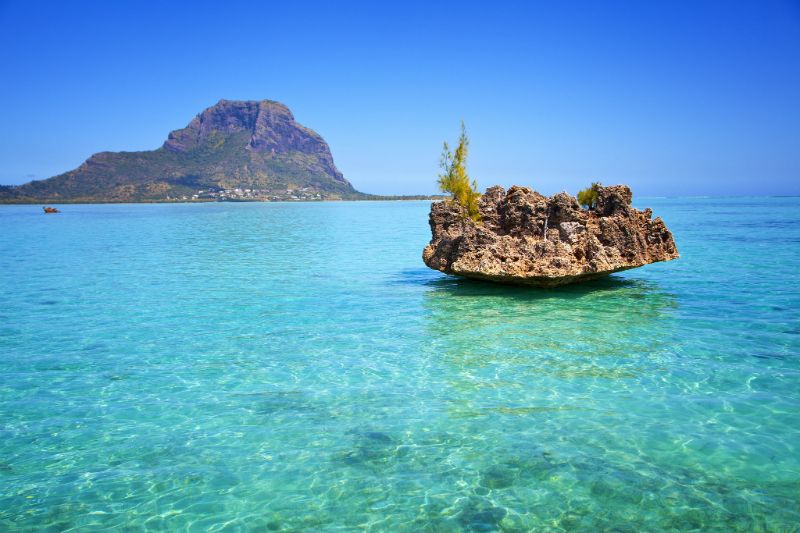 The West
While the North is Mauritian tourism's main hub, the West showcases a multitude of impressive natural gems. A remarkable cocktail of colours is sprayed across this luscious landscape. You'll run into gleaming salt flats in Tamarin and rough, boiling sands around Riviere Noire. Meanwhile, the deep green of the canopy and the soaring peaks of Le Morne Brabant will have you walking through another world.
Tamarin is popular with locals though it's also quite tourist friendly – its beach is arguably the most truly 'Mauritian' of the island's many magnificent coastal spots. Located in a scenic sandy cove where time seems to have stood still, it's a gorgeously untouched and unsullied spot – perfect for swimming, sunbathing and relaxing.
To enjoy more of the islands natural wonder the Black River Gorges National Park is a pretty spot to head for if you are looking to hike among the island's incredibly beautiful flora and fauna. There are short and long walking trails to choose from and if you prefer to concentrate on the native birds and hundreds of endemic flowers rather than on the map, you could book yourself onto a guided hike – a dream for gardeners, botanists and birdwatchers alike. Casela World of Adventures is also worth exploring, located just outside Flic en Flac, here you can see several examples of the island's most exotic wildlife in its natural habitat including deer, wild monkeys, bats and more.
Medine Sugar Factory might look smoky and industrial but this sugar factory makes for a fascinating afternoon trip as you tour the factory (between July and November) to see how the locals make their biggest export. A highlight is the rum and of course you can taste the rums produced in its distillery.