Summer can get busy. It can get long too. And as they say: a change is as good as a rest, so why not beat the heat somewhere new and exciting – but where to go? Here are a few interesting ideas to help you get inspired: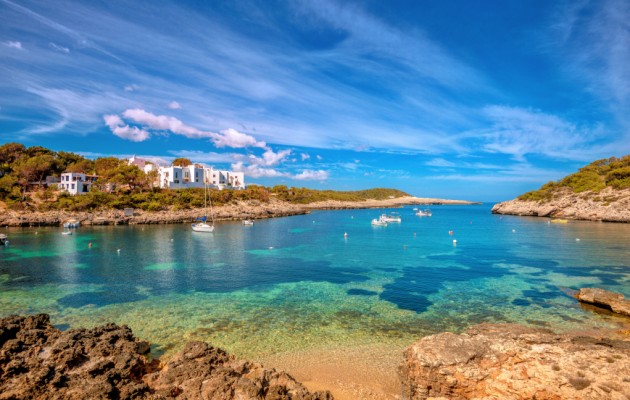 The Spanish islands
There are seven Canary Islands to choose from: the busier isles of Tenerife, Gran Canaria, and Lanzarote, or the quieter Fuerteventura, El Hierro, La Gomera or La Palma. Each offers a huge variety of natural landscapes, sun-drenched shores and a host of sightseeing and activities to enjoy. A gentle summer climate draws visitors and with average winter temperatures of 19 degrees centigrade, the islands are ideal for bearable summer heat. Other attractions are two UNESCO World Heritage sites, two World Biosphere Reserves as well as many water sports, volcanoes and Saharan-style sand dunes.
The Balearic Islands of Majorca, Menorca and Ibiza also have great reputations for warm, sunny weather and this, along with their idyllic scenery, beaches and mouth-watering cuisine, make them firm favourites for anyone looking for a quick break away in the sunshine.
Majorca's selling points include the elegant capital city of Palma and the idyllic beaches at Alcudia. Cala'n Bosch in Menorca could be your perfect choice for a quiet, relaxing beach break or walking holiday. Meanwhile, Ibiza offers an excellent mix of beaches, fun and water sports. Bear in mind that despite being a party mecca, you can also escape Ibiza's seemingly endless nightlife in favour of quieter getaways and family holidays.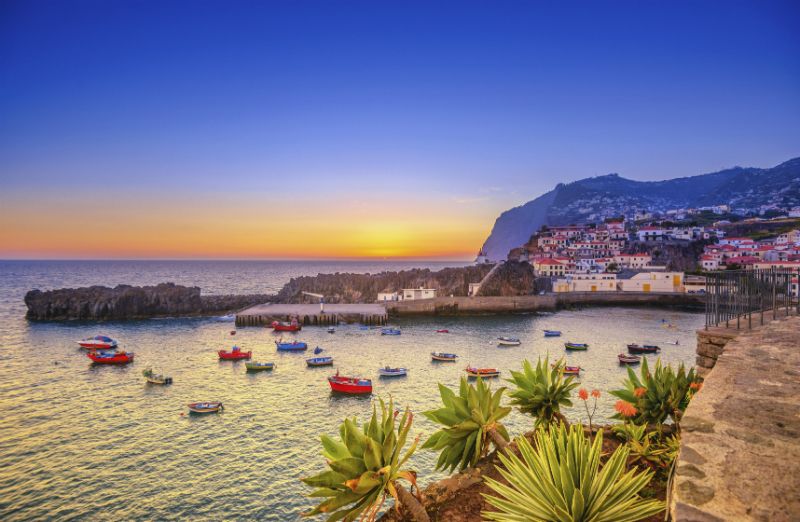 Madeira, Portugal
Slightly north-west of the Canary Islands lies the verdant island of Madeira. Dubbed 'the floating garden', the island is famed for its wonderfully maintained floral gardens. The capital city of Funchal hosts a charming cobblestoned old town and to see the rest of the island, you can sail around it or simply take a luxury bus tour. If you're there on New Year's Eve, the capital stages the world's biggest fireworks display and its Christmas lights are second to none.
Madeira offers plenty of smart, swanky wine bars as well as cosy, family-run restaurants serving traditional dishes made with locally grown foods. Madeira hosts some of Portugal's most popular and luxurious hotels and because it's just a short flight away from mainland Portugal, this beautiful island is a convenient holiday destination to reach.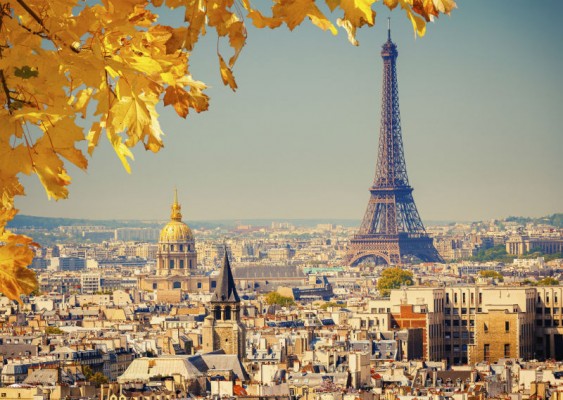 Paris, France
Without a doubt, Paris is perfect if you're seeking romance. For culture vultures the city has plenty in the way of historic and contemporary art and architecture, literature and everything in between. For gourmets too, Paris appeals to all taste buds and all budgets, thanks to its excitingly multicultural influences.
The iconic Eiffel Tower is where most people head to at some stage of their short breaks in Paris. Gustave Eiffel constructed this elegant, 320m-tall spire as a temporary exhibit for the 1889 World Fair; however, its popularity enabled it to survive as one of Paris's most popular tourist attractions. It's generally recommended to pre-book your tickets online to avoid excessive queues. Lifts take you up the three levels for epic views of the city. If you're feeling energetic, you can walk up 704-steps to the second level. At the top, the champagne bar will help you mark your momentous climb.
If you are in Paris for just a weekend, our article on how to see Paris in a single weekend should help you plan your trip.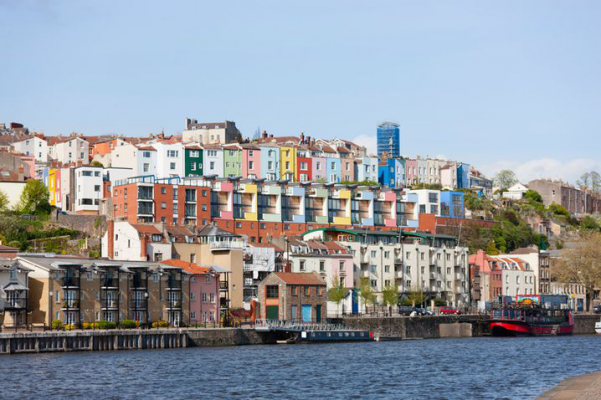 Bristol, Somerset
During summer months, UK university cities are often far quieter than in term time and with the weather at its best, there's a good chance you will be able to explore without having to pop open your umbrella. Bristol is a case in point.
The West Country's biggest city boasts a busy cultural scene along with some of the nation's most prestigious contemporary art, music and theatre. Buzzing bars, cafés, shops and restaurants, plus a vast student population make it an inspiring and energetic city break destination.
Now that Bristol's industries no longer rely on the docks, the historic harbour has been well developed for recreation and is home to some important arts and entertainment complexes such as the Watershed, M-Shed and the Arnolfini.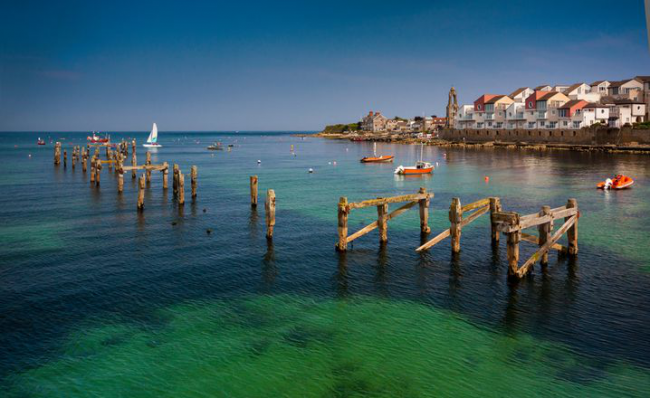 The Jurassic Coast, Dorset
Head for Dorset is you're looking for fresh, bracing winds and stunning coastal beauty. The famous Jurassic Coast, has been a UNESCO World Heritage Site since 2001 and its magnificent 95 miles stretch of coastline puts everything into perspective with its multitude of unusual fossils and curious rock formations which record an amazing 185 million years of Earth's history. Lulworth Cove and Durdle Door offer perfect examples of geological features carved from folded limestone.
Lyme Regis, Swanage and Weymouth are some of the quaint seaside resorts worth visiting but there are plenty more equally enchanting harbour-side villages to drop in on along the way; what's more, the people are friendly and the fish and chips are to die for.
If you have the stamina and time, you could tackle some or all of the South West Coast Path which extends from Poole for 630 miles, following Land's End and onwards to Minehead. As you go you'll be spell-bound by an intriguing sense of the Earth's past along with jaw-droppingly beautiful scenery.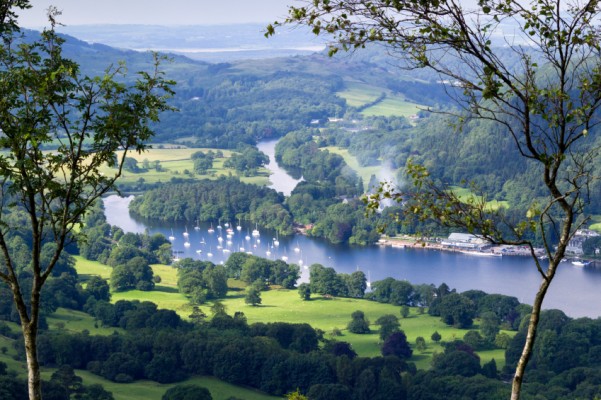 The Lake District, Cumbria
The UK's favourite national park welcomes some 15 million people each year who come to discover its shimmering lakes (and infamous Loch Ness Monster), jagged fells and picture-postcard panoramas. From mountain hikes to lake cruises, the Lake District is an outdoor paradise which brings with it the chance to enjoy sheer relaxation, romance and literary inspiration – so much so that the likes of Beatrix Potter, William Wordsworth, John Ruskin and Arthur Ransome all found inspiration here. Wordsworth summed it up when he wrote "Let nature be your teacher."
Enveloping approximately 1,424 square kilometres and hosting 16 extensive lakes, the Lake District's scenery begs for exploration on foot or by boat. Scafell Pike, England's highest peak, stands 3,210 feet above sea level and makes a challenging climb. Even during springtime many of the Lake District's peaks are still snow-capped. A stunning get-away-from-it-all break to remember.
For more ideas on exhilarating escapes to the country, take a look at our top five UK rural escapes.