Top 10 destinations in Europe
Looking for a holiday that'll give you a change of scenery as well as a hard-earned break? Whether you're a skier, a sunbather or an avid culture vulture, there's so much to enjoy without having to take a long haul flight.
To help you plan your next European trip, here's our pick of ten not-so-obvious European destinations that may well have you booking your holiday very soon:
1. Saariselka, Finland
This Arctic Circle skiing mecca is often cited as the frontier to winter wilderness. With wide and quiet slopes, it is a great location for beginner and intermediate skiers and with daytime temperatures averaging well below zero, the chilly weather will reward you with great views to Russia and possible glimpses of the Northern Lights from September to March. When you're not skiing, why not try out the sauna or warm up by the log fires at the bottom of the slopes?
Nearest airport: Ivalo International Airport
2. Interlaken, Switzerland
Mainly famous as a summer lakeside destination, Interlaken offers plenty during the winter season too, thanks to nearly 150 miles of magnificent ski tracks. The resort is noted for its amazing panoramic views and fabulous ski conditions but non-skiers can have fun too: the cog-wheel train has the highest altitude track in the Alps, the famous Aletsch Glacier will have your camera clicking and an ice cave along with beautiful mountain streams, waterfalls and lake cruises all bring magic to your Swiss mountain experiences.
Nearest airport: although Bern-Belp is the nearest international airport to Interlaken, flights are infrequent compared with Zurich International Airport and Geneva-Cointrin Airport, both of which are roughly the same distance from Interlaken.
3. Courchevel, France
Courchevel is a truly unique resort and one that many a keen skier has to try out. It is made up of four villages, all situated on different levels and linked by a good network of ski lifts and buses. While a holiday here might stretch the budget a little, you'll be skiing at a resort often referred to as France's best for skiers of all levels which can't be bad.
Nearest airports: Grenoble and Geneva International airports.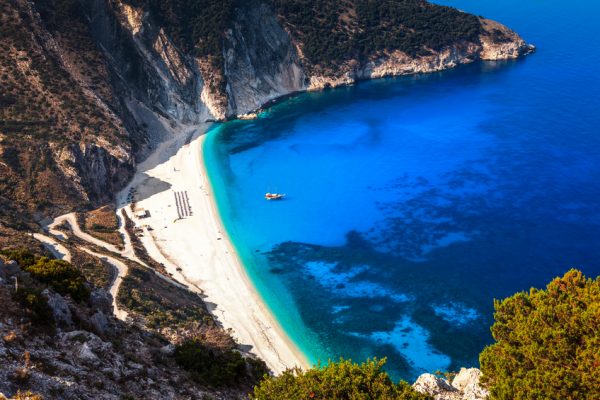 4. Myrtos Beach, Kefalonia, Greece
Beaches in Greece are famous for their stunning beauty and cater for many types of beach goers, whatever their preference: sandy, pebbled or rocky, rough or calm all with gin clear waters.
You'll be hard pushed to beat Kefalonia Beach for its beautiful surroundings and the opportunity to take some truly enviable travel photos. Deep blue waters crash down on the bright white pebbles of Myrtos in northern Kefalonia. Tucked away between towering cliffs, the beach can be accessed by regular bus services from the harbour in Agia Efimia.
Despite its popularity and size (Myrtos is over a mile in length), it's easy to find sun beds along the beach, even at the quieter far end. Make sure you take a photo of the beach from the cliffs – it's the kind of image that could have all your friends planning their holidays in Greece too.
Nearest airport: Kefalonia International Airport
5. Conil de la Frontera, Cadiz, Spain
Spain abounds with fantastic beaches and the Mediterranean weather often makes its seaside resorts pleasant all year round.
For family-friendly, nature-loving beach holidays on Spain's Costa de la Luz, head for Cadiz coast's Conil de la Frontera. There are a number of delightful beaches nearby, one of the most popular being La Fontanilla located directly in front of the town and consisting of a wide, 2 kilometre stretch of magnificent white sands with turquoise waters.
Nearest airports: Jerez and Seville International Airports
6. Praia do Amado, The Algarve, Portugal
The ruggedness of the western Algarve makes this part of the Portuguese coast ideal for surfing and Praia do Amado has long been a favourite amongst wave lovers looking to catch some surf. The windy west isn't for everyone but if you like wild beaches you'll love the Algarve coast, along with its wide range of tourist facilities, including golf and beach resorts to suit the whole family.
For a lowdown on The Algarve's beaches, our article on the top ten beaches in the Algarve points you in the right direction.
Nearest airports: Faro Airport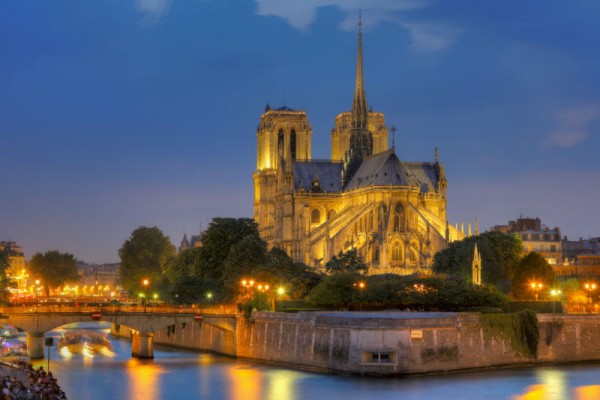 7. Paris, France
Paris exudes culture at every turn and this, along with exquisite cuisine, chic boutiques and outstanding museums makes it the place to go for the finer things in life. Paris is one of the world's most varied metropolises, with a fascinating cultural mix within its patchwork of arrondissements (districts). The resulting communities with their local shops, markets and cafés in some way reflect their own characters while maintaining the charm that is so quintessentially Paris.
From the Louvre and Notre Dame to Versailles and Montmartre, the cultural sights of Paris should keep you entertained for several days or even weeks on end.
Nearest airport: Paris Charles de Gaulle
8. Vienna, Austria
Vienna was once regarded as the centre of the universe; that was in around 1900 – a time when Freud was creating revolutionary ideas of the human mind and when Gustav Klimt, Egon Schiele and Oskar Kokoschka were redefining painting. Meanwhile, Mahler composed and the strains of Strauss's Blue Danube permeated the city, as they still often do.
All this momentous history, art and thinking mean that Vienna offers grandeur just about everywhere you go.
Nearest airport: Vienna International Airport
9. Prague, Czech Republic
The capital city of Prague is renowned the world over for being a hub of cultural icons, historical landmarks, colourful local customs and cuisine. Indeed, it is packed with unique sights to visit, such as Charles Bridge; Wenceslas Square; Petrin Hill; John Lenon Wall and the magnificent St Vitus Cathedral. Elegant Prague will leave you with special cultural memories to last a lifetime.
Nearest airport: Prague International Airport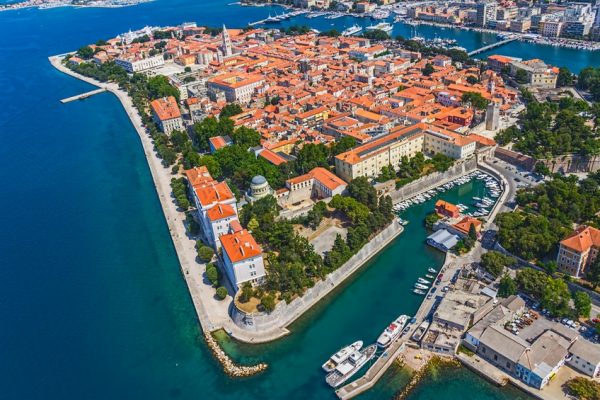 10. Zadar, Croatia
Zadar is Croatia's oldest continuously inhabited city. The laid-back peninsular boasts stunning medieval churches as well as Roman and Venetian ruins contrasted with a cosmopolitan café scene, brilliant museums and world famous art. The Roman Forum and Byzantine-style St Donatus' Church are the heritage standouts but its Nikola Bašić's art installations – the Sea Organ and Sun Salutation. The pieces use the sea and solar energy to create eerily beautiful music throughout the day and a spectacular light show through the night while powering the harbour-front lighting system.
Nearest airport: Zadar International Airport