Strikes: Am I covered by my travel insurance?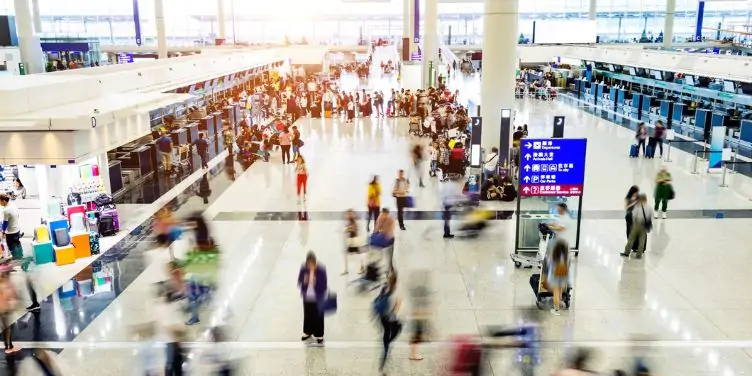 With airport staff calling for further strikes, you may be wondering what happens if your flight is delayed or cancelled.
While it's frustrating to have your holiday plans changed at short notice, there are regulations in place to help you claim compensation if strikes affect you.
On top of that, having a good travel insurance policy that covers you against delays and strikes can give you added protection.
Find out more about your consumer rights and whether you're covered for airline strikes by your travel insurance below.
What are my rights if my flight is cancelled because of strikes?
If your flight is cancelled due to airline strikes, it's your travel provider's responsibility to find you an alternative flight as soon as possible.
If you booked your flights with the airline directly, and they're still striking, they may need to find you an alternative airline to fly with, at their cost.
If you've booked a package holiday (flights and accommodation bought together) with an ATOL protected travel company, they're responsible for finding you alternative flights. If they fail to do so, you can claim a full refund for the total cost of your holiday from them.
If you need to stay abroad overnight as your return flight is affected by strikes, your airline must provide you with accommodation, food, drink, and transport to and from the airport.
Will my travel insurance cover me for strikes?
Your travel insurance should cover you for strikes as long as strike action was not common knowledge at the time of booking your trip, or taking out your policy (whichever came later).
If you have a Staysure travel insurance policy you can make a claim if you have to pay for emergency travel or accommodation expenses, or if your trip is delayed by more than 12 hours because of strike action.
If you're delayed by more than 12 hours beyond the intended departure time, you can choose to abandon your trip and submit a Cancellation claim.
If needed, we can also make arrangements for overnight hotel accommodation and alternative travel if you arrive too late to catch the first part of your pre-booked trip as a result of strike or industrial action.
If you have a policy with another travel insurance provider, check with them as to what you're covered for, and what your travel strike cover limits are as these may vary.
You can read more about what to do if your holiday plans change due to airline strikes and travel disruption here.