Carry on Cruising: Booking your Next Cruise with Confidence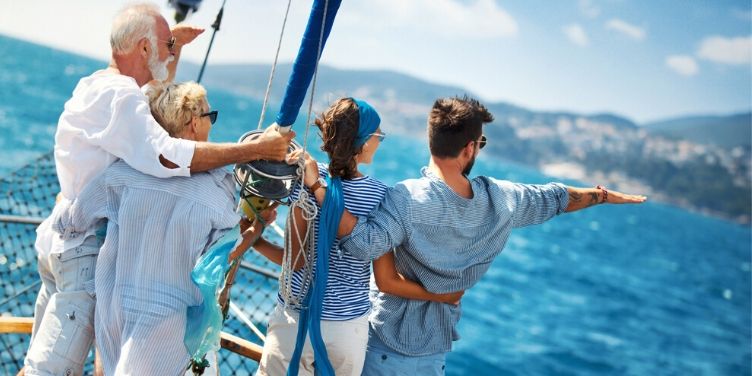 International travel may have been thrown into disarray by the COVID-19 pandemic, but you can still look forward to a much-needed holiday.
Switch on the radio or television. Talk to friends and neighbours. The COVID-19 pandemic is the only topic of conversation at present. I can't be the only one who half wishes we could go back to debates about Brexit and bad weather!
But while many of us have had travel plans disrupted this spring and are wondering what will happen to our summer holidays, it isn't all doom and gloom. The hard-hit cruise industry has risen to the challenge. Firstly by ensuring the safety of their customers, but also by putting improved cancellation policies in place so that you can rebook with confidence and still have a holiday to look forward to once it's safe to travel again.
What not to do
Most importantly, don't panic. If you've got a holiday coming up, make that cuppa and then sit down with your paperwork. If the trip is imminent, your tour operator will probably have been in touch already with your options. If not, go on their website and you should find all the information you need.
Try not to ring. Not surprisingly, their reservations teams are very busy and probably undermanned too with staff self-isolating or working from home. So, just follow the online advice and be patient. Remember there is also a wealth of sound advice available from ABTA.
New cruise cancellation policies
Every tour operator is different, but most cruise companies have suspended operations until at least mid-April. So, it's always best to check their website first.
If this affects your departure, you will be offered an alternative sailing.
But customer confidence is all-important and both river and ocean cruise operators are letting customers book a break for later this year or for 2021 with an offer of fully flexible cancellation policies. Hurry though. These offers only last until late April or early May. While extensions or alternatives may follow, nobody can be sure at this time.
Fancy a leisurely meander down the Rhine or Moselle? Or maybe an ocean cruise to the Canaries or Mediterranean? Fred Olsen have introduced a Booking Reassurance Guarantee. This means anyone booking before 5 May for a 2020 cruise will be able to cancel their booking and move it to any other 2020 cruise provided they give a minimum of 2 weeks' notice.
Hurtigruten customers who are due to depart before September 30 may rebook on a Norwegian coastal cruise between July 2020 and 15 December 2021 without any cancellation penalties. So, you can still look forward to seeing the Midnight Sun or the Northern Lights! Guests making new bookings before 30 April 2020 can rebook to a different trip date without penalty until 30 days prior to departure.
Many new retirees celebrate freedom from work with a long haul adventure. A cruise around Asia or Australia perhaps; Antarctica; or The Galapagos. No need to worry if you're travelling with Viking. Book before 30 April 2020 and you can change your cruise date up until 24 hours before departure at no cost. You then have 24 months to select your new cruise date.
Leading river cruise operator CroisiEurope has postponed all its cruises through to 15 April and passengers impacted by the changes will receive full credit to book on a future cruise, plus a voucher for £150 per person. And if you make a new booking before 1 May, for a departure before 31 August 2020, you can cancel free of charge up to 30 days before departure day.
So, while the picture may look bleak for cruising right this moment, you can still look forward to that relaxing holiday afloat in perfect confidence that you won't be losing out.
Before you book… please note
All information is correct as of 23 March 2020. Check the cruise operator's cancellation policy before you buy as it may change.
It's important to check that if you're booking your next holiday while it's unsafe to travel that your travel insurer has a good cancellation policy – allowing you to change your plans if you need to.
Buying travel insurance for your holiday is still important and still advised by the government. Most cruise operators will still ask for confirmation before you embark on your trip. Take a look at cruise travel insurance, for more information on buying your cruise cover when it's not yet safe to travel. You can even get 10% off COVID-19 tests when you take out a travel insurance policy with us!