Travel to Spain after Lockdown: How You Can Keep Safe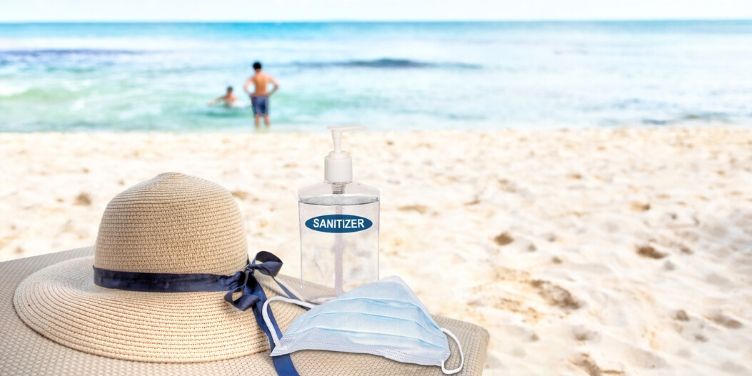 Spain has always been a favourite holiday destination for British travellers and this year more so than ever, given that Spain is on the exempt list drawn up by the Foreign, Commonwealth & Development Office (FCDO). At the time of writing, British holidaymakers can travel to mainland Spain, the Canary Islands, and the Balearics, but you need to check with the FCDO's travel advice before booking, and again before travelling.
While you may be heading to a familiar holiday destination, it might feel that bit different when you arrive, with new regulations and restrictions to consider. So, make sure that you are in the know with the latest rules, both at home and in Spain.
Are any Spanish regions out of bounds?
While the FCDO list Spain as a safe destination, inbound travellers are also bound by Spanish legislation. This means that if a local outbreak occurs, individual areas could still close to tourists as temporary lockdown measures are enforced, as they were here in Leicester.
How can I get to Spain right now?
Airlines such as Easyjet, Ryanair and British Airways are gradually restarting their flights to popular destinations. But if you are planning on booking your own flight and accommodation, do check that the flight is actually running before booking that dream villa or apartment.
A travel agent or specialised tour operator will know the latest situation and be able to book a complete package for you if you don't feel comfortable doing this yourself.
What about local health precautions?
You must wear a face mask at airports and while in the air, and you need to carry sufficient stocks to replace it every four hours. You also need to clean masks between uses. Expect to have a temperature check on arrival at your destination airport.
Everyone over six must wear face masks on public transport, in shops, and in public spaces where it is not possible to follow the social distancing rule of 1.5m. So make sure you never leave your accommodation without ample masks to last the day.
Off to Barcelona? You must wear a face mask at all times in public spaces.
The same applies to visitors of the Balearic Islands, where you will need to wear a face covering when leaving your hotel room. Those who go against the rules will be hit with a €100 fine.
If for medical reasons you can't wear a face mask, it's important that you speak with your doctor (you may need to take a doctor's note with you, to explain why you can't wear a mask.)
You should find plenty of hand sanitising stations in hotels and resorts, but be on the safe side and always carry your own. Decant large bottles into smaller containers so you can keep one in every handbag and beach bag.
Will restaurants and major attractions be open?
Most bars and restaurants are open in popular tourist spots but, as in England, they must follow strict social distancing rules and have reduced capacity for customers. So to avoid disappointment, it may be best for you to book ahead.
The same goes for tourist attractions. Always check before you set out; even better, before you leave the UK. With visitor numbers limited at everything from museums to theme parks, you will probably have to book a ticket with a time slot online.
At the time of writing, the following popular attractions are open for your enjoyment:
Will I be covered by travel insurance if I go?
As long as you follow UK government advice, and the government advice of your chosen destination, then your travel insurance should cover you up to your policy limits. If you choose to travel against government advice, your travel insurance for Spain will be made invalid and you won't be covered. When you take out a travel insurance policy with us, you can get 10% off PCR test packages.
Take a look at our latest coronavirus update to find out how we're helping our customers. Worried about your travel insurance for COVID-19? Our coronavirus travel insurance can help give you peace of mind.