Travel restrictions lifted by the FCDO: what does it mean for my holiday?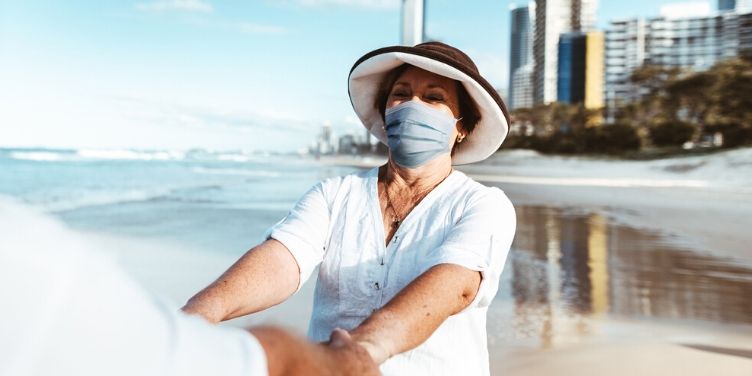 The Foreign, Commonwealth & Development Office (FCDO) still advise against all but essential travel, but some countries and territories have now been announced as being exempt from this advice. But what does this mean for your holiday plans?
What does it mean if a country is now exempt from travel advice?
For British travellers from 4 July 2020, countries where there is no longer an unacceptable risk to British people travelling abroad have been added to the FCDO exempt list.
This means that non-essential flights, ferries and channel crossings could now be available to destinations on the list. But it doesn't always mean that you can go on holiday yet…
Can I go on holiday abroad now?
If your destination is listed in the FCDO exempt list, then you might be able to go on holiday as long as travel has been allowed from your region.
Before you reach for your passport, it's important to check the guidance of the local government of the destination you want to travel to. There, you'll be able to find key information on entry criteria.
It's vital to check this information as it is your responsibility to follow the specific entry requirements before you travel.
Entry requirements differ greatly between countries – here are three examples from some European hot-spots. These examples are accurate as of 28 July 2020, but advice is likely to change so please check the FCDO website for up-to-date information:
Cyprus:
From 1 August, those travelling from the UK can visit Cyprus but need to provide a negative COVID-19 test result on arrival, (received 72 hours before they travel.)
Flights to Cyprus will be back up and running from 17 August.
Spain (including Canary Islands):
From 27 July, the FCDO has advised against all but essential travel to all of Spain, including the Balearic Islands and the Canary Islands.
If you choose to travel to Spain while it's unsafe, your travel insurance will be made invalid and you won't be covered.
When returning to the UK from anywhere in Spain, including the Canary Islands and Balearic Islands, you will need to self-isolate for 14 days.
France:
From 13 August, the FCDO has advised against all but essential travel to France.
If you choose to travel to France while it's listed as unsafe, your travel insurance will be made invalid and you won't be covered.
If you're already in France, when you return to the UK you will need to self-isolate for 14 days.
Can I go on holiday if my region is in lockdown?
If your region has been put into lockdown, then it means that the government has advised against travel for you. This unfortunately means holidays are out of the question too. Travelling against government advice will invalidate your travel insurance. So, if something happened on holiday, you wouldn't be able to claim on your travel insurance.
Can I go on holiday in England now?
If you live in England, you can travel throughout England, but other parts of the UK may have different restrictions.
With current guidelines if it's safe to travel from your region (as advised by your local government) then you can travel in England to stay over in paid accommodation.
If you are planning a UK holiday for more than two nights in pre-paid accomodation, then buying UK travel insurance can help protect your plans.
Can I go on holiday in Wales now?
Welsh travellers can now travel throughout Wales, in England and elsewhere in the UK. You can go on holiday with your household, or extended household if you have agreed to form one. For more information on Welsh travel, take a look at Wales' coronavirus government advice.
If you live in England, you can travel to Wales as long as you follow local advice and restrictions.
Can I go on holiday in Scotland?
From 15 July, Brits can now visit Scotland without needing to quarantine on arrival, and Scots can now travel to England.
Scots can now travel within Scotland from 15 July, with holiday accommodation now open including hotels and self-catering cottages.
Can I go on holiday in Northern Ireland?
If you're travelling to Northern Ireland from England you will need to self-isolate for 14 days on arrival.
If you live in Northern Ireland, you're now able to travel anywhere in Ireland, as long as you follow government advice.
Can I visit attractions and activities on holiday?
It's worth thinking about the attractions and activities you would usually visit on holiday as these will be following COVID-19 restrictions. This means that not everything will be open, some things might have restricted capacities or you might need to pre-book activities and dining in advance.
Outdoor swimming pools in the UK have been open from 11 July. From 25 July, indoor swimming pools can open in the UK.
Some holiday providers such as Center Parcs are asking visitors to pre-book dedicated swim slots to still allow social distancing. Shower facilities may also not be available and you might be asked to visit already wearing your swimming costume under your clothes to minimise time in shared facilities.
Will my travel insurance cover me if I go on holiday?
It needs to be safe for you to travel for your travel insurance to cover your trip. As well as making sure you are fit to travel, the government must not have advised against all, or all but essential travel to your destination. You must also follow the local government advice of your destination, which means checking and follow their guidelines and entry requirements.
When it comes to protecting your trip from COVID-19, find out how our travel insurance can cover coronavirus and how we're helping our customers if their trips are affected by COVID-19. When you take out a travel insurance policy with us, you can get 10% off PCR test packages.