Don't Bank On It: Bank Travel Insurance Policies Report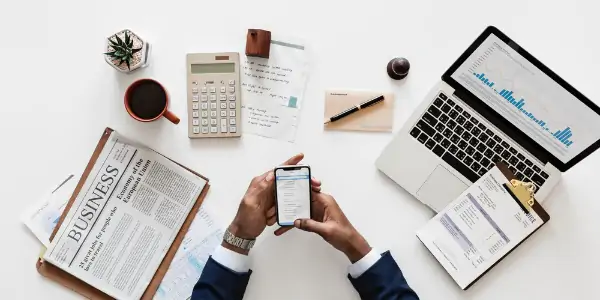 Does your bank include a travel insurance policy when taking out a current account? Have you ever wondered if the policy included with your bank account would protect you if you needed to claim?
Some perks and incentive add-ons by banks are fantastic. But others can seem too good to be true. We believe that holiday insurance is worth doing right. So we investigated how well protected over 50s are from incentive travel insurance policies, offered by banks.
Through our study, we asked 2,000 Brits aged 18-80 about their travel insurance choices.
Our surprising findings found that travel insurance policies offered by banks alongside current account packages are misleading over 50s, leaving them exposed and without cover.
Read our report highlights below.
Don't Bank On It Key Findings:
1 in 4 Brits rely on add-on travel insurance included with their bank account
Having access to add-on travel insurance included with your bank account may seem like a great idea. With just one click, you're covered.
But in truth, you're only properly covered by a bank policy if you:
have no pre-existing medical conditions
are not over a certain age – which over time is getting lower
are not participating in certain adventurous activities.
So in reality, bank travel insurance policies, provided as a package when taking out a current account, are leaving thousands of people without adequate cover and vulnerable.
It's leaving people at risk of losing their life savings on emergency medical care in other countries.
9% more claims are rejected by incentive bank travel insurance policies
Buying a travel insurance policy should give you peace of mind. That if the worst should happen, you'll be covered.
But when you choose a bank travel insurance policy, claims are 9% (see report) more likely to be rejected as compared to claims to a travel insurance specialist. I'm sure you'll agree, this isn't peace of mind. It's more like a game of Russian Roulette played with your life savings.
Claims are usually rejected because it isn't something that's been mutually agreed to cover.
When it comes to travel insurance, one size doesn't suit all. It's something that needs to be tailored to your individual needs. That means that policies included as a package alongside your current account, may not live up to your expectations. 
3 in 4 people don't read the small-print
Travel insurance products are complex and no two policies are the same.
As a financial agreement, the terms and conditions describe in detail what is and isn't covered. So it's really important to read them carefully to know what you're buying.
But with the terms of cover being described in thick policy booklets, it may come at no surprise that 75% of adults we surveyed said that they didn't read the terms and conditions thoroughly.
We know that terms and conditions documents aren't going to be as thrilling to read as your holiday books. But it is one of the most important documents you can read when you're going away.
They aren't designed to catch you out, or to hide information. But having read the policy, you'll be able to make an informed decision about whether your chosen travel insurance provider can support you when you need it most.
After all, that's what it's supposed to do.
28% have little to no confidence in the success of their claim
Having a travel insurance policy should protect you. Of course, nobody ever knows what you'll need protecting from when you buy a policy.
But we found that a staggering 28% of people have little to no confidence in the success of their claim should they need to make one.
With 70% of people never having to make a claim before, people are taking a big risk based on their previous experiences.
But is it a risk worth taking? Especially if you have major concerns over whether a policy designed to protect you will fail you instead.
We don't think so.
2000 respondents (1000 aged 18-49; 1000 aged 50-80) OnePoll commissioned survey "Travel Insurance Survey". OnePoll are members of ESOMAR and employ members of the MRS.
All details accurate as of November 2018. Freebie / Add on insurance are terms which include travel insurance being an additional service and not the customer sole purchase of a product, example given – additional product when upgrading bank current account.