GHIC is the new EHIC: What you need to know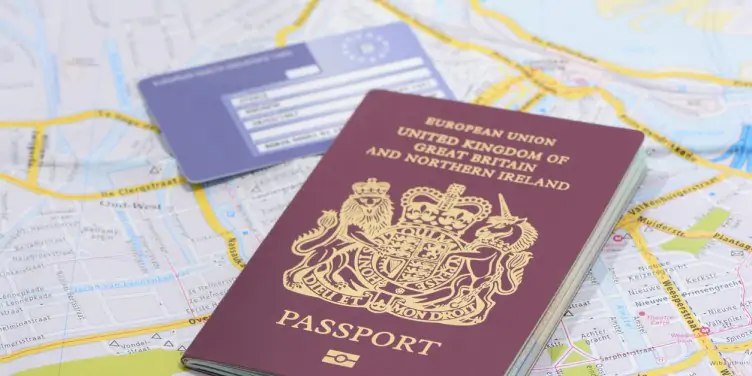 The Global Health Insurance Card (GHIC) is the replacement for the European Health Insurance Card (EHIC) post-Brexit. This means you will continue to receive free or discounted medical care when you are visiting the EU.
Anyone who already has an EHIC can continue to use it until it expires, even following the UK's formal separation from the EU.
Once your current EHIC expires, you can simply apply for a new GHIC for free via the NHS website.
Brexit has affected travel from the UK in other ways too. Find out if Brexit has affected your holiday plans in our post-Brexit travel blog post.
What is a GHIC?
The GHIC (Global Health Insurance Card) is the UK's replacement for the EHIC following Britain's departure from the European Union on 31 January 2020. 
Like the EHIC, it covers you for treatment at state-run hospitals and GPs (not private), at a reduced cost or for free, when travelling in the EU.
It's worth adding that some UK residents may still be able to apply for an EHIC. This includes British State Pensioners who live in the EU and their families, and EU nationals who are normally resident in the UK. You can find out more on the gov.uk website.
What does the GHIC cover?
The GHIC, like an EHIC, covers you for emergency medical treatment when you're in the EU. It covers the treatment of a chronic or pre-existing medical condition that becomes necessary during your visit.

The GHIC can also cover oxygen and kidney dialysis, but you will need to pre-book these treatments before you depart for your trip.
It's also important to remember that each EU country's healthcare system is different and you may have to contribute to some of the cost of your care – like locals do.
What countries does the GHIC cover?
The 27 EU countries covered by the GHIC are: Austria, Belgium, Bulgaria, Croatia, Republic of Cyprus, Czech Republic, Denmark, Estonia, Finland, France, Germany, Greece, Hungary, Ireland, Italy, Latvia, Lithuania, Luxembourg, Malta, Netherlands, Poland, Portugal, Romania, Slovakia, Slovenia, Spain and Sweden.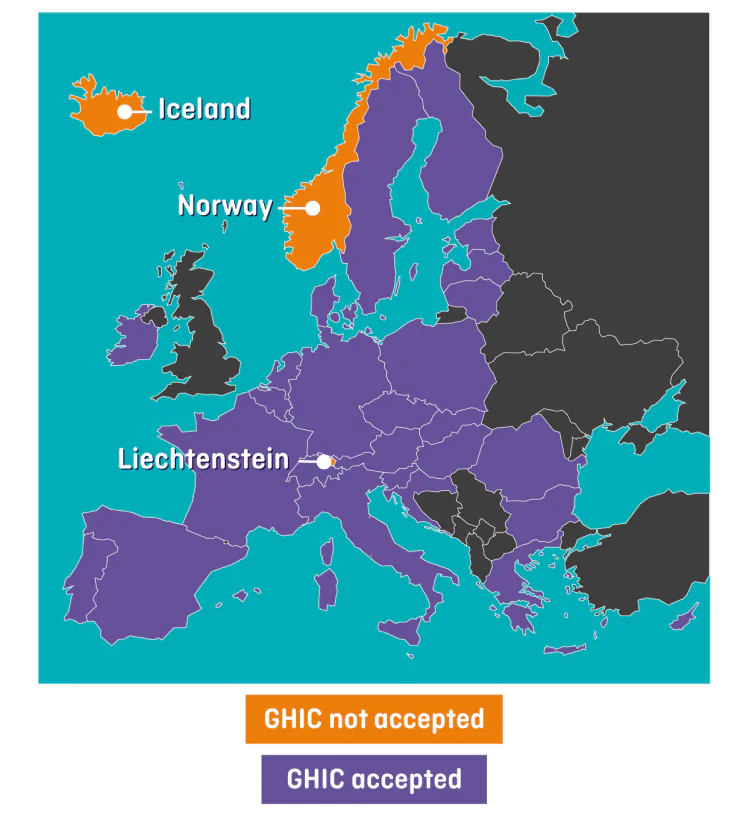 Cover for Norway, Iceland, Liechtenstein and Switzerland
Travelling to Norway
You can't use a GHIC or an existing EHIC in Norway, but you can use your UK passport to get medically necessary healthcare. If you need medical help, you'll be expected to make a contribution to your treatment, as state healthcare in Norway is not free. 
Travelling to Iceland or Liechtenstein
You can't use a GHIC or EHIC to access free healthcare in Iceland or Liechtenstein. You'll need to take out travel insurance with health cover, just as you would when travelling outside of the EU.
Travelling to Switzerland
Although Switzerland is not in the EU, you can still use your GHIC or EHIC in Switzerland if you are a British National or an EU citizen. You will be able to get state-provided healthcare if medically necessary at a reduced cost (or sometimes for free).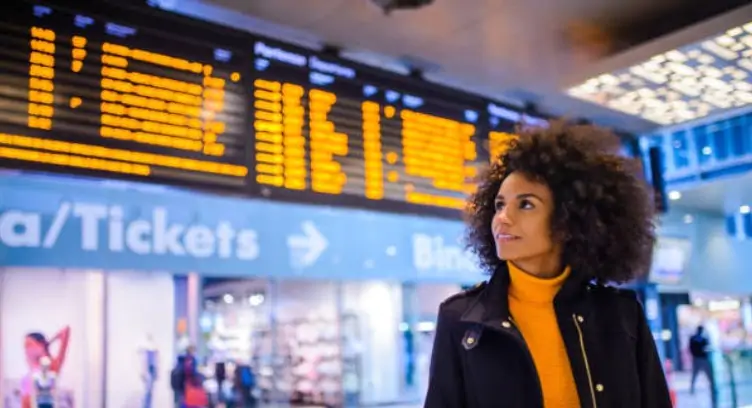 Do I still need travel insurance with a GHIC?
Yes, you'll still need a travel insurance policy with medical cover to travel to the EU, even if you have a GHIC. The GHIC, just like the EHIC, does not cover you for rescue or repatriation costs, or if you are on a cruise.
The gov.uk website recommends all UK travellers to take out appropriate travel insurance when travelling abroad.
Even with travel insurance, some policies will insist that you have a valid GHIC to provide cover or waiver the excess on your policy if you have one.
How do I apply for a GHIC?
Applying for a GHIC is easy. Simply visit the NHS website and fill out the form.
Important: The GHIC and EHIC are always free. Avoid any website that asks you to pay a fee for a GHIC and only apply via the NHS website.
How long does it take to get a GHIC?
Once you've applied for your GHIC it should arrive within 10 days, although the NHS say it's currently taking longer than usual to process applications due to high demand.
If you haven't received your card and you need emergency treatment while you're abroad, you can apply for a Provisional Replacement Certificate by contacting the NHS Overseas Healthcare Services.