How will Brexit affect my holiday?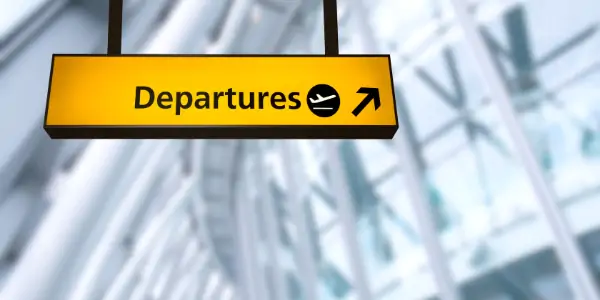 Brexit and travel: Your questions answered
We've answered some of the common questions we've been asked about how Brexit has affected travel and the cover we offer. We've sourced government advice for the most up-to-date information. 
Jump to:
What is Brexit and has it affected travel?
Brexit stands for 'British Exit' and is the term used to describe the UK's exit from the European Union (EU) on 1 January 2020.
Before travelling we recommend you familiarise yourself with the entry requirements of the country you're visiting, which you can find on the FCDO website.
Since Brexit, passport control queues can take longer, so it's important you give yourself extra time at the airport. You may now also be asked to prove that you have enough money to cover your entire trip, and have at least 6 months left on your passport. 
By 2024, some European countries will require British passport holders to apply for an ETIAs Visa to travel as a tourist for under 90 days. 
Do I need European travel insurance after Brexit?
It is important to still take out travel insurance for your trip to Europe, even if you have a GHIC. The GHIC, just like the EHIC, does not cover you for rescue or repatriation costs, or if you are on a cruise.
Brexit has no impact on the validity of your travel insurance policy. That includes our Single Trip Travel Insurance and Annual Travel Insurance policies for UK residents.
If you're worried about not being covered for something, then it's worth checking your policy documents carefully to see what is and isn't covered by your chosen level of cover.
Can I still use an EHIC card?
In January 2020, the EHIC (European Health Insurance Card) was replaced by the GHIC (Global Health Insurance Card). 
If you have an existing EHIC, it's still valid until the expiry date on the card, after this you can then apply for a GHIC.
Like the EHIC, the GHIC covers you for treatment at state-run hospitals and GPs (not private), at a reduced cost or for free, when travelling in the EU. But it does not include cover for travel to Iceland, Liechtenstein, Norway or Switzerland
Find out more in our blog post: GHIC is the new EHIC: What you need to know. 
Is my holiday to Europe protected from insolvency since Brexit?
If you booked your holiday to Europe with a UK based business, then your consumer rights and protection will not have changed.
If you're unsure as to where your package holiday provider is based, it's worth checking their terms and conditions to see the level of insolvency cover that they offer. 
Am I still able to drive in the EU after Brexit?
You can still drive in the EU, but you will need a UK sticker for the back of your car. You should also carry your driving licence with you as well as your car log book and insurance certificate.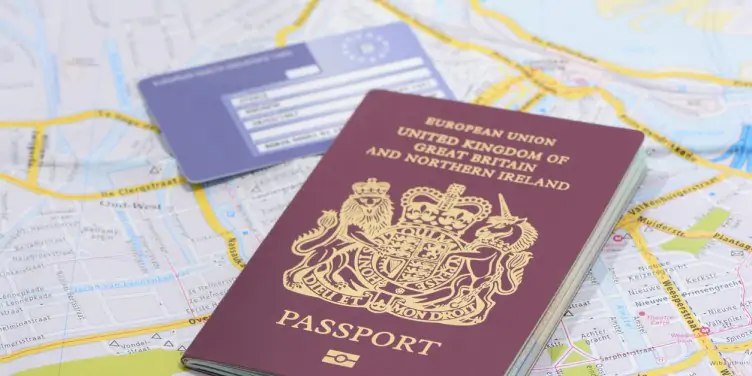 How has Brexit impacted UK passports?
Your current passport will remain valid, just as long as it's less than 10 years old and it has six months left before you depart. The six month rule will not apply for trips to Ireland as it is part of the Common Travel Area. 
Entry requirements can vary, so you should check the country you're visiting on the FCDO website.
If you need a new passport, it can also take up to 10 weeks to renew a passport using the online system. 
Have passports changed since Brexit?
All new passports issued after Brexit are no longer burgundy in colour, but dark blue instead. 'European Union' has also been removed from the front cover and the first page. 
The government used Brexit as an opportunity to update the passport security features. Immigration Minister at the time Brandon Lewis said: "It will be one of the most secure travel documents in the world, with a raft of new security measures to protect against fraud and forgery."
Has free movement across Europe changed for Brits since Brexit?
Free movement to and from Europe for British travellers came to an end on 1 January 2021.
Changes are noticeable at border control where you may now have to:
Show a return or onward ticket

Prove that you have enough money for your stay

Use separate non-EU citizen lanes instead of the EU nationals speed-check lanes (which could add delays to your journey)
Do I need a visa to travel to Europe?
Right now you can stay as a tourist in most EU countries, Iceland, Liechtenstein, Norway and Switzerland without a visa for up to 90 days in any 180-day period.
By 2024, some European countries will require British passport holders to apply for an ETIAs Visa Waiver to travel as a tourist for under 90 days. It's expected to cost around £6 per person, but it'll cover you for 3 years of EU travel.
You may need a visa or permit to stay for longer for work, study, or business travel. Visit the gov.uk website for more information. If you're travelling to Bulgaria, Croatia, Cyprus or Romania the rules are slightly different. If you visit these countries, visits to other EU countries don't count towards the 90 day total.
Will I be charged for mobile roaming when travelling to Europe?
The UK's Brexit trade deal did not rule out any extra costs for British holidaymakers using their phones abroad. So be sure to check your roaming charges before you travel.
Have cruises or ferries been affected by Brexit?
Cruises and ferries have been largely unaffected post-Brexit as they are operated under international maritime law rather than European regulations. Some changes may be noticeable at ports due to extra security checks.