Suitcase packing tips: How to pack light for your holiday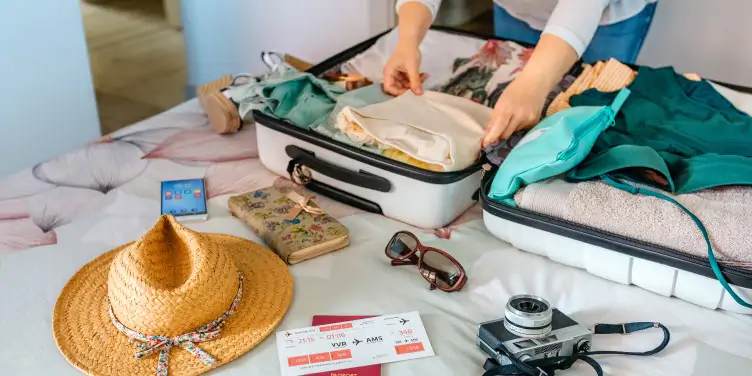 The excitement for your trip is building, but packing can sometimes feel overwhelming – especially if you have limited luggage space.

With some airlines charging as much as £65 per overweight bag, per flight, here are some tips on how to make the most of your space so you don't get caught out!
1. Check your airline baggage policy before packing
Before you even start packing your suitcase, check the baggage policy of your airline. Every airline has different rules, so find out how many bags you can take, the dimensions, and the weight limits. Some airlines are more generous than others! 
2. Create a packing checklist
There's nothing quite like the simplicity and effectiveness of a travel checklist. 
To make sure you're packing the right clothes for your trip, check the weather forecast and the local customs of your destination. That way, if the temperature drops at night, you'll have something to keep you warm. And if your trip includes visits to religious sites, you'll be all set with clothes to cover your shoulders and knees.
If you're someone who always forgets something, TUI can help you to create a bespoke holiday packing list based on the type of trip you're taking, who's travelling and how long you'll be away for. That way, you're only packing what you need for your destination.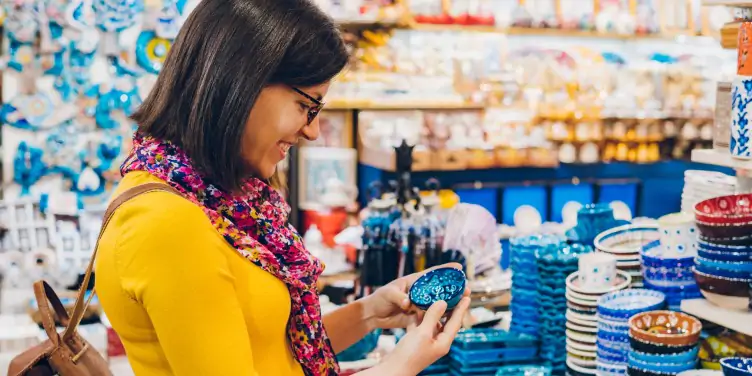 3. Use lightweight luggage and handheld scales
Buying lightweight luggage will give you a few extra kilograms to play with when packing, especially if your baggage allowance is less than generous. 
Keep checking the weight of your suitcase with a handheld luggage scale. These handy tools are compact and lightweight, perfect for packing in your suitcase. Say goodbye to the worry of your souvenirs pushing you over the limit on your return flight!
4. Save space with these packing hacks 
Some people say that rolling clothes rather than folding creates more space in your bag. While there's not likely to be much difference in space saving, rolling your clothes can help to prevent creases. 
One popular hack for saving space is to use vacuum bags for clothes. Alternatively, for additional organisation, you can try using packing cubes to neatly arrange your items. Think of it like a game of Tetris!
Embrace minimalist packing
Heard of the 1-2-3-4-5-6 packing rule? Many seasoned travellers swear by it. Simply pack one hat, two pairs of shoes, three bottoms, four tops, five pairs of socks, and six pairs of underwear and you'll have enough outfits for a week away. If you're going away for longer, pack some laundry detergent and hand wash as you go. 
Here's how to pack for your trip with the fewest clothes possible:
Only pack things you

really

need and love

Stick to a simple colour palette so it's easy to mix and match outfits

Pack shoes that are lightweight and wear your bulkiest shoes when travelling

Pack the inside of your shoes with small items like socks, underwear, or accessories

Steer clear of bulky or heavy items. If you simply can't do without your trusty big coat, wear it while you're travelling!

Pack laundry detergent and hand wash small items so you can wear them again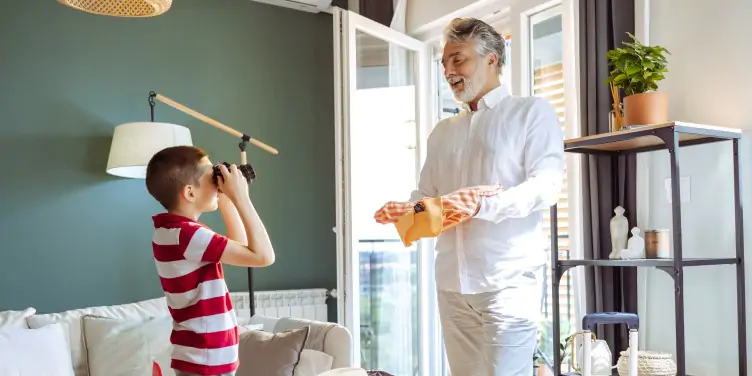 5. Make the most of your hand luggage
It's time to think about switching your much-loved handbag (or man bag) for a backpack. It's a simple switch, but you'd be amazed at how much more space you can get. 
Plus, with a backpack, you've got multiple compartments to keep everything organised. Ideal for keeping your passport, money, and travel documents in an easy-to-reach place.
And the best part? Your hands are free for those important things like holding a coffee or or the all-important passport check.
Lastly, just make sure your hand luggage follows the airline's size and weight regulations to avoid any hiccups at the gate.
Don't forget your travel insurance
Before you go, make sure you have a copy of your travel insurance validation certificate handy. This contains your policy number and the emergency contact numbers you may need, so carry it with you when you travel.