Annual vs Single Trip Travel Insurance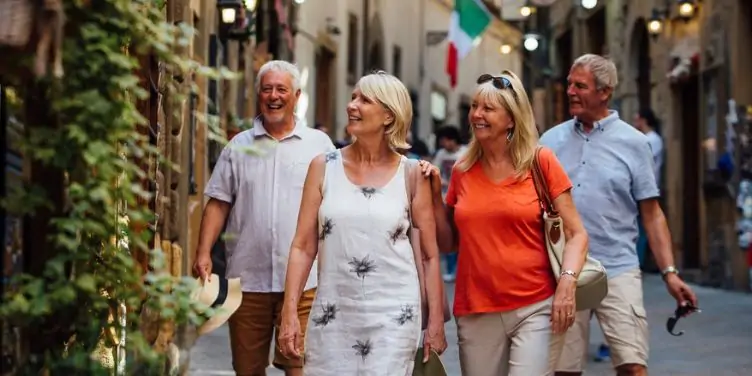 Travel insurance is an important part of any trip, whether it's a short weekend getaway or an exciting around-the-world adventure. 
But with so many policies available, it can be difficult to decide which type of travel insurance is best for you. 
Keep reading to learn more about the differences between annual and single trip travel insurance policies and the cover options for each. 
Benefits and drawbacks of annual travel insurance
✔ Annual travel insurance covers you for multiple trips throughout the year. It's convenient for frequent travellers who take several trips in a 12-month period, as it means there's no need to buy separate policies for each trip. 
✔ An annual policy can be better value for money. Depending on your age and where you're travelling to, it can work out cheaper than buying individual single trip policies for each trip you take. 
✘ One of the main drawbacks for annual policies is that many have limits on the number of days you can travel for each trip. 
Benefits and drawbacks of single trip travel insurance
✔ Single trip travel insurance covers you for one trip only. It's ideal for travellers who don't travel often and don't want to pay for cover they won't use. 
✔ A single trip policy can give you more flexibility than an annual policy. For example, you can travel for longer on a single trip policy compared to an annual policy.
✔ You can take out a Single Trip policy up to 24 months before the start of your trip. This gives you all-important cancellation cover from the moment you book your trip. It's handy for protecting cruise holidays that are often booked up well in advance.
✘ Taking out several single trip policies tends to be more expensive than one annual policy since you have to pay for each policy separately.   
How long can you travel on a single trip vs an annual policy?
Generally speaking, you can travel for a much longer time on a single trip travel insurance policy than you can on an annual policy. The amount of time you can spend abroad varies by your age and your destination. Here's a short summary of the policy limits for a Staysure policy:
Short trips up to 50 days…
If you're 70 or under you can be covered for trips of up to 50 days on both single trip and annual policies. 
If you're over 70, a single trip policy covers you for trips lasting up to 50 days, while an annual policy covers you for up to 35.
Medium trips up to 100 days…
If you're 70 or under and are looking to travel for up to 100 days, you can take out either a single trip policy, or an annual one. To be covered by an annual policy, you'll just need to take out an optional extra to extend one of your trips from 50 days to 100.
If you're over 70, a single trip policy can cover you up to 104 days of travel in one trip. 
Super long trips up to 18 months…
If you're 75 or under, a long stay policy can cover you for up to 18 months of travel. The number of travel days will depend on your age and where you're going.

Long stay policy cover length
Age
Europe
Worldwide destinations


excluding

USA, Canada, Caribbean, Bermuda, Mexico, Thailand, China and Hong Kong

Worldwide
0-65 years

550 days

550 days

550 days

66-70 years

366 days

276 days

184 days

71-75 years

366 days

184 days

123 days
Annual and single trip cover options
Both annual and single trip travel insurance policies offer similar types of cover including:
Pre-existing medical condition cover

Cover for cancelling or cutting your trip short

Emergency medical expenses while travelling

Lost or stolen baggage

Travel delays
Single trip and annual policy optional extras
Tailor your policy by adding extra cover where it matters most. 
When it comes to picking your policy, you may find some of these extras are already included. For example, winter sports cover is included when you take out a Comprehensive or Signature annual policy. 
When comparing different plans, be sure to read through all the details carefully so that you know exactly what's included before you take out cover.
Things to think about when choosing the right policy
When choosing between an annual and single trip policy, you may want to think about the following:
How often you'll be travelling

How long you'll be travelling for

Your destination(s)

Whether you have any activities planned during your travels

Your budget

Who needs to be covered for your trips – whether you're travelling alone, as a

couple

or with

family

If you need optional extras like

winter sports travel insurance

or

cruise cover
By giving these things some thought, you can be sure that your policy is the right fit for you and your travel plans.