Top ten travel peeves – as ranked by the UK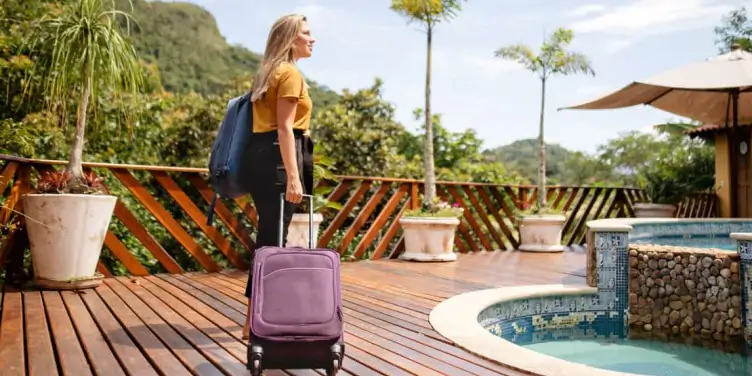 When we think about travel, we often think about how great it will be to live in a bubble of relaxation and happiness. But some things can put a damper on our plans… These are often caused by our pet peeves.
We surveyed 2,500 people aged 16+ in the UK to ask them what their biggest pet peeves are when they travel.
See how your holiday pet peeves match up…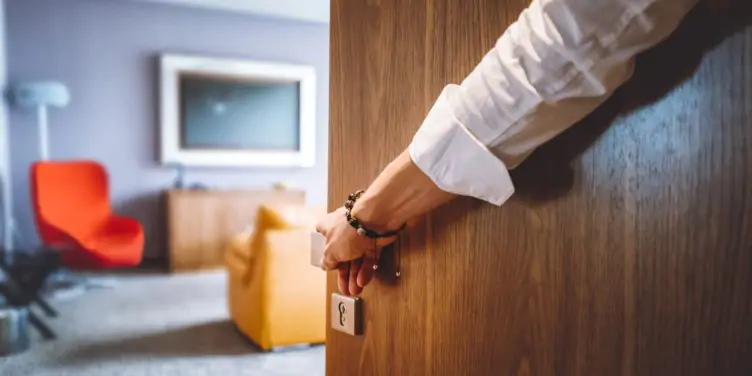 1. Nearly 2 in 3 hate uncomfortable or unclean hotel rooms
When you've spent so much money on a holiday, all we want is a nice clean room to relax in. But sometimes, what we're greeted with is far from glamorous. Stained sheets, dirty floors, hair in the plug hole. For some, this is their idea of a nightmare.
In fact, 63% of people rated an uncomfortable or unclean room in their accommodation as a pet peeve while on holiday, making it the number one pet peeve for UK travellers.
When we look at this by age, 16-24 year olds are the least likely to be bothered by an uncomfortable or unclean room with only 55% of this group rating it as annoying.
Top tip: If this is one of your pet peeves check out reviews on trusted websites to see what other visitors have said about their cleanliness before booking!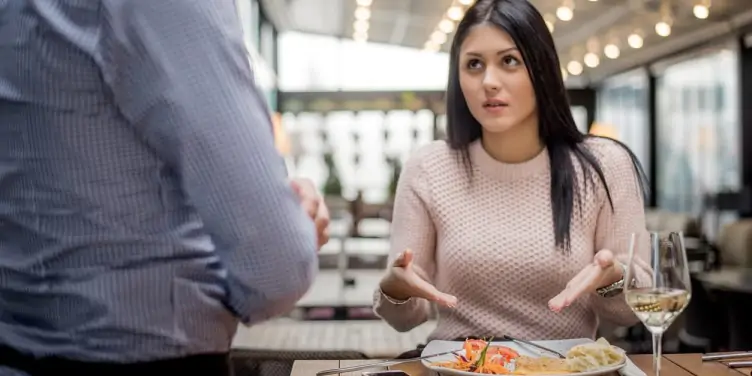 2. Half hate bad service
Bad service can come in many forms. If you've ever been ignored when you're just trying to pay the bill, or have dealt with a rude receptionist at your hotel, then you'll know exactly what we're talking about. Having bad service can put you in a bad mood when you're trying to enjoy your trip.
That's why having bad service is the second biggest pet peeve for UK travellers with 51% of people agreeing.
Here, we found that 16-24 year olds are least likely to rate bad service as a pet peeve in comparison to other age groups, while 35-44 year olds were most likely to rate bad service as a pet peeve with 58% agreeing.
Top tip: Although not foolproof, you can check restaurant and hotel reviews online. If their customer service isn't great, you'll soon know about it from other people's experiences!
3. Nearly half hate anti-social behaviour
Drunks at the bar, inconsiderate large groups of people, loud music gone midnight. It's no wonder 49% of people see this as a pet peeve.
When we look at this by age, we see a clear trend. Over 55s agree most – most likely wanting to enjoy their holiday for themselves. Whereas maybe the 16-24 year olds are the ones who want to join the party and aren't bothered by the rowdiness?
For 45+ year olds, both older age groups we surveyed said that anti-social behaviour was their second biggest pet peeve, before bad service.
Top tip: If you're after a quieter life, research the area you'd like to visit first. If the reviews rave about its nightlife, it's probably best avoided!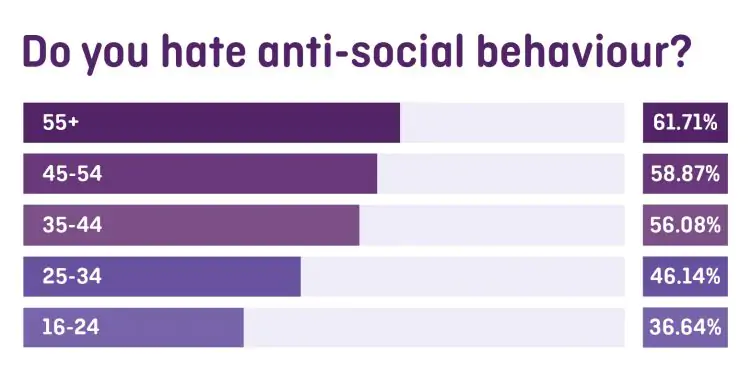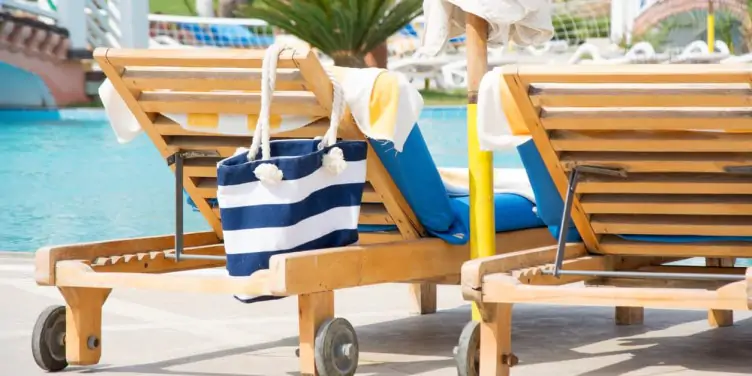 4. Nearly 2 in 5 hate early-bird sun lounger hogs
Imagine this: It's a bright and sunny morning, you've just woken up at a fairly decent hour and plan to spend the day lounging by the pool. As you're heading down for breakfast at the hotel's restaurant you pass the pool and spot that most of the sun loungers have already been reserved.
It's no wonder that early-bird sun lounger hogs are our fourth biggest pet peeve. 37% of people we surveyed agreed.
This practice is condoned by a lot of people… but not often by 16-24 year olds where only a quarter of people listed it as a pet peeve. In comparison, 43% of 35-44 year olds listed this as one of their pet peeves, which was more than any other age group.
Top tip: Some hotels have a 'no sun lounger hogging' policy and close off the pool area until breakfast time to deter the early-birds. Reading reviews is a good way of finding out this information… or you can always set your alarm clock nice and early to beat them at their own game!
5. Nearly 2 in 5 hate not having good wi-fi on holiday
Staying connected online is a big part of most people's lives. So visiting a different country and not having access to free wi-fi – or reliable wi-fi – can be frustrating when we're used to super fast speeds.
37% of all people surveyed agree that not having good wi-fi on holiday is a pet peeve.
The 16-24 year olds rated not having good wi-fi as their second top pet peeve, with 1 in 2 agreeing. Which suggests they're placing an importance on staying connected with their friends and family as well as sharing what they're up to on their holidays.
This figure also supports our previous findings that 16-24 year olds prioritise visiting fancy restaurants as part of their holiday budget in order to share their Instagrammable food!
In the older groups, like 55+ year olds, having good wi-fi isn't as important with less than 1 in 5 yearning for a good wi-fi connection.
Clearly, younger groups find it harder to disconnect from technology while we're meant to be relaxing on holiday!
Top tip: If speedy wi-fi is important to you, check what your accommodation offers. Is wi-fi available in common areas like the pool, restaurants and reception areas? Or can you only connect to wi-fi in your room? If you need reliable wi-fi, you might want to invest in a broadband dongle.
Now the UK has left the EU, you'll need to be mindful of possible roaming charges. So if you're planning on using your phone's data where free wi-fi isn't available, make sure you know how much it's going to cost you.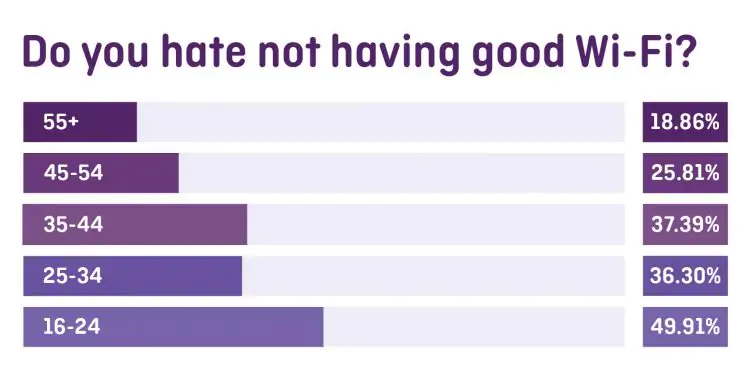 6. 1 in 5 hate forced fun on holiday
You've claimed a sun lounger for the day, have a cold pina colada in hand and a good book in the other. Your intentions are clear, but the entertainment staff have other ideas and just won't leave you alone. Volleyball? Water-aerobics? How about water polo? No. Just no.
1 in 5 agree that forced fun isn't their idea of fun on holiday.
It seems like the 16-24 year olds and over 55s are both more up for forced fun in comparison to the 25-54 year olds, with both groups having less than 1 in 5 saying it's a pet peeve. Or maybe these groups are less likely to take holidays where they'll encounter forced fun!
Top tip: Before you book, take the time to look at any sports and activities schedules for your chosen hotel. If daily activities and sports are missing… you should be left in peace!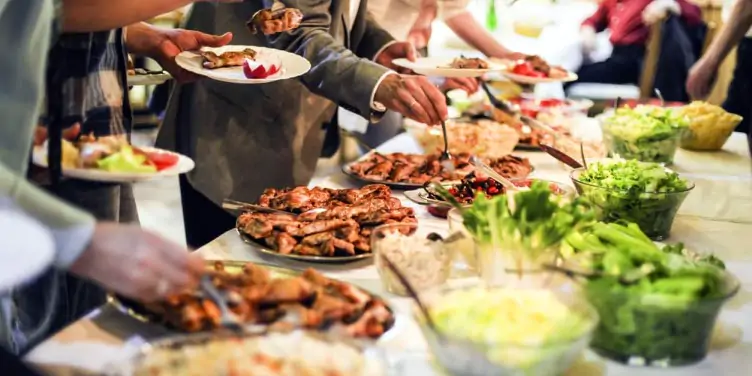 7. Less than 1 in 5 hate buffet hoggers and wasters
You're in line for the buffet and see someone ahead of you mulling over whether to choose the chicken or the fish. The line backs up as they continue to mull over this life-or-death decision.
We've all been there – and if you haven't, then I'm afraid to say you're most likely the culprit.
In fact, 19% of people agree that buffet hoggers, along with food wasters – the types that pile their plates sky-high with food they just won't eat – are pet peeves on holiday.
The two standout age groups that agree with this sentiment the most are the 24-34 year olds and the over 55s, both agreeing by 21%.
For the over 55s, they hate buffet hoggers more than they hate not having good wi-fi or having forced fun, making it their fifth biggest pet peeve.
8. 11% of people hate seeing people taking constant selfies
You're enjoying the view at a scenic spot when the selfie-stick crew arrives to snap a quick 'been there' shot before walking away without even seeing it with their own eyes. As well as obscuring your view, you feel frustrated by their behaviour.
11% of people agree that people taking constant selfies is REALLY annoying.
But this opinion varies drastically depending on your age. 45-54 year olds find this more annoying than any other age with 17% of people agreeing.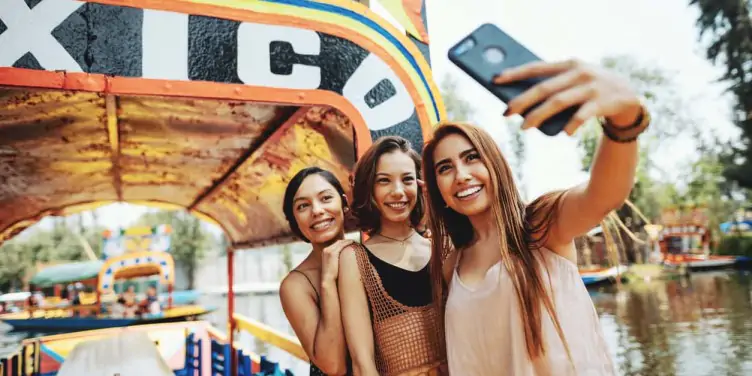 Surprisingly, the 16-24 year olds are also annoyed by constant selfies with 13% agreeing. While 25-34 year olds are the least annoyed by selfies at 9%… perhaps we've found the culprits of taking the most selfies…
Top tip: Avoid the popular 'must-see' spots and look for the hidden gems. Even in major cities, there are places you can visit that are equally beautiful and authentic, but aren't tourist traps!
9. 11% of people hate bumping into people they know on holiday
You've flown thousands of miles, you've got your swimwear on and ready for a relaxing break. And there in front of you is your neighbour from two doors down.
When holidays should allow us a certain amount of escapism, bumping into someone you know can feel awkward. Especially when we feel obliged to have a conversation, which is likely to involve the statement that "it's a small world".
That's why 11% of people agree that bumping into someone you know on holiday is a pet peeve.
16-24 year olds agree the most with this sentiment with 14% of them not wanting to bump into anyone they know.
Largely, people don't mind this as much as they get older – until they reach 55+ where you just want to be left alone again!
Top tip: Duck and run! In all seriousness, this isn't one we can prevent easily. But having a good get out clause for long conversations is always a good idea. After all, we're busy people. Try using something like "It was nice seeing you, have a good holiday!"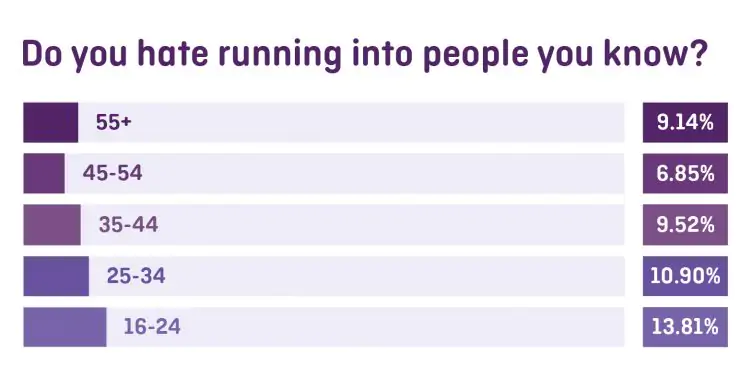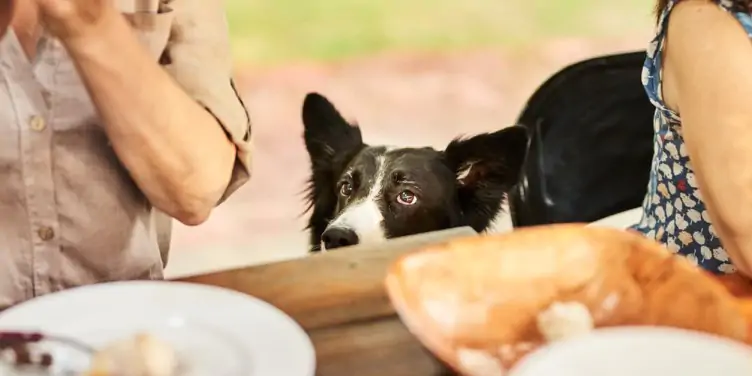 10. 2 in 25 don't like being bothered by stray animals
Having a stray animal, who might be riddled with fleas come up to you begging for food while you're trying to enjoy your meal out can be a little off putting.
That's why 8% of people agree that stray animals are a pet peeve when on holiday.
25-34 year olds agree with this the most at 10%, whereas only 6% of 45-54 year olds feel that stray cats and dogs are pet peeve.
Top tip: Many countries have issues with stray animals. Unfortunately there's not a lot you can do to stop stray cats and dogs begging you for food. If this is something that bothers you, try to choose restaurants where you might be less likely to encounter them.
Final thoughts:
CEO and founder of Staysure Ryan Howsam says:
"You might not be able to insure yourself against some of the things listed in the hate list – sadly there isn't a policy that protects us against sunbed hoggers or constant selfie-takers.
"But at Staysure, we can offer peace of mind that you and your holiday have protection for unforeseen situations that you might find yourself in and a helping hand when you need it most.
"As for the hotel buffet queues, I'm afraid you're on your own there!"