Do I Need Specialist Cruise Travel Insurance?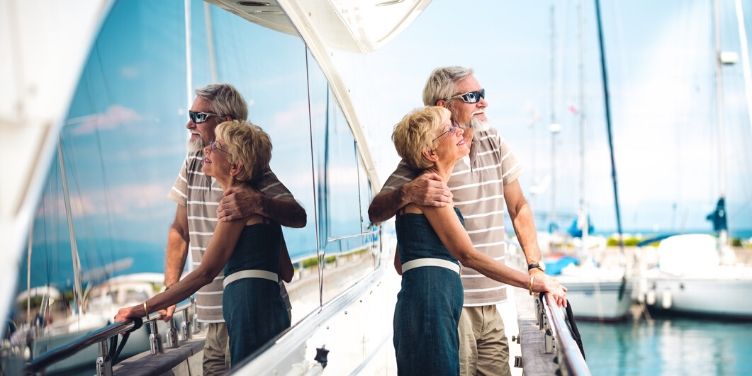 While getting cruise travel insurance isn't a legal requirement, most cruise companies ask that you have a comprehensive travel insurance policy before you set sail.
It's a good idea to check what your cruise company expects your cover to include. Some companies only ask that you have a travel insurance policy, while others may expect you to have specialist cruise travel insurance that covers cruise-specific scenarios.
We've answered common questions about cruise cover, to help you make sure you're properly covered if you're taking a cruise holiday.
What is specialist cruise travel insurance?
Specialist cruise travel insurance covers you for cruise mishaps that could crop up while on a cruise ship or river boat, as well as cancellation, medical emergencies and lost luggage.
The following cover types are typically only found on specialist cruise travel insurance, and wouldn't be covered with a standard travel insurance policy:
Cabin Confinement cover will help you if you're confined to your cabin by the ship's medical officer because you've fallen ill on the cruise.
Cruise Interruption covers you for the cost of extra accommodation, for you to later re-join your cruise at the next available port, if you were to fall ill and had to leave the cruise ship for hospital treatment.
Missed Port Departure cover will help you if you arrived at your initial departure point too late, because of things like vehicle breakdowns, cancellations of public transport because of adverse weather conditions or strikes, or motorway closures.
Unused Excursions cover will pay out if you can't participate in pre-paid excursions because you're confined to your cabin after injury or illness.
You can also be covered for itinerary changes, that will pay you if a port is missed off your itinerary because of adverse weather or timetable changes.
Cancelling your holiday
With cruise travel insurance, if you buy your cover as soon as you've booked your cruise (or make sure your policy is active as soon as possible if you have an annual policy), you'll be covered for cancellation.
How to protect a cruise booked more than a year in advance
A Single Trip Travel Insurance policy can be bought up to 24 months in advance of your cruise, which will cover you if you had to cancel your trip due to unforeseen circumstances.
Visiting multiple destinations
One of the main attractions of a cruise holiday is that it gives people the chance to see different destinations in one trip.
When it comes to getting cruise travel insurance, it's important you make sure all the countries/destinations you're calling at are listed on your policy, so it covers you properly.
Does cruise travel insurance cover flights?
If your flight is delayed or cancelled, cruise travel insurance can still cover you even though your holiday is on a cruise ship or river boat.
You'll need to check your policy to see what you're covered for – you might need to upgrade your policy to include travel disruption cover, as this type of cover doesn't always come as standard.
Top Tips
Darren Saunders, Staysure's Chief Commercial Officer shares some top tips on how to protect your cruise with Staysure:
"One size definitely doesn't fit all when it comes to buying travel insurance. Instead, we firmly believe that it's worth doing right.
"One of the most important things you can do when it comes to buying cruise cover is declaring all your medical conditions. This means declaring any medical condition that you've been to the doctors or hospital about. Even if you think they aren't important, it is still worth sharing. You'll also need to keep us updated with any changes to your conditions before you set sail.
"Over half of all travel insurance claims we see are down to having to cancel your trip because something unforeseen has happened that prevents you from travelling. The best way of protecting yourself is to buy travel insurance as early as possible to cover yourself for cancellation. The sooner the better but ideally when you've booked your cruise and paid across a deposit amount.
"Cruises can be expensive. If you had to cancel your holiday or cut it short, having the right amount of cover to match the cost of your trip per person gives you the correct protection. Otherwise, it is very disappointing if you need to make a claim and find out you aren't fully covered.
"When it comes to buying a Staysure Cruise Travel Insurance policy, let us know you're going on a cruise when you're buying your policy. To make sure you are fully covered we need to know the countries that your ship will dock at – even if you aren't planning on getting off there. If you want to be covered for cruise specific eventualities like missed port departures and cabin confinement, then our tailored Cruise Plus add-on is available when buying a Comprehensive Travel Insurance policy, which provides this extra level of protection for your Cruise trip."