How to get married at sea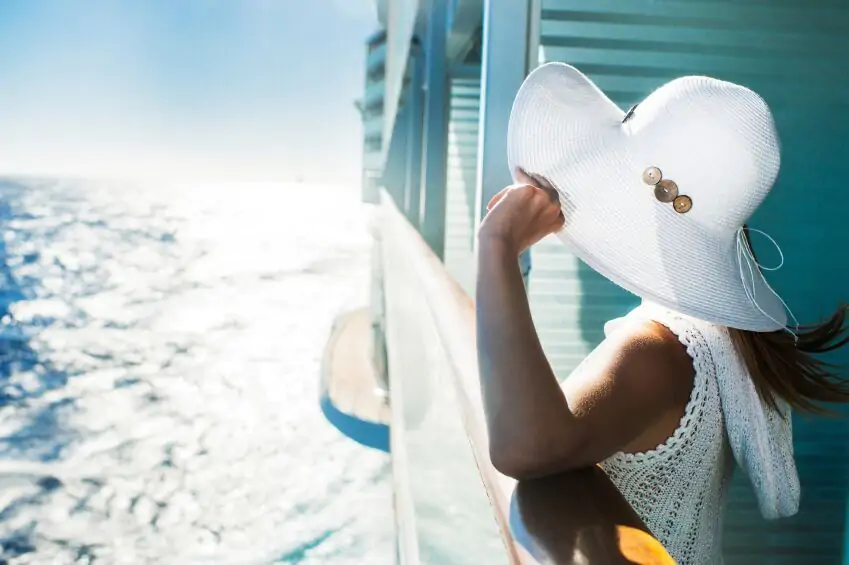 If your idea of romance is splashing out on a wedding at sea, you are not alone. With average UK-based wedding costs approaching £25,000, nautical nuptials are increasingly chosen as cost-effective alternatives to more traditional land-based celebrations.
But before you book and get ready to sail off into the sunset, there are a number of things to plan:
The wedding venue
Somewhere special en-route
Take your pick from a number of suggested venues based on the route the cruise is taking. The ship's wedding planner will be able to help you with land-based ideas — perhaps a secluded Caribbean cove, a private island or the top of an Alaskan glacier, depending on your chosen cruise ship.
At sea
If you'd prefer to get married while actually at sea, you will need to choose your ship carefully. Not all countries permit marriages away from land; British law dictates that the wedding ceremony must be held in a publicly accessible space. However, other countries do offer ships licenses to perform weddings – the Bahamas and Bermuda are cases in point.
In port
Getting married on board while the ship is in port is another option, enabling friends and relatives to be present even if they are not going on the cruise. That way, you can enjoy a ceremony and celebrations on board, but you don't have to have everyone with you on your honeymoon! It's worth noting that planning a wedding in a Caribbean port during hurricane season (June to November) could mean your ship is unable to stop as planned, so be sure to make your booking another time or have a contingency plan.
Bear in mind too that some cruise lines require you to leave the ship once you are in port to provide previously prepared paperwork and swear before a judge that everything is correct before returning to the ship for the ceremony.
Wedding packages
Cruise wedding packages normally include the cost of:
The ceremony
A wedding co-ordinator
Flowers
Cake
Champagne or sparkling wine
Priority check-in
A photographer
Extras will often also be available – anything from champagne breakfast in bed or a massage to button-holes for your guests and a wedding video.
Who performs the ceremony?
A ship's captain often doesn't have the legal right to perform weddings at sea unless he is also a judge, minister, justice of the peace or a Notary Public.
If you want to get married at sea by the ship's captain, there are cruise lines that offer the service – Maltese registered Celebrity Cruises and Azamara Club Cruises for example. Captains on Princess Cruises and Cunard can also marry couples at sea as their ships are registered in Bermuda.
Ship charters
If you really want to push the boat out, a charter may be the answer for the ultimate cruise experience: chartering a ship enables you to share your wedding and honeymoon exclusively with your friends and relatives.
Chartering means flexibility so you can chart your own voyage and, if the sun is in the wrong spot for those sunset photos, the captain should be happy to turn the ship around for you. You can also choose to bring your own wedding planner; alternatively, let the cruise deal with the all the details.
What to bring
Photo identification
Other required documentation – your wedding planner will confirm this, depending on where you are planning on getting married
Communication and documents relating to your arrangements with the wedding planner and cruise line
Cruise travel insurance documents – many operators require you to have dedicated insurance before allowing you to board. Staysure's insurance policies can also include cover for wedding rings, gifts and photograph as well as the bride's dress and bridegroom's suit.