Falling ill abroad could cost you more than just your health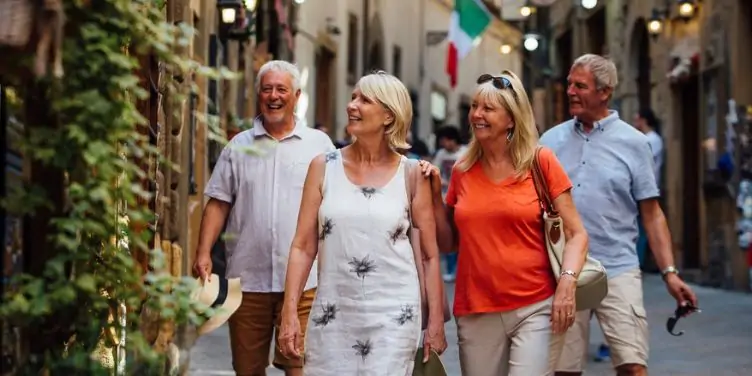 Just how much does it cost to get ill when you're on holiday if you're not covered by travel insurance?
From tummy aches to heart attacks, we've delved into our records to uncover the most common illnesses Brits suffer while on their holidays.
We've also uncovered the impact having a medical emergency could have on your savings if you're not covered properly.
With 1 in 20 people claiming on their annual travel insurance with us in 2018, having to use your travel insurance and make a claim is more common than you might think.
Let's take a look at the price you could be paying around the world if you're not covered and fall ill abroad…
What's the cost of getting ill abroad?
In 2018, the average medical claim made to us was £1,580, which could see the cost of a holiday in some cases double or even triple, if cover wasn't bought before jetting off.
Gastroenteritis was the number one illness claimed for abroad in 2018, with a bout of the nasty stomach condition incurring a medical bill costing on average £852.
Suffering a heart attack away was the costliest of any common illnesses, with the life-threatening condition setting holiday-makers back an average of £8,104 in medical expenses.
USA has the highest average price for a medical claim at £9,941 – over double that of the next highest average claim.
India has the second highest average medical claim cost at £4,096.
South Africa has the third highest average medical claim cost at £2,571.
United Arab Emirates had the fourth highest average medical claim cost at £2,551.
Canada had the fifth highest average medical claim cost at £2,516.
Despite the epic 11,500 miles between the UK and New Zealand, it was the cheapest country to claim, with an average medical bill of just £614.
Where do people get ill?
1 in 3 medical claims are from Spain
Greece and USA each had 10% of all claims
Cyprus had 8% of claims
Turkey had 7% of claims
The price of peace of mind
Just like thousands of holidaymakers every year, Denise didn't plan on falling ill while on holiday. She said: "We all have that mentality don't we? That it's not going to happen to me…We pay all this for travel insurance but we'd never claimed."
Unfortunately for Denise, the unthinkable did happen and she needed emergency medical care while on holiday in Fuerteventura.
Talking about the burden they would have faced without travel insurance, Denise said: "I think I would have had to sell my house if I'd not had travel insurance."
What do these findings mean?
It's a global lottery as to how much a medical emergency could set you back if paying out of your own pocket.
For some, having a medical emergency abroad without the right cover could mean having to dip into your life savings – or having to sell your family home.
To be properly protected, it's important to choose a travel insurance policy that suits you. That means covering your travel plans, medical conditions and any special activities. We believe that it's worth doing right.
Talking about these findings, Staysure's Chairman, Ryan Howsam said:
"Suffering a medical emergency abroad can be a scary experience and as our figures reveal it can be costly too!
"Without the knowledge of the local health services and translation of the native language, knowing that your insurance company will handle the situation for you, gives immense peace of mind at the worst possible time.
"In order to avoid costly medical expenses, it is essential for anyone travelling abroad to buy tailored cover from a specialist insurer like us, especially those with pre-existing medical conditions."
Data source:
All data provided by Great Lakes Insurance from Jan-Dec 2018