A slice of Italy: a guide to Italy's regional pizzas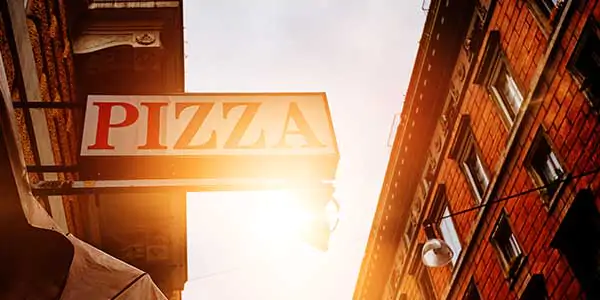 Though the jury is still out on the exact origins of pizza, Italy has certainly taken the title of making the pizza one of the best-loved dishes in the world. Italy alone consumes around 56 million pizzas a week. But as with any national dish, the exact recipe and form varies from region to region and rarely gets translated once it leaves its home country. So here is a slice by slice guide to Italy's regional pizzas.
Naples
It's only right that we begin our journey in the city that created the pizza we all know and love, with its iconic red (tomato), white (mozzarella) and green (basil) topping. In 1889, Neapolitan chef Raffael Esposito dressed his pizza to match the flag of a newly independent Italy and thus the Neapolitan was born.
The origins of the tricolour topped flatbread are so well protected that only locally sourced produce can be used. A truly authentic Neapolitan pizza will be scattered with tomatoes grown in the soil of Mount Vesuvius, and topped with local buffalo mozzarella.
Best pizza in Naples: Tourists and locals alike flock to Sorbillo to taste their delicious pizzas made from organic produce. With the first Sorbillo restaurant opened in 1935, It's said that eating their pizza here is an experience.

Rome
Arguably the home of Italy's most ancient pizza recipes, the Ancient Romans used to feed it to the gods. Unlike in Naples, Roman pizza is all about the way it is served rather than what goes on top. For example, "pizza al taglio", means "by the cut" and is baked in large sheet pans then sold by the slice. You pay for its weight and order as many different slices as you like. The round version of pizza romana has a super thin crust so it's easier to cut. A popular topping for Roman pizza is to skip the tomatoes and serve it blanca (white) – sometimes with just a little salt, oil and rosemary.
Best pizza in Rome: Wander 100m from the Trevi Fountain and you'll find PinsitalyTrevi, a delightful restaurant serving Pinsa, the roman-style pizza crust.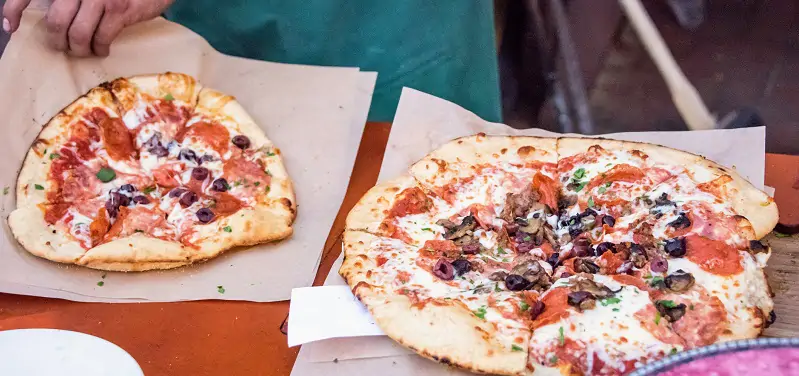 Liguria
In Italy's northern region of Liguria, pizza toppings get a lot more creative. It's not uncommon to find variations where the tomatoes are swapped for the native green pesto and the Liguria pizza base is made focaccia style which is light and fluffy.

Best pizza in Liguria: The best ligurian pizzas can be found on the Italian Riviera, and Pizzeria Club 64 will not disappoint. The restaurant serves up traditional ligurian pizza and focaccias.

Milan
The country's fashion capital has always liked to do things differently and northern Italian pizza is no exception. Here, the local way is to fold the dough in, stuff it with fillings and then fry it. Referred to as the panzerotti, it is most comparable to the better known calzone, often found here in the UK.
Best pizza in Milan: The best place to try an Italian panzerotti is Luini. For over 60 years they've been serving thousands of savoury and sweet panzerotti a day, you might have to queue but it'll be worth the wait.

Sicily
On the island off the tip of Italy's boot, Sicilians like their pizzas thick and doughy. A particular favourite is the scacciata, which is most likely where the North American 'pizza pie' came from. 
The toppings become fillings as the thick dough gets stuffed full of ingredients like cheese, broccoli and spicy sausage; then baked until golden brown.
Best pizza in Sicily: Despite only opening four years ago, Frida Pizzeria has made a name for itself with its secret pizza dough recipe. Their take on scacciata is a delicious stuffed base topped with the same ingredients.

If these tasty pizzas have sparked a craving for Italian adventure, then our guides might help you decide where to visit first. Our top 10 Italian city breaks guide includes all the best spots for a short break. But if you're looking for something a little more remote, there's some jaw-dropping locations in Italy off the beaten path.