Do I need specialist cruise travel insurance?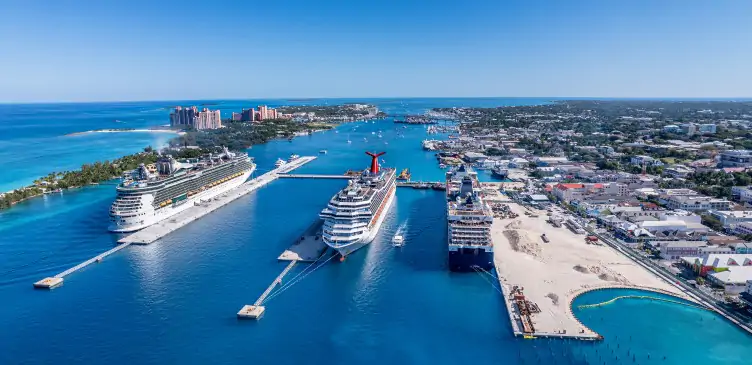 While specific cruise travel insurance isn't a legal requirement, most cruise companies ask that you have a comprehensive travel insurance policy. It's a good idea to check what your cruise company expects your cover to include before you set sail. 
Some cruise lines simply request a travel insurance policy, while others may expect you to have a specialist cruise policy to cover cruise-specific scenarios.
We've answered common questions about cruise cover, to help you make sure you're properly covered if you're taking a cruise holiday.
What is specialist cruise travel insurance?
Specialist cruise travel insurance can cover your cruise for any mishaps that might crop up while you're holidaying on a cruise ship or river boat. 
From cancellation, medical emergencies and lost luggage, here's what cruise travel insurance can cover you for: 
Cabin Confinement cover

can compensate you if you're confined to your cabin by the ship's medical officer because you've fallen ill on the cruise.

Cruise Interruption covers

you if you were to fall ill and had to leave the cruise ship for hospital treatment. It can pay for the cost of extra accommodation and travel so you can rejoin your cruise at the next available port.

Missed Port Departure cover

can help you if you arrived at your initial departure point too late, because of things like vehicle breakdowns, cancellations of public transport because of adverse weather conditions or strikes, or motorway closures.

Unused Excursions cover

can pay out if you can't take part in pre-paid excursions because you're confined to your cabin after injury or illness.

You can also be covered for unexpected

itinerary changes.

The policy can pay out if a port is missed off your itinerary as a result of adverse weather or timetable changes.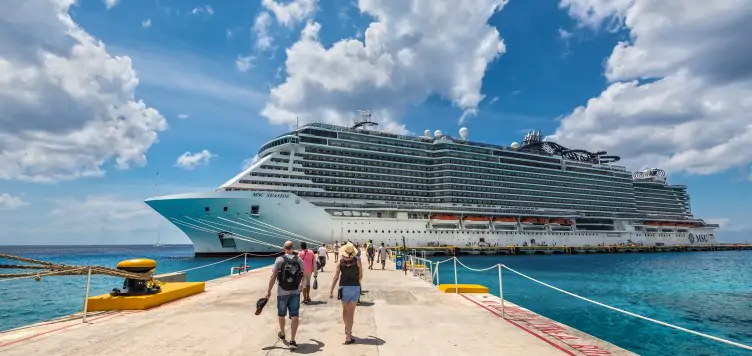 Cancellation cover for cruises
With cruise travel insurance, if you buy your cover as soon as you've booked your cruise (or make sure your policy is active as soon as possible if you have an annual policy), you can be covered for cancellation.
Find out more about travel insurance cancellation cover.
How to protect a cruise booked more than a year in advance
Single trip travel insurance policies can be bought up to 24 months (depending on your age and medical score) so you can be covered in case you are forced to cancel your cruise.  
If you opt for a Single Trip policy, you will be covered from the moment you take out travel insurance, as long as you let us know you'll be going on a cruise.
On the other hand, if you choose an Annual policy, the cancellation cover takes effect from the policy start date or when your policy becomes 'active'. If you delay the policy start date, you won't be covered if you need to cancel your trip.
Visiting multiple destinations
One of the main attractions of a cruise holiday is that it gives people the chance to see different destinations in one trip.
When it comes to getting cruise travel insurance, it's important you make sure all the countries/destinations you're calling at are listed on your policy, so it covers you properly.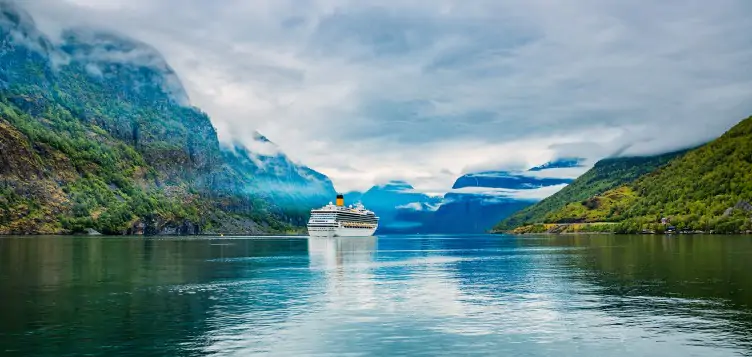 Does Cruise Travel Insurance cover flights?
If you're planning a fly-cruise and your flight is delayed or cancelled, Cruise Travel Insurance could still cover you.
If your flight has been cancelled by the airline, you'll need to contact your travel provider. If your travel provider is unable to offer you a full refund, or rebook your flight, you may be able to claim back the costs of your trip through your credit card company, or on your travel insurance.
Travel disruption cover is included as standard on our policies, which can cover you for some types of trip disruption such as strike action or adverse weather. For extra cover, you can add the Travel Disruption Extension to your policy. Find out more about Travel Disruption Insurance.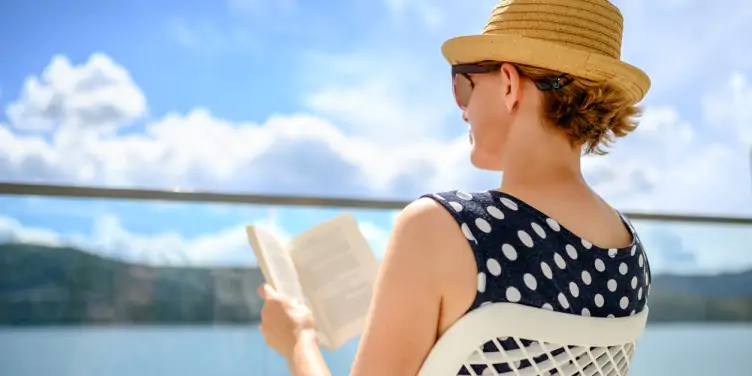 7 top tips for buying cruise travel insurance
Make sure you let us know you're going on a cruise when you're buying your policy

To make sure you are fully covered we need to know the countries that your ship will dock at – even if you aren't planning on getting off there

Declare all of your medical conditions when taking out your policy

Keep us updated if there's any changes to your medical conditions or travel plans before you set sail

Buy your Cruise Travel Insurance as early as possible to cover yourself for cancellation. The sooner the better, but ideally when you've booked your cruise and paid a deposit.

Make sure you have the right amount of cover to match the cost of your trip. Otherwise you may not be fully covered if you need to make a claim.

If you want to be covered for cruise specific eventualities like missed port departures and cabin confinement, then our tailored

Cruise Plus add-on

is available when buying a Comprehensive and Signature Travel Insurance policies, which provides this extra level of protection for your Cruise trip.
Planning a cruise? Don't forget your cruise travel insurance
If you've got a cruise booked, get your specialist cruise travel insurance in place now.
Our policies can cover both international and domestic UK cruises and you can arrange your cruise travel insurance up to 18 months in advance. Get your quote today.